Tokyo Ramen Restaurant is Meaty Madness
All you really need to make ramen are noodles and broth, but it's the myriad optional ingredients that turn it into a meal. Most everyone's favorite ramen topping is flavorful roast pork, and since most standard bowls of ramen come with a single strip, the moment the chashu meets your taste buds tends to be the highlight of the experience.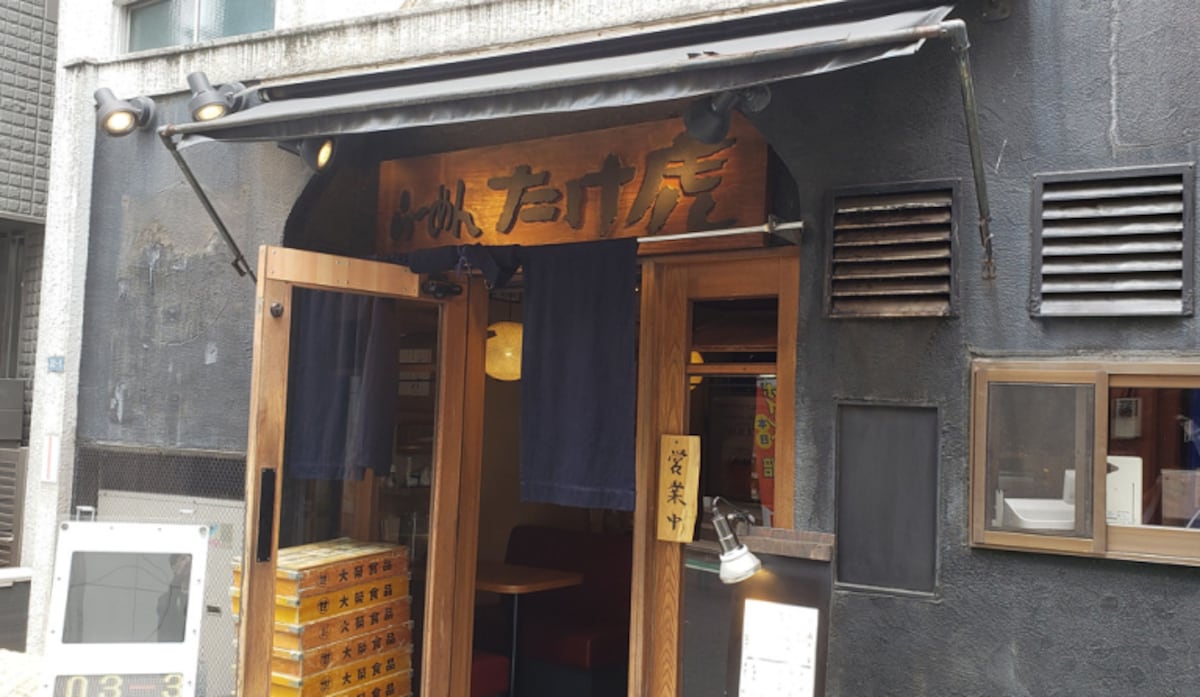 But what if you want to keep those highlights coming for the entire meal?

Then you need to head over to Taketora, a ramen restaurant in the Hatagaya section of Tokyo's Shibuya Ward. While their standard ramen is great too, the real reason to go is to get a bowl of the Oban Chashumen, the star of the Taketora menu. Oban Chashumen translates to "ramen with a large portion of roast pork," and while that simple description alone is enough to get our mouths watering, it didn't prepare us for just how much chashu Taketora gives you.
There's over a dozen pieces of pork in the Oban Chashumen, so much that it hides not only the noodles and broth, but even the bowl itself! Unless you look from the side, in which case it looks like you've been served a waterfall made out of meat.
You don't just get a huge quantity of pork, but a wide variety too. Five different cuts are used: loin, tenderloin, boneless rib, thigh and shoulder roast.

Orthodox ramen-tasting protocol is to take a sip of the broth first, but because of how much meat was in the bowl, there wasn't any opening for our spoon, so we had to open one up by beginning with a bite of pork…
…which turned out to be so succulent and tender that we immediately consumed a few more mouthfuls of meat.
Because of the many different cuts, the flavors and textures don't saturate your senses, which keeps the ¥1,480 (US$13.50) Oban Chashumen from becoming monotonous, unlike some other extra-large-portion meals. Eventually, we were able to make our way down to the other ingredients, and found the thin noodles had just the right firmness.
The soy sauce-based broth is excellent, too, with a smooth flavor and clean finish, which works as an excellent complement to all that pork.
Usually, when you order ramen, you're primarily getting noodles, with just a little meat. Taketora flips that feeling around, though, and is a great choice for when you're craving not just delicious noodles, but tasty protein too, and want plenty of both.

Restaurant information
らーめん たけ虎 / Ramen Taketora
Address: Tokyo-to, Shibuya-ku, Hatagaya
東京都渋谷区幡ケ谷1-32-1
Open 11 a.m.-3 p.m., 5 p.m.-10 p.m. (weekdays), 11 a.m.-3 p.m. (Saturday)
Closed Sundays, holidays

Photos ©SoraNews24

Read the original article from SoraNews24 via the link below!