Behold: The Rice Cooker Coin Purse!
Who needs a boring coin purse when you can surprise shoppers at the cash register by popping the lid on your miniature rice cooker? If there's one thing Japan does well, it's paying attention to the small things. For those who love small things, gacha capsule toy manufacturer Kitan Club has been smashing it out of the park in recent years!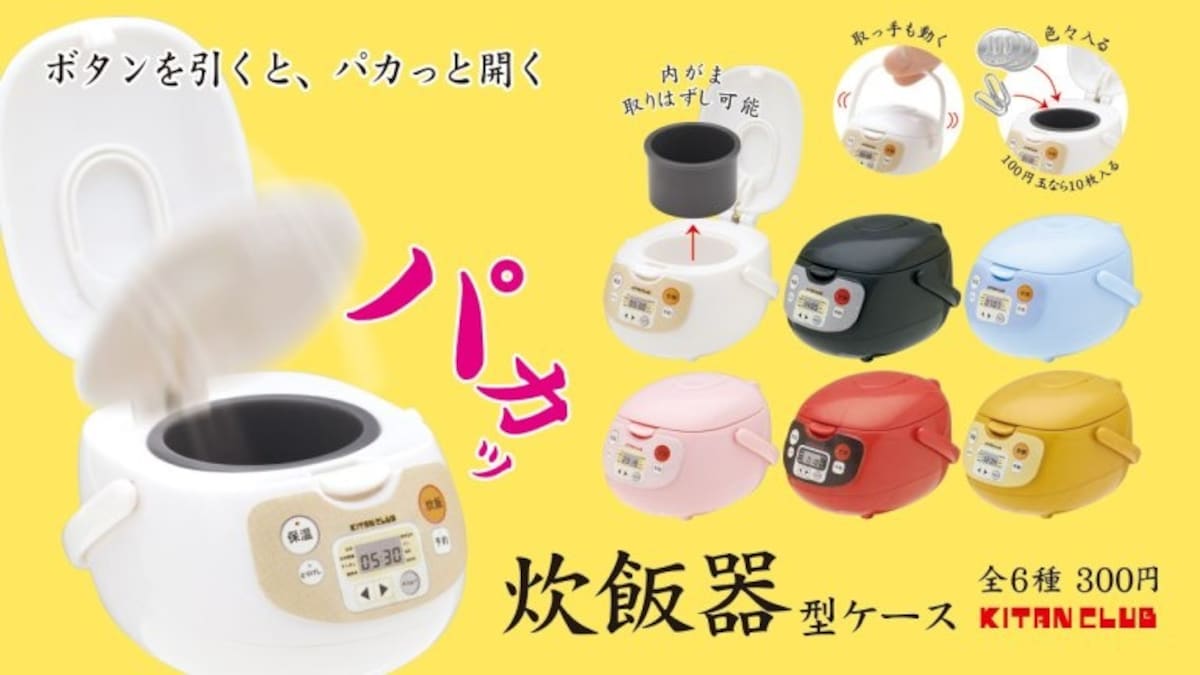 They have an ever-growing range of miniature products that includes palm-sized bidet washlets, hats for cats and tiny animals in tiny bikinis.

Now, they're turning their attention to the world of household appliances, by reimagining the humble rice cooker, a mainstay in many a Japanese home, as a practical everyday product perfect for accompanying you on your shopping trips.

This little product won't be cooking up a thumb-sized portion of rice for you to snack on outdoors, though. Instead, it's designed to hold small items like pins, rings, paper clips and small coins.
As the images show, these little rice cooker cases feature an impressive amount of detail in their design. Not only do they look identical to an everyday rice cooker, both in shape and in the buttons and digital display on their fronts, but they open up in the same way as well.
Pressing the latch on the front makes the lid pop up, revealing the non-stick cooking pot inside. And like a conventional rice cooker, the inner pot can be lifted out of the appliance, making it easy to remove your favourite products from it in one swift motion.

The rice cooker will come in six different colors: black, white, pale blue, pale pink, metallic red and gold!
Each rice cooker case retails for ¥300, and will be available at gacha capsule toy vending machines around the country from May 14, 2019.
According to Kitan Club, up to 10 of Japan's ¥100 coins will fit into the rice cooker, meaning you can use it to carry ¥1,000 with you on your next outing. And considering you can get some amazing lunches in Japan for less than that amount, you won't even need to carry your wallet with you on your next lunch date… although you're bound to attract a lot of stares!

Related: Kitan Club
Source, images: Kitan Club Press Release

Read the original story from SoraNews24 via the link below!