Whisk Yourself Away to a Land of Wisteria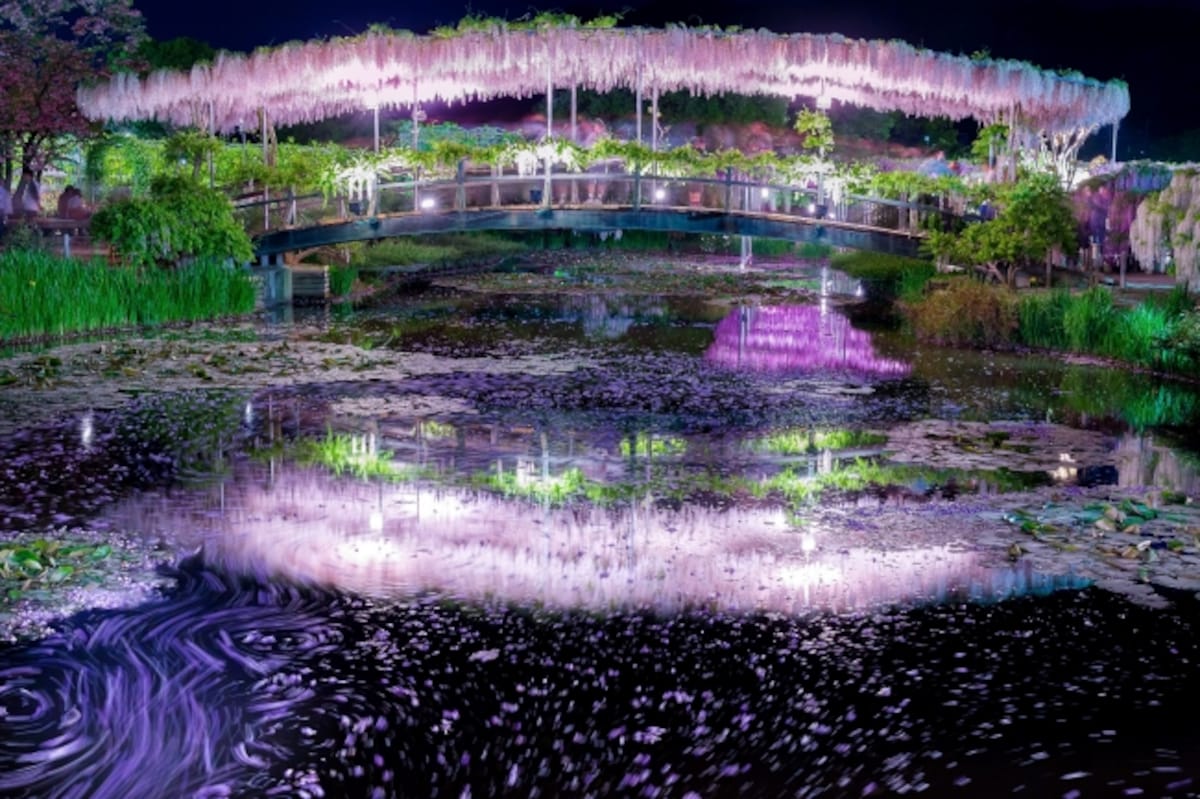 The wisteria are now opening, and in keeping with Japan's reverence for nature and meticulous gardening, some specimens can reach an amazing size. For example, the branches of the 150-year-old ofuji, or great wisteria, at Tochigi Prefecture's Ashikaga Flower Park, spread out over an area nearly 1,100 square meters (11,840 square feet) in size.
As lovely as its violet blossoms are in the sunlight, they're even more captivating when illuminated at night.
The ofuji isn't the only wisteria tree on the park's grounds, either. In total, Ashikaga Flower Park boasts over 350 wisteria trees in an array of colors, some of which form a floral tunnel 80 meters (262 feet) long for visitors to stroll and take photos under.
Different hues reach their peak color at different times. For the pale pink wisteria below, the park says mid-to-late April is the best time to visit.
The optimum viewing time for the ofuji comes a little later, from late April to early May…
And for the white wisteria tunnel, it's early May.
Finally, if you can't fit a trip to the park into your travel schedule until a little later, the golden wisteria bloom from early-to-mid May.
The overlap between blossoming times lets visitors see some gorgeous contrasts, which are always nice when viewing flowers.

Ordinarily Ashikaga Flower Park closes at 6 p.m., but from April 18 to May 12, it'll be staying open until 9 p.m., which is good, because we think it's going to take a long time to convince yourself to leave someplace this beautiful.

Park Information
Ashikaga Flower Park / あしかがフラワーパーク
Address: Tochigi-ken, Ashikaga-shi, Hasama-cho 329-4216
栃木県足利市迫間町607
Open 7 a.m.-6 p.m. (7 a.m.-9 p.m. from April 18 to May 12)
Admission: ¥1,900, ¥1,600 (night only)
Website

Source, Images: PR Times

Read the original story from SoraNews24 via the link below!