Flowers & Sakura at Seaside Park in Fukuoka
The cherry blossom is, by far, Japan's favorite flower, and with good reason. The pink petals of the sakuraarrive as winter finally begins to fade, captivating the entire country with their beauty. But they aren't the only beautiful flowers in Japan, as photographer and Japanese Twitter user puraten10 (@puraten10_japan) recently proved!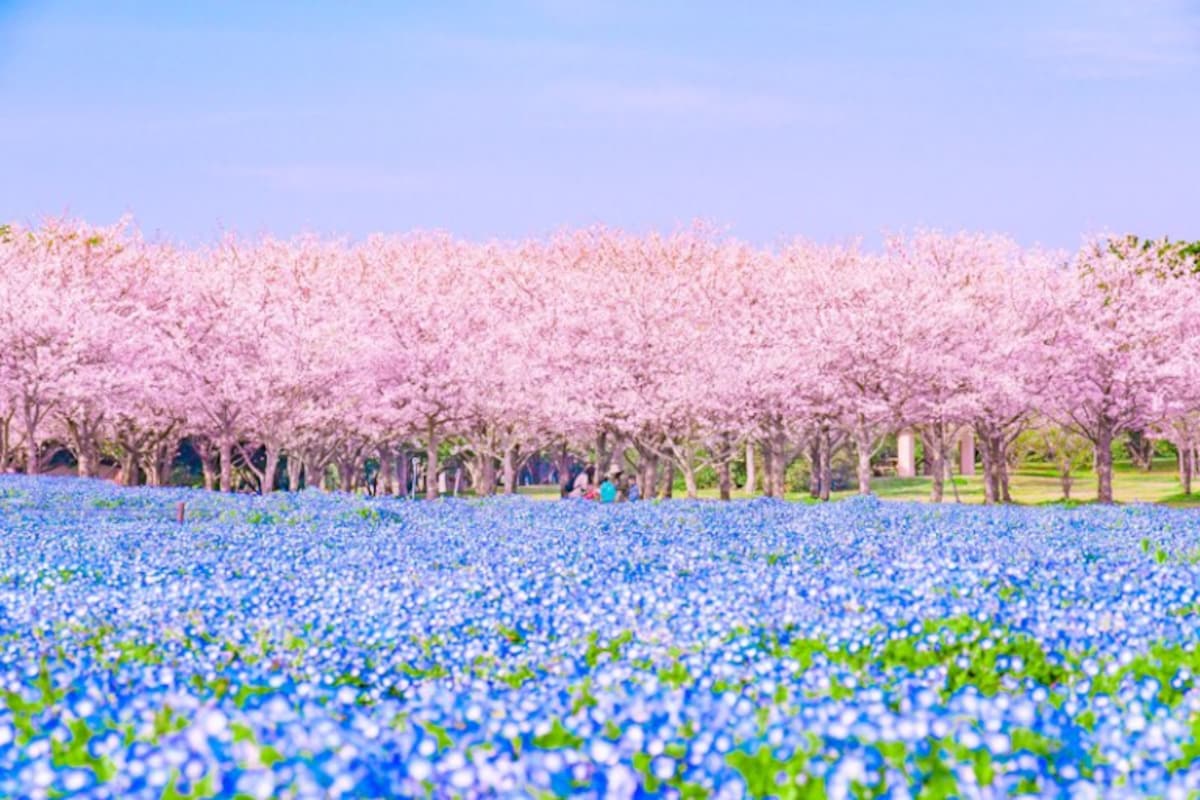 puraten10 visited Uminonakamichi Seaside Park, in Fukuoka, last weekend and his timing couldn't have been better. Not only were the cherry blossoms in full bloom, the park's fields of Nemophila flowers had also begun to open, adding a second burst of color.
Nemophila are also known as "baby blue eyes," and seeing them from the photo's perspective, directly next to the cherry blossoms, makes the pink of the sakura extra-vibrant, and also adds to the azure intensity of the Nemophila.

This isn't puraten10's only recommended sakura spot in Fukuoka Prefecture, either, as he's also shared some amazing photos of the cherry tree-lined pathways along the Kusabagawa River in the town of Asakura.
草場川の桜並木🌸
福岡県の筑前町
災害により土砂が埋まってたり
遊歩道が崩れたりと厳しい中
復活しようと頑張ってました♪
また来年も行きたい!
レタッチ未完成ですが
多くの方に見てもらえてるこの機会に
投稿させてもらいます😆🙏💓 pic.twitter.com/UnT4b8B6fM

— puraten10 (@puraten10_japan) April 8, 2019
puraten10's Uminonakamichi Seaside Park photos are another example that while sakura are plenty beautiful on their own, they're even more stunning when paired with other facets of nature's beauty. Oh, and if Fukuoka is a little too far for you to sneak in a visit during your Japan travels, you'll also be able to see 4.5 million Nemophila in bloom later this month at Hitachi Seaside Park, which is an easily doable day trip from Tokyo.

Related: Uminonakamichi Seaside Park
Source: Twitter/@puraten10_japan via IT Media
Images: Twitter/@puraten10_japan

Read the original story from SoraNews24 via the link below!