Comfy, Cozy Me & Kitty Onesie
As the weather gets colder, your legs might be feeling cold—which is why manufacturer Unihabitat has come up the Meowgaroo Jumpsuit.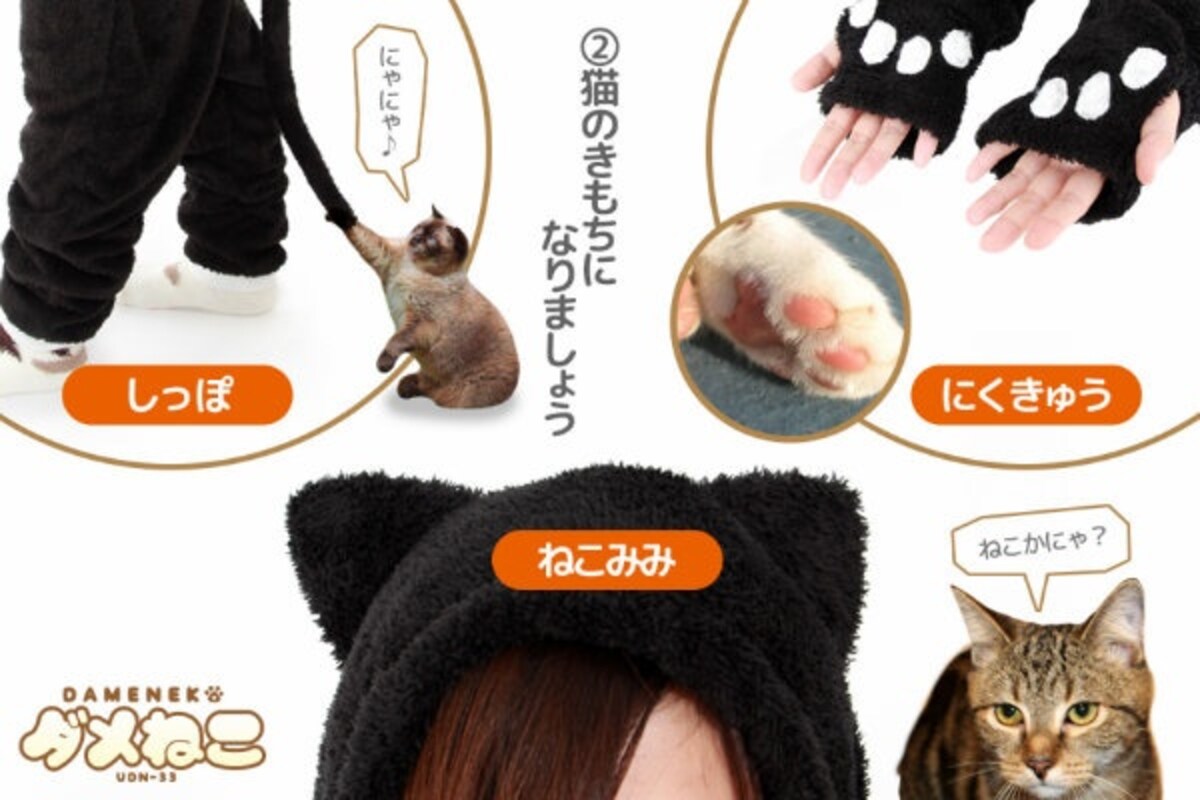 From the waist up, the ¥8,000 polyester jumpsuit (which Unihabitat also calls the Dameneko in Japanese) is essentially the same as its sweatshirt predecessor, the Meowgaroo Hoodie. It's got the same cat-eared hood and paw-like cuffs that the hoodie featured, but now there's also a tail, plus, of course, coverings for your legs.

The highlight remains the pouch, which Unihabitat boasts can comfortably accommodate even a six-kilogram (13.2-pound) cat.
There's bound to be a little fur left behind after an extended cuddle session, but thankfully the pocket's lining snaps out for easy removal and cleaning.
However, some of you may have noticed an inconvenience to this design. While a one-piece jumpsuit will help keep you extra-warm, what do you do when nature calls? Simple: you unbutton the backside. And what if you need to go, but your pet won't come out of the pouch? Not a problem, says Unihabitat, which boasts that with the Meowgaroo Jumpsuit, you can use the toilet while still holding the suit's secondary occupant.

Honestly, that seems a little strange, but who knows? Maybe with enough demonstrations, your cat will no longer need a litter box!