Add Studio Ghibli Magic to Your Personal Seal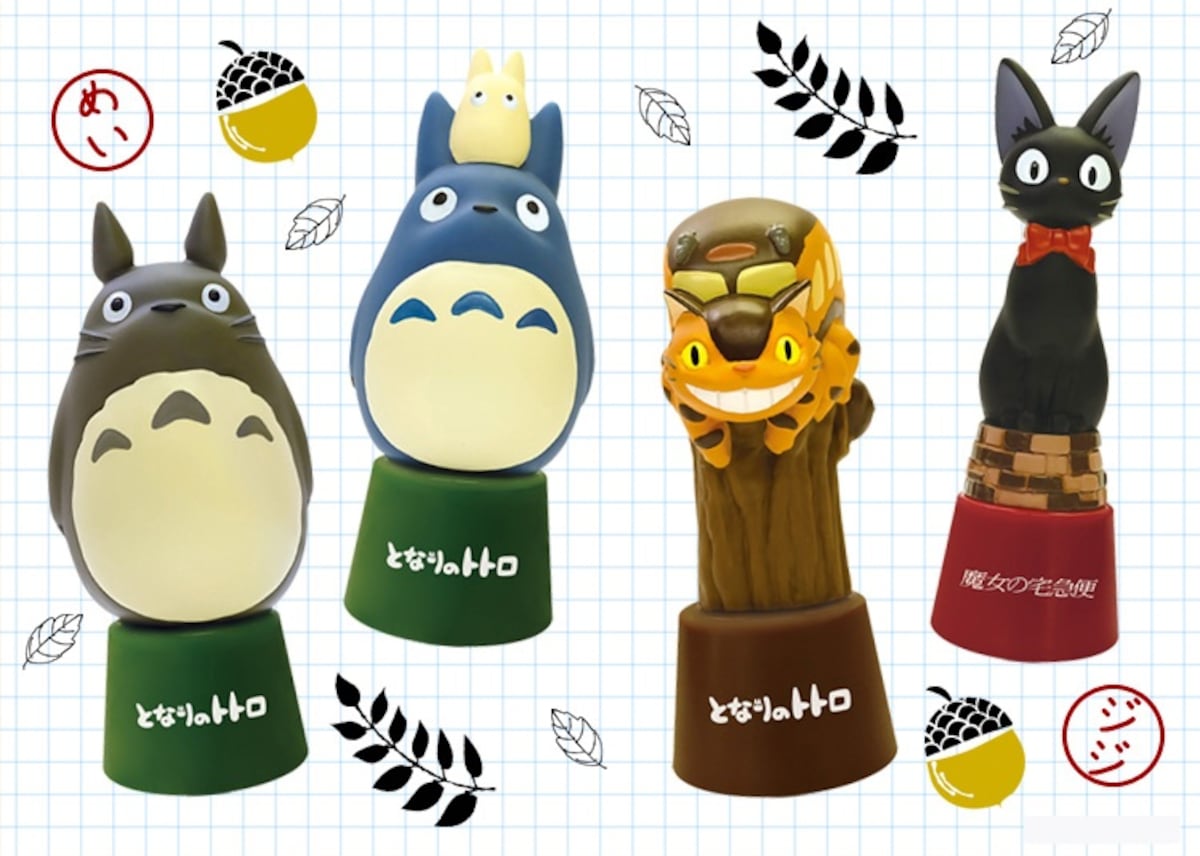 For anyone who's prone to losing their hanko in a messy drawer or having it roll off a shelf at home or in the office, there's now some special display stands you can order to avoid the hassle forevermore. To top it off, they're in the form of five of the most recognizable and lovable characters from Studio Ghibli's classic anime films.

The five hanko stands are: Totoro, the blue and white mini-Totoros, and the Catbus from My Neighbor Totoro (plus its surprisingly often overlooked sequel), Jiji from Kiki's Delivery Service, and Kaonashi ("No Face") from Spirited Away. Let's take a look at each stand in more detail below.

The large forest spirit Totoro is standing fully alert and is ready to brighten your otherwise monotonous day.
The adorable mini-Totoros are the first two forest spirits that Mei encounters in the film. The small white one rests adorably on top of the blue one, and both are gazing quizzically upwards.
The Catbus is perched on a tree and is smiling widely with its luminous eyes and Cheshire Cat-like grin, just like in a scene from the film.
Jiji the black cat is impeccably stylish with his large red ribbon. Think of him like your own talking animal companion and display him in a prominent place at home.
Kaonashi rounds out the set with its vacant expression and shrouded black figure. As some people are left unsettled by the mysterious spirit, perhaps this stand would be good to display in front of an annoying coworker's desk.
In terms of size, the Ghibli hanko stands will fit standard hanko inside with a body size of 16-18 millimeters in diameter.
All you have to do to use the stands is slide off the figure portion, slide your hanko inside, and then voila–your once boring hanko is now ready to stamp over any paper you can find.
The Ghibli hanko stands are currently listed here on the Inkan Hanko Shop: Hanko on Rakuten for ¥1,620 (about US$15) each, tax included. Unfortunately, the stands sadly sold out within fewer than 10 days since their original release, but based on their popularity we figure it's only a matter of time before they're restocked and ready to be used again!

Read the original article from our friends at SoraNews24 via the link below!