The Low-Down on Where to Film in Tokyo
After a recent event in Tokyo, David Haruyama took the time to discuss his work in video production with All About Japan. He described his work experience, his favorite places to shoot, and tips for aspiring producers looking for work here in Tokyo.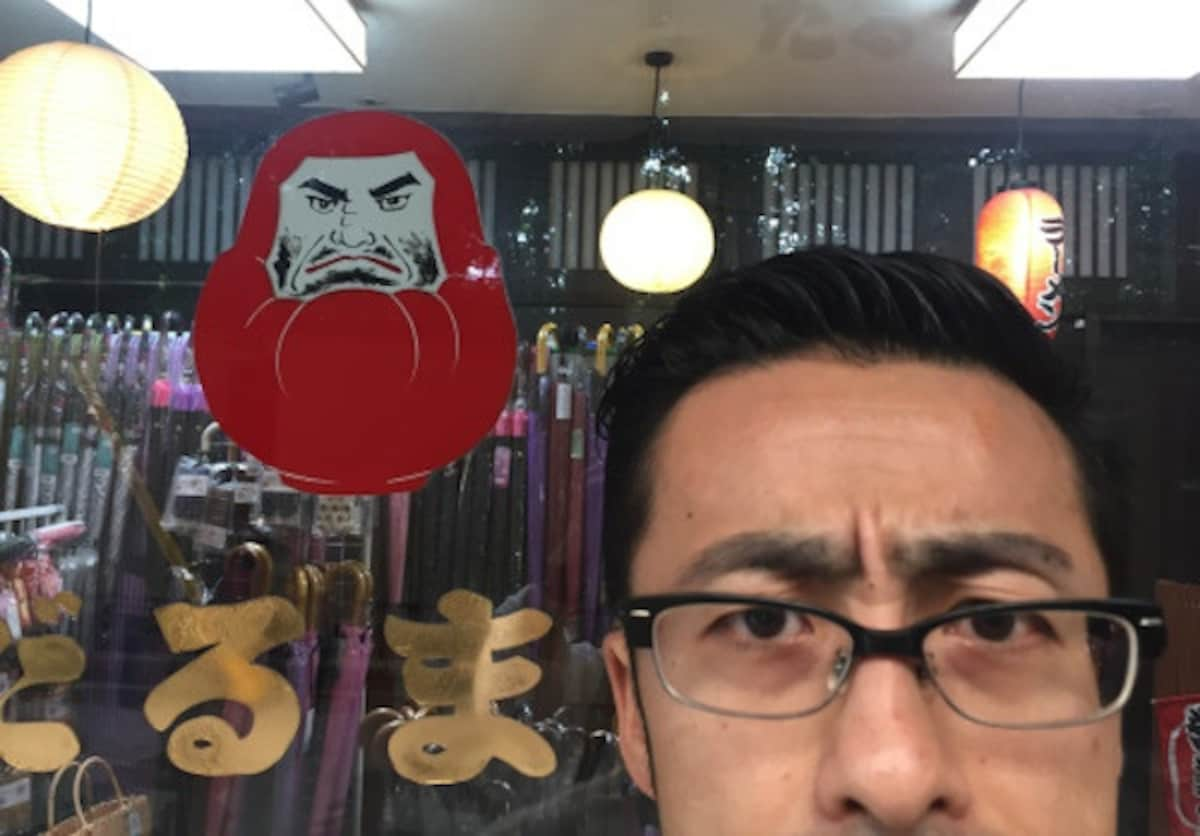 AAJ: Tell us about yourself and what got you into production.

David Haruyama (DH): My name real is Shoichi Haruyama, but my people call me David. I currently freelance as a music video director and a commercial film director. I never went to high school. I actually stopped going to school after junior high. Fortunately I met someone who would become my future mentor when I was 20. Actually, I didn't go to any university or have any educational training in production before or after meeting my mentor.

AAJ: When did you start making videos?

DH: I started doing this work around [the year] 2000. At the beginning I was a production manager and assistant director. Around 2005, I started work as a director. Later on, around 2010, I became independent.

AAJ: Who were the artists you started working with?

DH: I have lots of experience with many artists. My mentor ended up becoming up very successful in Japan. We worked with the Yoshida Brothers, One Ok Rock, Monkey Majik, F.T. Island, and many more.
AAJ: Many foreigners come to Japan to shoot video and photography. Where do you recommend filming?

DH: Sanya is kind of like the ghetto of Tokyo; in fact, it's kind of been a forgotten area. It's dark, grimy, and a little bit dirty. It's strange and very different, nothing quite like what you would find around most of Tokyo. Empty buildings, gloomy landscapes, and worn out streets make the landscape. Be warned, it can be a little bit dangerous (not that dangerous). Because of the homeless population, you could get yelled at and possibly confronted by others living there. So best to go with a crew and watch your stuff!

Yanesen, which is the collective name for the Yanaka, Nezu, and Sendagi areas, is great for historic scenery. Here you can shoot many temples and shrines that are reminiscent of the Showa Era. Nezu Shrine is an extremely popular attraction for many locals and foreigners. In May it's covered in fully bloomed flowers. People here are friendly and there is a large residential area. There is also the the symbolic mud wall of Kannon-ji Temple.

I have shot in Keisei Tateishi and had a great time. This area in general is quite old-fashioned and almost forgotten by many visitors. Some might even call it "trashy," but that makes it so unique. Many small shops and local food restaurants are crammed together. I remember at the time, there was a bit of difficulty shooting in some public areas permission wise, but we eventually were able to.

I also enjoy shooting in downtown Shinjuku, specifically Nishi-Shinjuku. It is the more traditional side of Shinjuku and also has a great atmosphere. The areas Shinjuku 4-chome and 5-chome are great for small side streets and tiny urban apartments. At night the area is completely lit up. It is also the area I grew up in when I was young, so there is always a sense of joy when I am here. There may be a few Yakuza offices and drunks at night, but it's perfectly safe.
AAJ: After shooting strictly music videos, you are now going into commercials. Why?

DH: I can't pinpoint the reason exactly. There are a couple factors, money being one of them. The music industry in Japan is going down and there is less money being passed around in the music video scene. Also, shooting commercials has more potential in my opinion. Commercials in Japan are widely viewed on various networks and these can open up more doors locally and overseas. Finally, music videos tend to have really strict constraints. Many executives want you to follow a specific format and with rules that lack creativity and freedom.

AAJ: If someone wants to work in film here in Japan, what would you advise?

DH: Japan is always open to new talent, but it's not easy. However, if you keep pushing and networking, you can get new opportunities. Many companies are looking for outgoing directors with new ideas. You can find all the companies online and contact them. The lower companies are more welcoming to a not-so-traditional application, which is generally the standard Japanese CV, education check, and so on. Smaller companies are more open to those without specific degrees. It's more about what you have done rather than an education. Mind you, you do need a good portfolio to show your qualifications. If your portfolio is quite large and you are creative and unique, you may be able to find work with little Japanese. Take myself for example, I had no education related to filming!