The Cardcaptor Sakura Exhibition is Here!
It's the view of the Tokyo skyline that draws your attention on the observation floor of Roppongi Hills' Mori Tower. But right now, there's something else that catches the eye. The Mori Tower is currently hosting a Cardcaptor Sakura Exhibition, a salute to the franchise that started as a magical girl manga from creative team Clamp.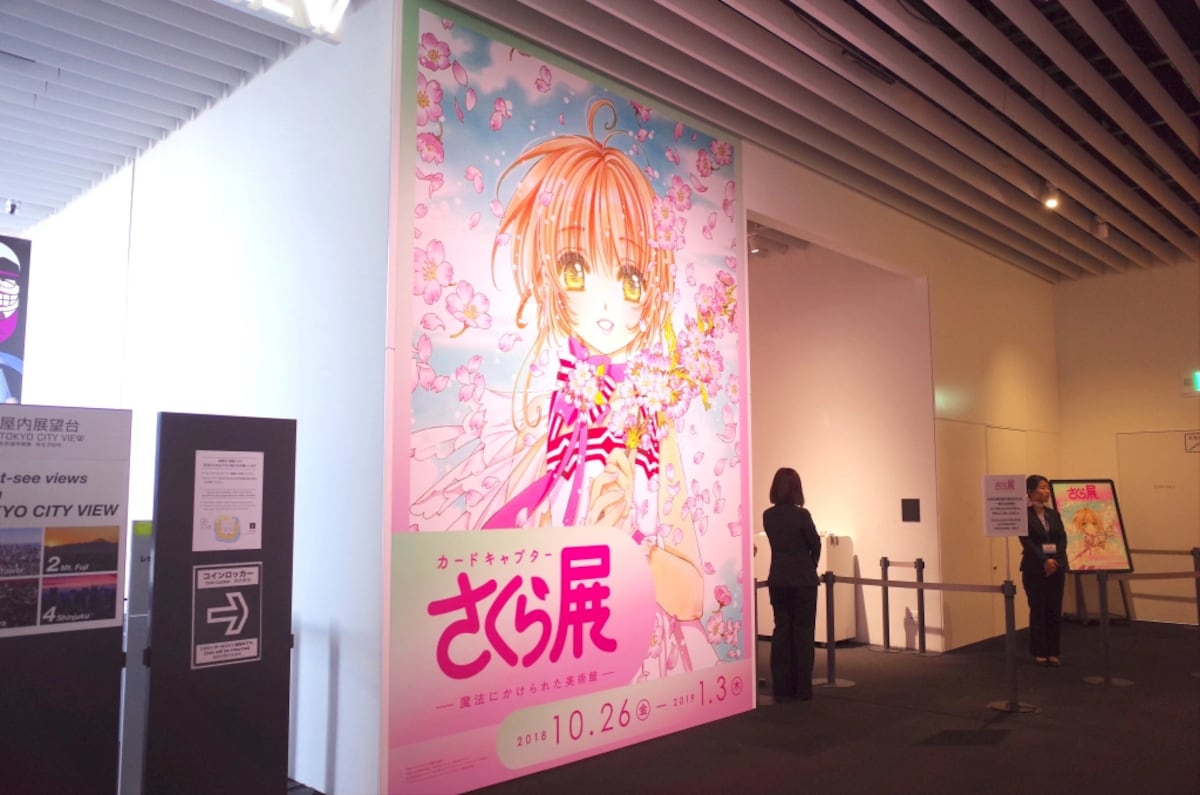 The series started as a late '90s anime adaptation, then went dormant for over a decade. However, it finally returned to comics and TV with the Clear Card sequel arc which began in 2016. With the longevity of the franchise, it has tons of associated design works to display. The exhibition, which opened in October 26, 2018, is the single largest gathering of Cardcaptor Sakura art ever amassed, so the folks over at SoraNews24 took the elevator up to the top of Mori Tower to see it for themselves.
One of the first things you'll notice is that the exhibition is surprisingly accommodating of non-Japanese fans, in keeping with the series' worldwide popularity. Many of the displays are trilingual, and while the Japanese text gets the largest font size, there are also English and Chinese translations, so even if you don't know kanji from hiragana, you can still read the descriptions.
One unique bit of Cardcaptor lore is that unlike other anime magical girls, whose costumes seemingly form out of magical energy, Sakura's outfits are hand-sewn by her friend Tomoyo. The exhibition has an entire section set up as Tomoyo's sewing room, with a number of real-world replicas of Sakura's frill-festooned fashions.
Elsewhere in the exhibit, there's a rack of Sakura's outfits that you can try on for yourself…
… for a little light cosplay as you snap pictures with the gigantic Kero-chan! While you're asked not to climb on the adorable familiar, you can get right up next to him for your photos.
There's also a spot for photos with the star herself.
And it wouldn't be a Cardcaptor exhibition without... well, an exhibition of captured cards, right?
Other fun activities include the "Tomoyo Finder," which lets you peer through Tomoyo's eyes to experience a mini-story from the supporting character's point of view.
After looking at so much beautiful art, fans are invited to create some of their own in the Flower Room by decorating the walls with stickers evocative of the beautiful petals that always seem to be flittering about during dramatic moments of shojo manga.
And finally, as you leave, you're given a card of your own to take home with you.

The Cardcaptor Sakura Exhibition runs through January 3, making it a great way to spend a chilly winter afternoon… though there's really never a bad day to spend time with giant Kero-chan!

For more amazing photos of the Cardcaptor Sakura Exhibition and the address of Mori Art Center Gallery, be sure to read the original story at SoraNews24 via the link below.