Watercolors Bring the Streets of Tokyo to Life
Mateusz Urbanowicz, also known as Matto, is a Polish artist and illustrator in Tokyo. He originally moved to Japan to study animation and comics, and worked at Tokyo-based animation film studio CoMix Wave, where he did backgrounds for (among other things) the film Your Name.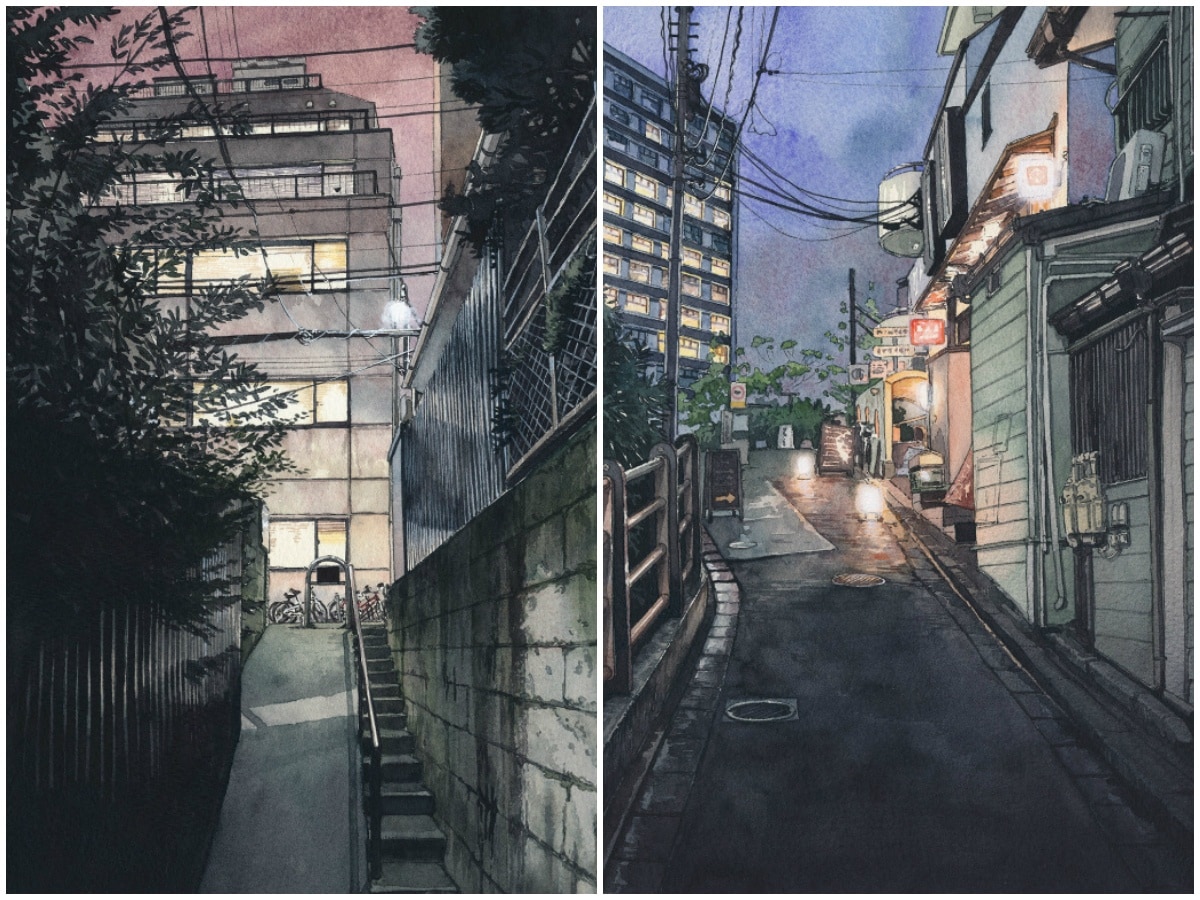 In 2017 he left the studio and began working as a freelancer so he could focus on personal projects like Tokyo Storefronts. His latest project is Tokyo at Night, a series of 10 watercolor illustrating the backstreets of Tokyo at night. The 10 illustrations were created along a path from Kudanshita that goes through the neighborhood of Kagurazaka and ends at Waseda.

To see more of his stunning illustrations that lovingly recreate the streets of Tokyo (and even an illustrated version of Google Maps that shows where each spot is), read the full article from our friends at Spoon & Tamago via the link below!