Journey to Another Planet with TeamLab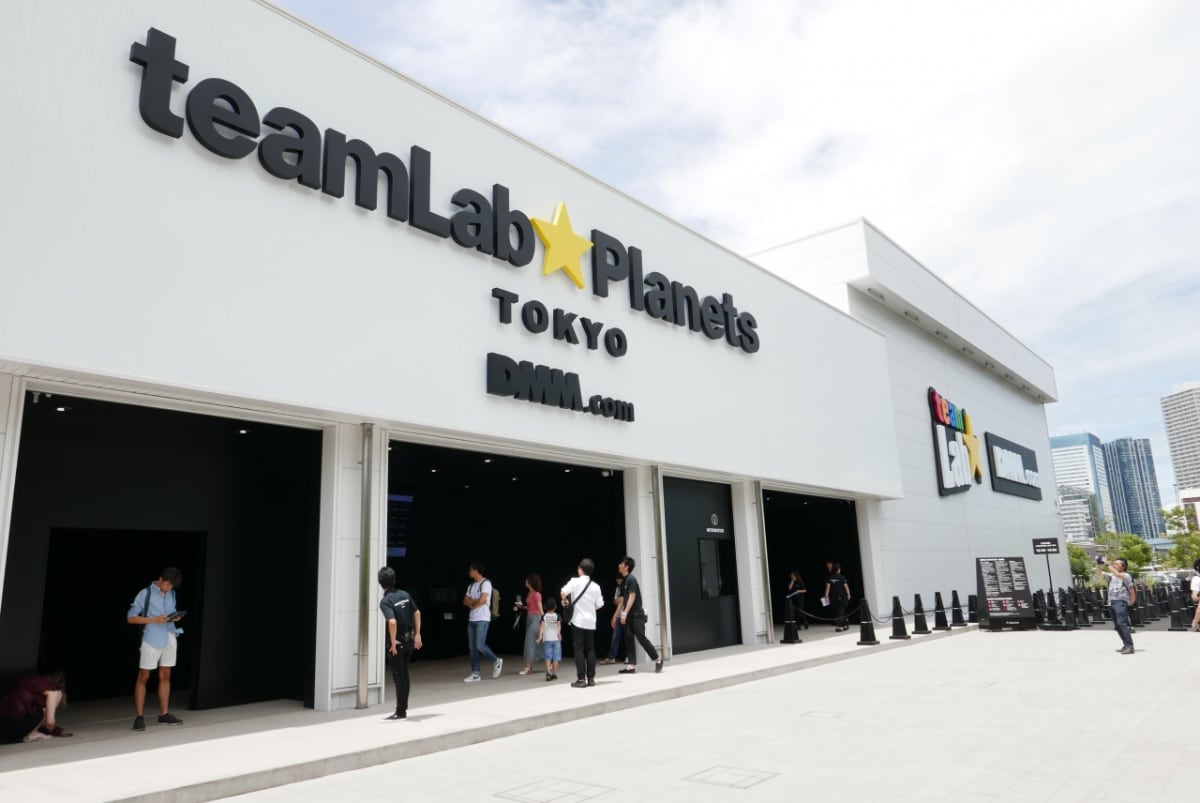 As it turns out, this was just the beginning of teamLab's mission to wow the city and its people with their inspiring interactive digital installations, because on July 7, 2018, they opened TeamLab Planets—a new museum even more immersive than their first—in Tokyo's Toyosu, where the world-famous Tsukiji fish market will be moving to in October.

This new teamLab Planets museum has been produced in collaboration with DMM.com, a Japan-based e-commerce and Internet company that specializes in video-on-demand and online shopping services. Three years ago, DMM.com helped to produce teamLab Planets as a temporary exhibition in Odaiba, but now it's back for a much longer run, as the new museum will be open until autumn 2020.
While some of the displays at teamLab Planets are similar to the ones at their sister museum in Odaiba, it's still an entirely different experience, which starts at the front door when all visitors are asked to remove their shoes and socks and place them in lockers before entering the museum. The reason for this is because some exhibits are filled with knee-length water.
teamLab Planets also has mirrored floors, so it's best to wear shorts instead of skirts when you visit. If you forget but still want to protect your modesty, shorts can be rented free of charge from the front desk.
As soon as you enter the museum, you'll be shrouded in darkness, with dimly lit floors helping to guide you through the building.
The fun starts immediately, as the sound of rushing water can be heard in the darkness, steadily increasing in volume until you finally come to its source: the Waterfall of Light Particles at the Top of an Incline.
This is a great introduction to what the museum has in store for visitors, as they escape the outside world and walk up towards the lit waterfall while water gently runs down the slope. It's the first of many immersive experiences involving light, sound and water to invigorate the senses.
Once you've stepped out from the waterfall area, staff are at the ready with towels so you can dry your feet as you make your way to the next exhibit.
That's where you'll come across the Soft Black Hole, where "Your Body Becomes a Space that Influences Another Body." It's not easy to make your way across the room here, as your feet sink with each step into the soft, uneven flooring, but it's a whole lot of fun to stumble around on your hands and knees as you do it!
As you make your way through the building you'll come across some familiar scenes, like the Infinite Crystal Universe, which looks very similar to the Crystal World room at teamLab's Odaiba museum.

If you want to see what else the surreal installation has in store, be sure to check out the full story from SoraNews24 below!