Travel Through Japan Without Heavy Luggage!
People planning a trip to Japan often ask "Where can I keep my luggage?" "In your hotel room" might seem like the obvious answer, but the nature of traveling in Japan makes things more complex. Many visitors to Japan purchase unlimited-use rail passes, but lugging your luggage through crowded stations or onto packed trains can be a major hassle.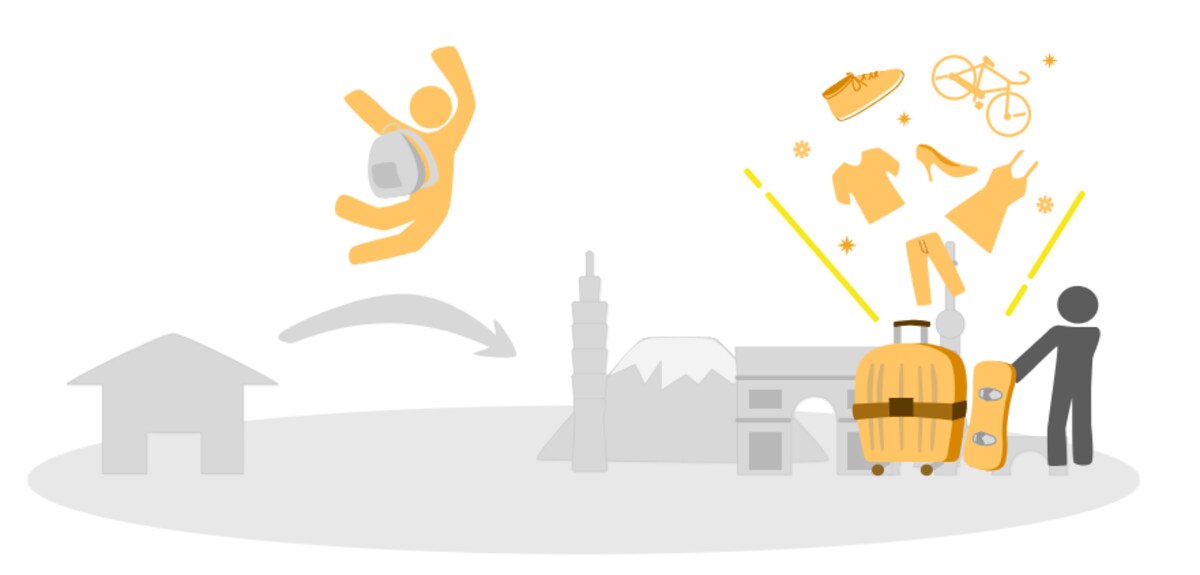 The ideal situation would be to have just what you need when you need it, but not have to carry it from place to place. That's the scenario newly launched travel service Locarry hopes to achieve, by creating a sharing network that provides travelers with clothing, cameras and other travel necessities.
Locarry allows users to create lists of items available for other users to borrow. The owner then sets a per-day fee. Or, if they're feeling generous, they can offer the items free of charge. For example, a sample kimono set could consist of a summer yukata robe and sash, traditional wooden geta sandals and an uchiwa hand fan.
Likewise, maybe you've got just one day of hiking on your itinerary. Rather than bringing outdoorsy stuff that's just going to be dead weight in your suitcase for 90 percent of your trip, you could simply borrow it from another Locarry user.
Fancy threads, too, are something you might only use once or twice on a whirlwind tour of the country.
No registration or membership fees are charged. Once you're signed up, you're free to browse items available to borrow or list things you have to loan out to others. If you do find something you want to borrow, the website allows you to send a message to the owner so that you can coordinate when and where to receive and return the items. There's also a user feedback system, allowing you to rate your experience with other individual members.

Locarry hopes to create a user network not just in Japan, but overseas as well. The company says its goal is to create a way for people to not only share items, but also to share lifestyles, since freeing travelers from having to deal with excess baggage gives them that much more time and energy to experience the things that drew them to their destination in the first place.