Top Hydrangea Spots Around Tokyo
Takahatafudoson Kongo-ji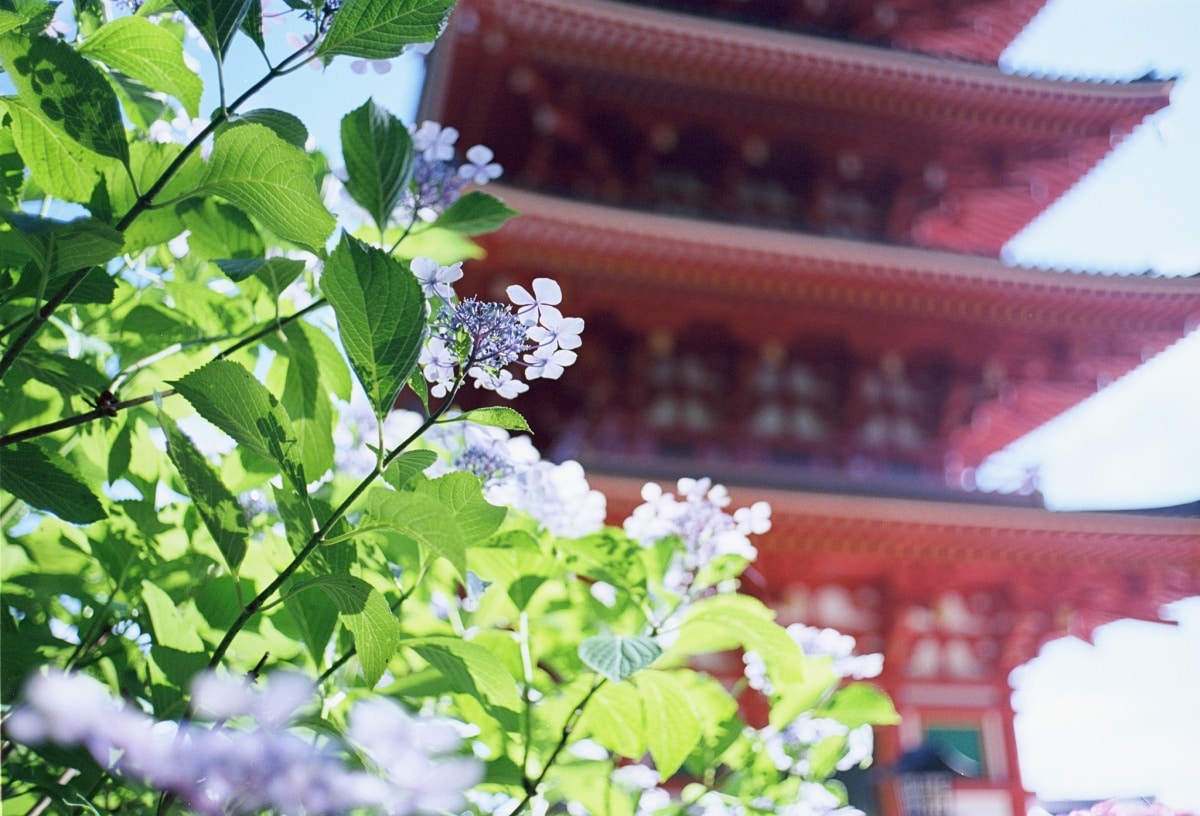 There are plenty of places in Tokyo where you can spot beautiful hydrangeas, and one of them is at the Takahatafudoson Kongo-ji Temple in Hino, near Takahatafudo Station. There are over 250 types of hydrangeas planted in the area!
Horinouchi Myoho-ji Temple
It's said that Horinouchi Myoho-ji, in Suginami (near Shin-Koenji Station), was just as famous as Senso-ji Temple during the Edo Period. Words cant do justice to the beauty of the historic buildings contrasted with the hydrangeas at this temple. You'll have to see for yourself!
Hakusan Shrine
The Hakusan Shrine, near Hakusan Station, has a history that dates back to the Tenryaku Era (947 - 957), when it was erected. These days its claim to fame is the Bunkyo Hydrangea Festival held in June.
Toshimaen Amusement Park
Every year Toshimaen Amusement Park in Nerima—a short walk from Toshimaen Station—holds their Hydrangea Festival, which is accompanied by a beautiful nighttime illumination.
Nishi Shinjuku Residential Area
If you leisurely stroll around the residential area near Nishi Shinjuku Station, you're sure to spot many types of hydrangeas in all their multi-colored glory.

But that's not all! There are some bonus spots from the Greater Tokyo area!
Kamakura: 3+ Great Viewing Spots
In addition to the well-known temples such as Meigetsu-in, Hase-dera and Joju-in, there are plenty of other great hydrangea viewing spots scattered throughout Kamakura.
Kamakura: Zuisenji, Kamakura-gu Shrine, and Kakuon-ji Hydrangea Walk
Even in rainy season, a quiet walk in Kamakura is a pleasant way to spend the day. Start at Zuisen-ji, head to Kamakura-gu Shrine and end at Kakuon-ji—the hydrangeas along this route are absolutely stunning.
Hakone: Early Summer Hydrangeas on the Hakone Tozan Railway
Although there are beautiful sites to view from this train every season, early summer is the perfect time to enjoy the stunning hydrangeas alongside the tracks between Hakone-Yumoto Station and Gora Station.

Read the original article in Japanese from All About via the link below.