Rock Icon David Bowie Immortalized in Ukiyo-e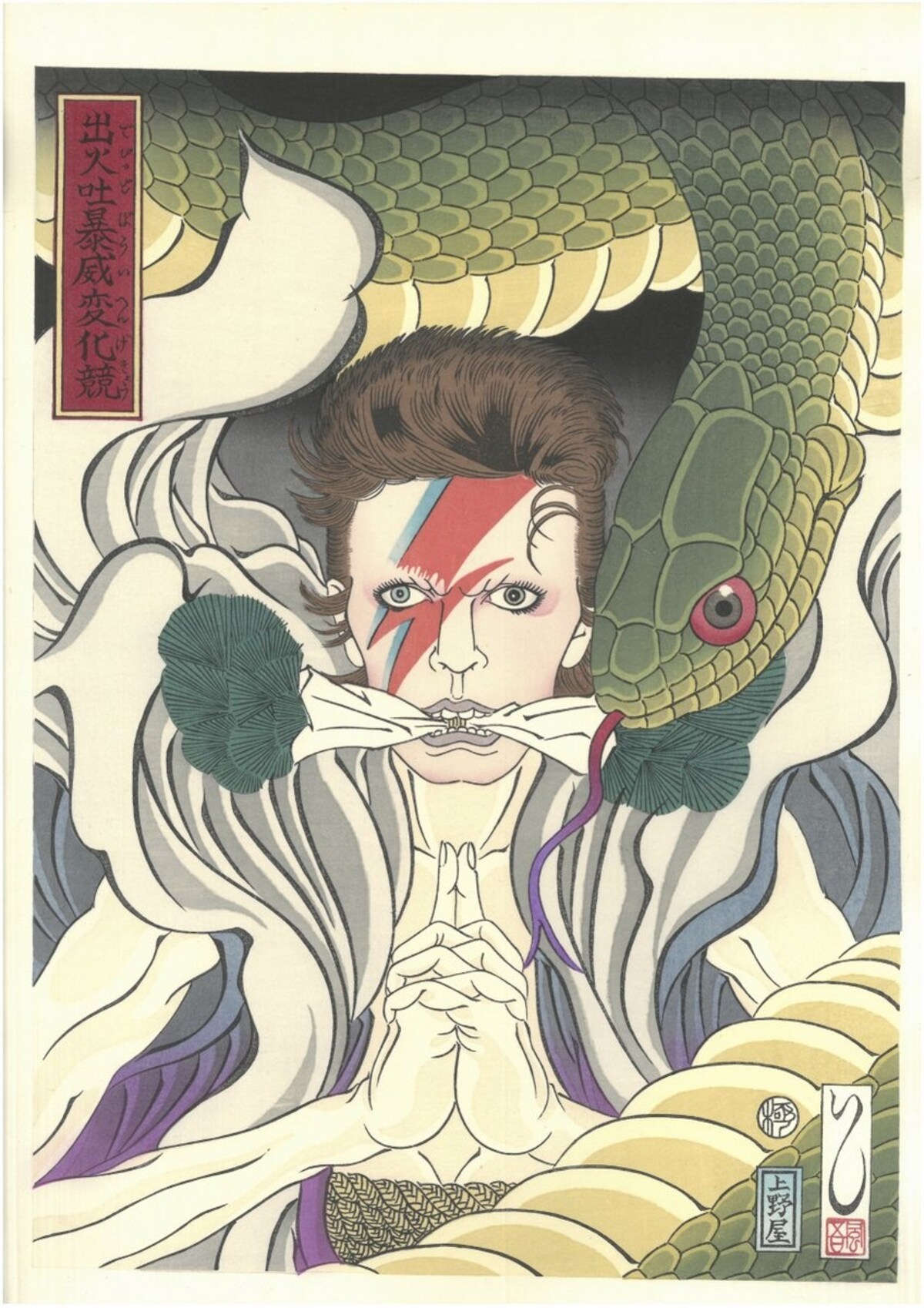 He later went on to work with fashion designer Kansai Yamamoto on many iconic costumes, as well as with musicians like Tomoyasu Hotei and the filmmaker Nagisa Oshima. In a sense, the love affair has come full circle and now a project has been announced to immortalize David Bowie in the form of ukiyo-e woodblock prints that depict Bowie in elements of kabuki.

Two unique prints were announced in May, 2016, from Ukiyo-e Project, an organization that creates contemporary ukiyo-e based on elements of pop culture. Each of the prints are inspired by iconic photo shoots of Bowie, which have been translated to woodblock print by ukiyo-e artist Masumi Ishikawa.

For information on the photo shoots that inspired these gorgeous prints, as well as information on where they'll be on display, read the full article from our friends at Spoon & Tamago via the link below.