Ginza Line 'Sakura Train' Blooms Underground
Whenever a big seasonal event occurs in Japan, you can bet there'll be a whole lot of fanfare devoted to it, especially when it's something as iconic and beautiful as cherry blossom season. Tokyo Metro is joining the springtime festivities with a special "Sakura Train" to help draw attention to the many cherry blossom viewing spots around town.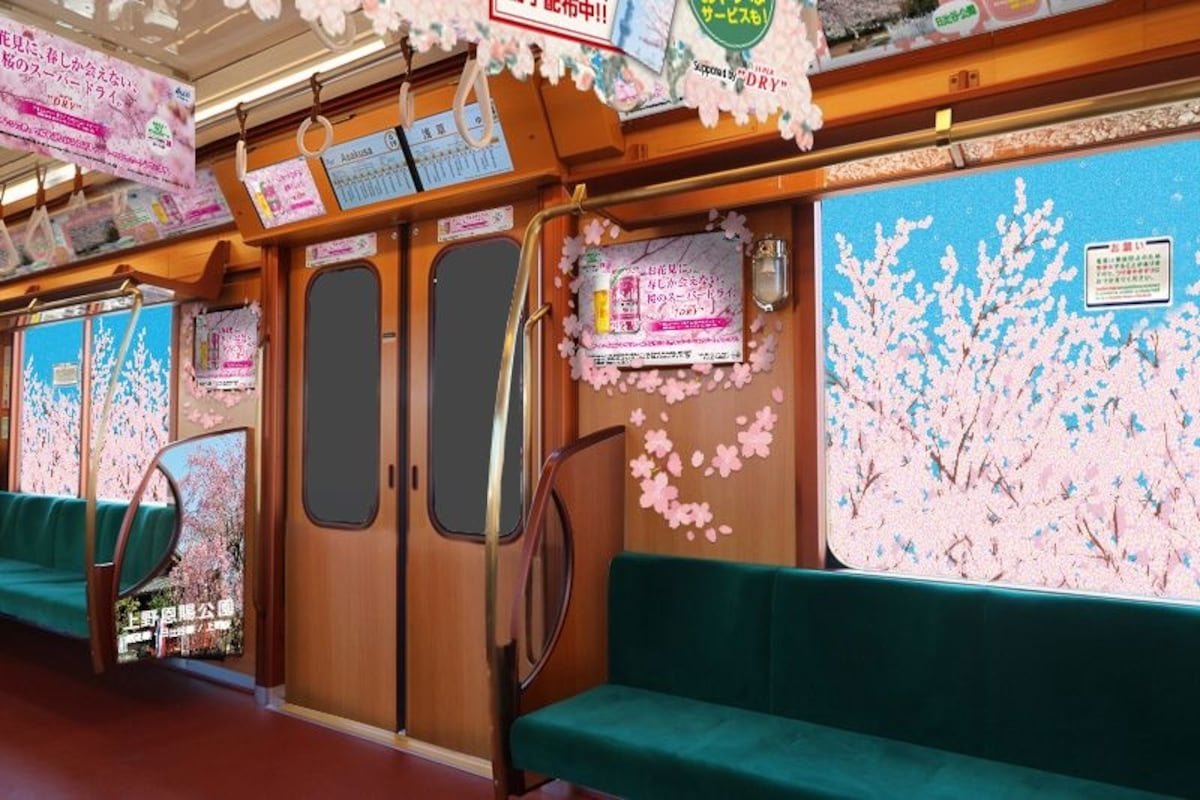 And judging by the images of the subway interior, the new promotion looks set to put busy commuters in a happy springtime mood, even in the most congested conditions.
Specially placed stickers along the windows make it appear as if the train is traveling on a track through trees of sakura in full bloom, while stickers on the walls represent flurries of petals picked up on the wind as the train passes.
Teaming up with Tokyo Metro for the new promotion is Asahi, who have made a name for themselves with their annual lineup of pink cherry-blossom adorned beer bottles and cans. Images of their springtime beers can be found on advertising posters and screens inside the carriages.

The Sakura Train will run on the Ginza Line from March 12 to April 8, 2017, limited to only one of their 1000-series trains. So if you do happen to find yourself stepping into a pink flowery wonderland underneath the city of Tokyo, count yourself lucky!