Top 8 Best Areas to Live in and Around Tokyo
Suumo, one of Japan's largest real estate agencies, recently polled 7,000 people living in Tokyo or the nearby prefectures of Kanagawa, Chiba, Saitama and Ibaraki, asking them which neighborhood in Kanto they want to live in (specifically which train station they'd like to live close to). Let's take a look at the top eight responses:
8. Meguro (目黒)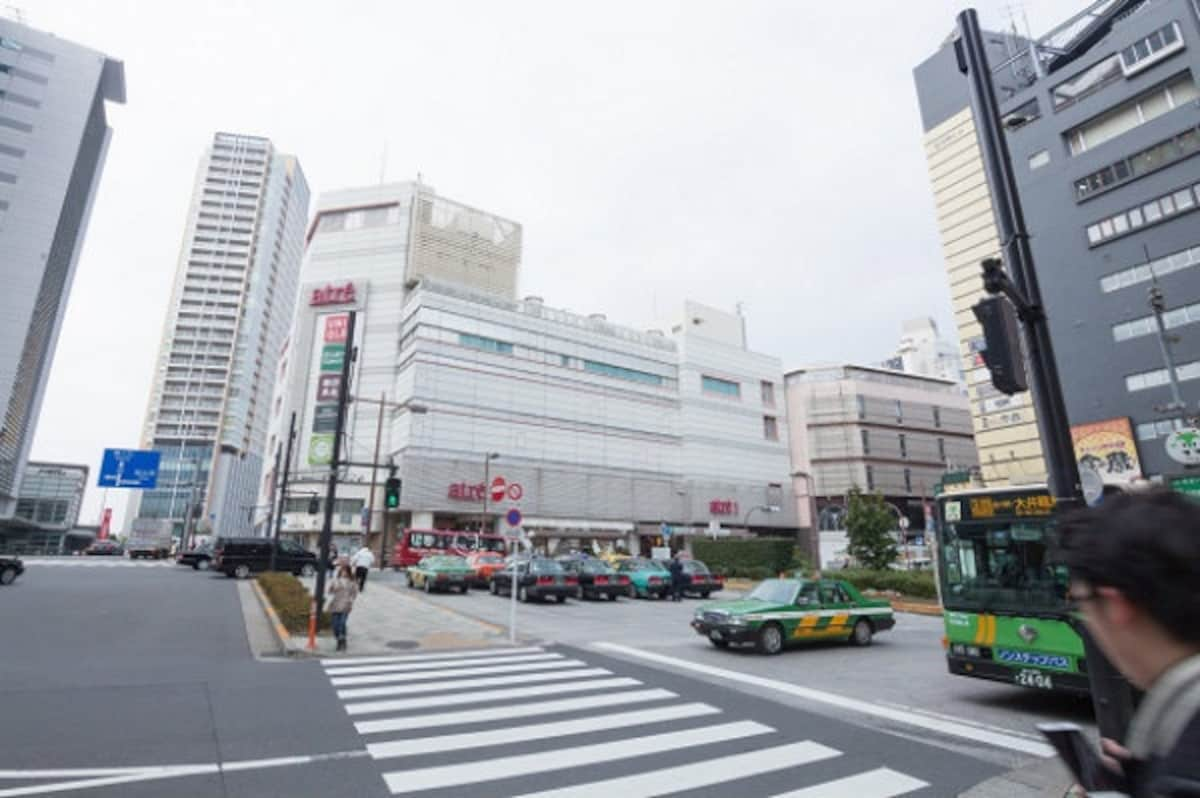 Meguro has a lot going for it. As a stop on the Yamanote loop rail line that circles downtown Tokyo, it's hard to get much more centrally located. At the same time, Meguro exists in one of the remaining quiet spots on the Yamanote, with far fewer towering high-rises and drunken revelers than other stops. It's also a connecting station for the Tokyu train and Meguro and Namboku subway lines, providing quick access both deeper into downtown and out toward the suburbs.
7. Shinjuku (新宿)
Yes, Shinjuku (another Yamanote stop) is the busiest station in all of Japan, but for good reason. In addition to ample office space, the neighborhood offers as much entertainment variety as you'll find anywhere in Japan, with block after block of shopping, dining and carousing opportunities.
6. Musashi Kosugi (武蔵小杉)
Few neighborhoods have gone through a more dramatic transformation in recent years than "Musako," as the locals call it. Not long ago, the area outside the east side of this station in Kawasaki, Tokyo's southern neighbor, was all factories, but they've been replaced with sparkling new condominiums and multiple entertainment complexes. Kawasaki's blue-collar image means rent here is often less expensive than in Tokyo, even though Tokyo's iconic Shibuya Station is only about 15 minutes away by direct train.
5. Ikebukuro (池袋)
Located along the northwest stretch of the Yamanote, Ikebukuro has long existed in the shadow of the trendier Shinjuku and Shibuya. Gradually, though, it's earned a reputation as a fun slice of downtown, with multiple movie theaters, an aquarium, 60th-floor observation deck, and the venues of several cool anime fan events. The west side of the station has also become a sort of de facto Chinatown, with gourmands saying it features some of Tokyo's most authentic Chinese restaurants.
4. Shinagawa (品川)
Yet another Yamanote station, Shinagawa has a buttoned-down image, with much of its daytime population made up of white-collar workers who stream into the offices of major corporations like Sony. But unlike many other salaryman-centric towns, Shinagawa isn't covered with drunks griping about work after they punch out, as many head elsewhere to drown their sorrows. The high-speed Shinkansen also stops at Shinagawa, making it a great place for travel lovers to live, as is the fact that it's connected directly by train with Haneda Airport.
3. Kichijoji (吉祥寺)
Just about every time Kichijoji comes up in conversation, someone will mention how it's "the No. 1 neighborhood Tokyoites want to live in!" The district frequently tops such polls thanks to having a cosmopolitan image (delicious independent restaurants are clustered around the station) while lying outside the hustle and bustle of central Tokyo, since the station sits about 15 minutes by train west of Shinjuku. Other nearby attractions include Inokashira Park, one of Tokyo's best cherry blossom-viewing spots, and the Ghibli Museum.
2. Ebisu (恵比寿)
Our last visit to the Yamanote Line comes with Ebisu, which is nestled between the too-quiet-for-some-people's-tastes Meguro and too-noisy-for-other-people's-tastes Shibuya. Ebisu is often described as "a town for adults," and it definitely exudes an air of refinement and class, even when you're tipping back a cold brew at the Ebisu Beer Museum.
1. Yokohama (横浜)
Sitting at the top of Suumo's chart is Yokohama, which is two cities to the south of Tokyo but only about 30 minutes from downtown Tokyo by train. In another dichotomy, despite being the second-largest city (population-wise) in Japan, Yokohama has a reputation as a relaxed town caressed by coastal winds blowing in from its expansive port.

The area immediately surrounding Yokohama Station is packed with dining and shopping options, but day-trippers to the town might argue that it lacks the charm of the city's Minato Mirai harbor district. It's also worth pointing out that the decidedly urban-feeling Yokohama Station got heavy support from survey participants currently living in Kanagawa Prefecture (of which Yokohama is the capital), who gave it 52.4 percent of its votes, no doubt in part because it's large enough to provide many work and leisure options, but also closer to Tokyo than Minato Mirai Station for those who are commuting in to Tokyo daily. And on days off, or even after work, Minato Mirai is less than 10 minutes away by train, meaning that it's close enough to go see the annual Pikachu parades that are held every summer as often as you want!