Walk in the Footsteps of Queens & Presidents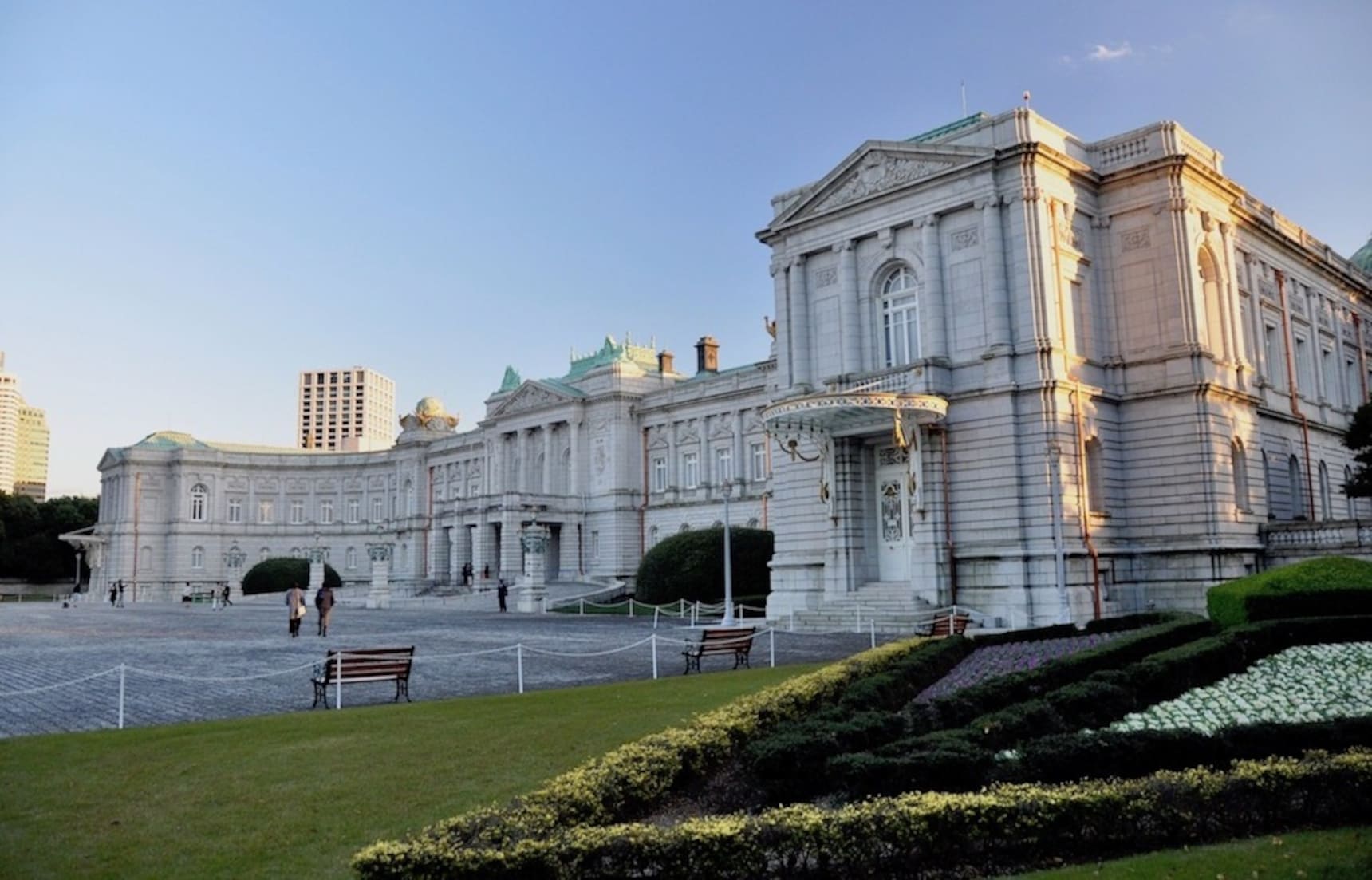 State Guest House Akasaka Palace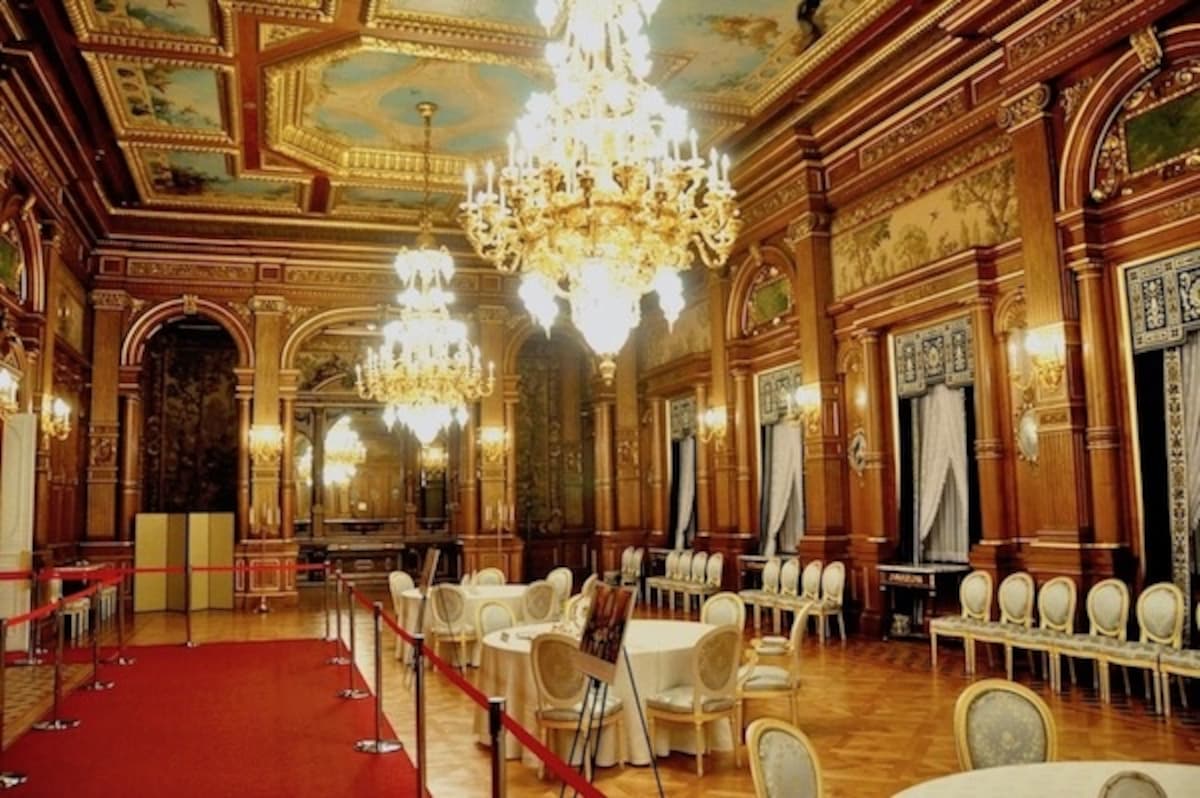 The State Guest House was originally built in 1909 as the Crown Prince's Palace (東宮御所・Togu Gosho). It was designed by Katayama Tokuma, student of British architect Josiah Conder, who was a foreign advisor to the Meiji government. Inspired by palaces such as Buckingham, Schönbrunn and Versailles, Tokuma subtly substituted Japanese iconography for European motifs, replacing knights with samurai and working in traditional imagery such as the paulownia crest, formerly a symbol of the imperial family and now the official emblem of the prime minister.
This stunning palace was barely ever used as a residence, primarily by Emperor Showa for just a few years prior to his accession to the throne. After World War II, it served for a time as the National Diet Library, the Cabinet Legislation Bureau and an office of the Tokyo Olympics Organizing Committee. As Japan reintegrated into the global community after the war, it was decided to remodel the structure to accommodate the increasing number of monarchs, presidents, prime ministers and other high-profile guests visiting from abroad.
Completed in 1974 at a cost of some ¥10.8 billion, the renovation included the addition of a Japanese-style annex, called Yushintei (遊心亭), which was designed by Yoshino Taniguchi, who also redesigned the Museum of Modern Art in New York. The annex opens onto the koi pond where President Donald Trump famously fed the fish during his visit in 2017.
While the annex offers Japanese-style repose, the interior chambers of the main hall present spectacular opulence, with 800-kilogram (1764-lb) chandeliers and gold-embossed walls, high, painted ceilings and a central stairway made of Italian marble.

The first guest to stay here was President Gerald Ford in 1974, who planted a dogwood tree in the garden to mark the occasion. Other commemorative trees were planted by Queen Elizabeth in 1975 and Mikhail Gorbachev in 1991. More recently, King Salman bin Abdulaziz of Saudi Arabia stayed here in March 2017.
One of only two state guest houses in Japan—a Japanese-style complex was completed in Kyoto in 2005—this remains one of the most common sites to welcome foreign dignitaries, with the main building, front gate and fountain declared National Treasures in 2009.

The palace has been opened to the public for 10 days a year since 1975, and since 2016, it has been open most days when dignitaries are not present. If the schedule allows, you can visit the gardens for free, while the main building hosts a limited number of guests daily. The Japanese-style Annex can be visited by up to 20 people daily with a reserved tour at 3 p.m.
You can reserve in advance for the main building, or try paying cash (¥1,000) and test your luck. Inside you'll find English signage, with some Chinese and Korean as well. Audio guides are available in Japanese, English, Chinese and Korean (¥200 rental fee).

*Photos taken by special permission.

State Guest House, Akasaka Palace
Address: 2-1-1 Moto-Akasaka, Minato-ku, Tokyo
Hours: 10 a.m.-5 p.m.
Entry: Garden free / main building ¥1,000 / annex tour ¥1,500 (includes main building)
Phone: 03-5728-7788