Get Immersed in VR Park Tokyo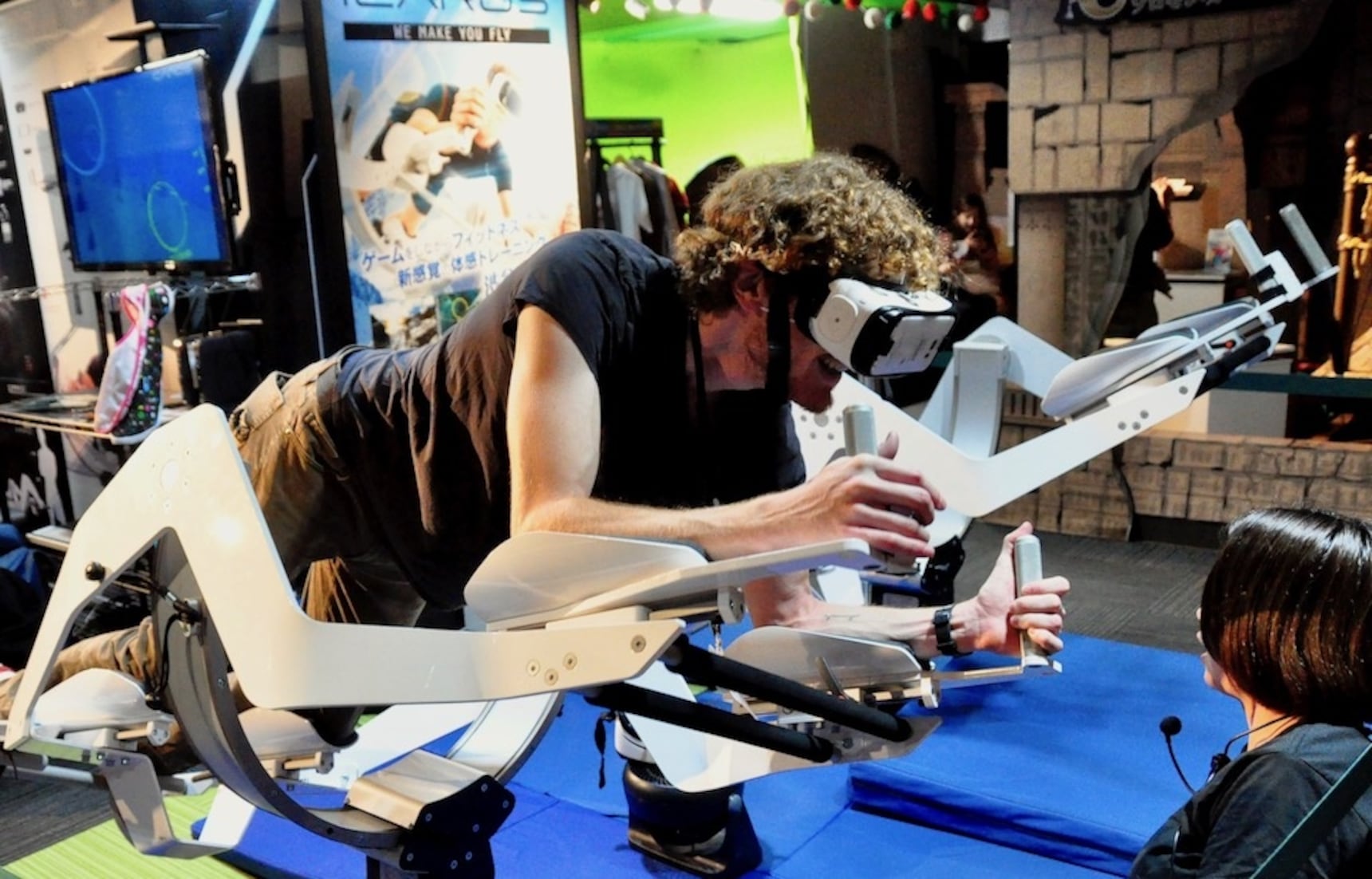 VR Park Tokyo's Shibuya branch is hidden in the small, winding streets a few blocks north of Shibuya 109 (turn right after the Mega Donki, then go straight for two blocks and it will be across the street in front of you). Climb up to the fourth floor above the UFO catchers and regular video games, and you'll be rewarded with an entire floor of VR!
For a flat fee of ¥3,300 on weekdays and ¥3,500 on weekends, you can put on a silly-looking cloth face guard and play the dozen or so games to your heart's content for 90 minutes. With the last session starting at 9:50 p.m. (reception at 9:30), it's also a not a bad option if you feel like doing something other than karaoke late in the evening.

In addition to Shibuya, there are VR Park Tokyo branches in Ikebukuro and (oddly enough) Sapporo, with the game selection varying from location to location. The roster at the Shibuya branch includes Circle of Saviors, a brilliant sword game that lets you choose from a fair selection of weapons; Welcome to Panic Mansion, a Ghostbusters knock-off that's plenty of fun with two players and has a surprisingly vast-feeling virtual environment; and Dive Hard VR, which makes you walk out on a narrow scaffold about 80 stories up, then shoot at enemies while trying to resist your more natural urge to crumple into a whimpering ball and climb back down.
There are also more purely experiential activities, like Icaros, which lets you fly or zoom underwater—though the balance in the harness system is so feather-touch it can be hard to ever move in the right direction—as well as a driving simulator, a bungee jump simulator and the requisite horror simulator, as well as The Black Knight & The White King VR (黒騎士と白の魔王VR・Kuro Kishi to Shiro no Mao VR), an immersive mini-movie that puts you in the middle of a beautifully realized Final Fantasy-style scenario.

The helpful staff will walk you through each game one-on-one, though their ability to do so in English will vary. Free drinks are available for the duration of your stay—which you'll definitely need after working up a sweat dodging and lunging in the games!

VR Park Tokyo: Shibuya Branch
Address: 4F Adores Shibuya, KN Shibuya 1 Bldg., 13-11 Udagawa-cho, Shibuya-ku, Tokyo
Hours: 10 a.m.-11:20 p.m. (last session starts 9:50 p.m.)
Entry: ¥3,300 weekdays / ¥3,500 weekends, all-you-can-play 90 min
Phone: 03-3461-1311