Taiko-Lab: Learn to Drum in 60 Minutes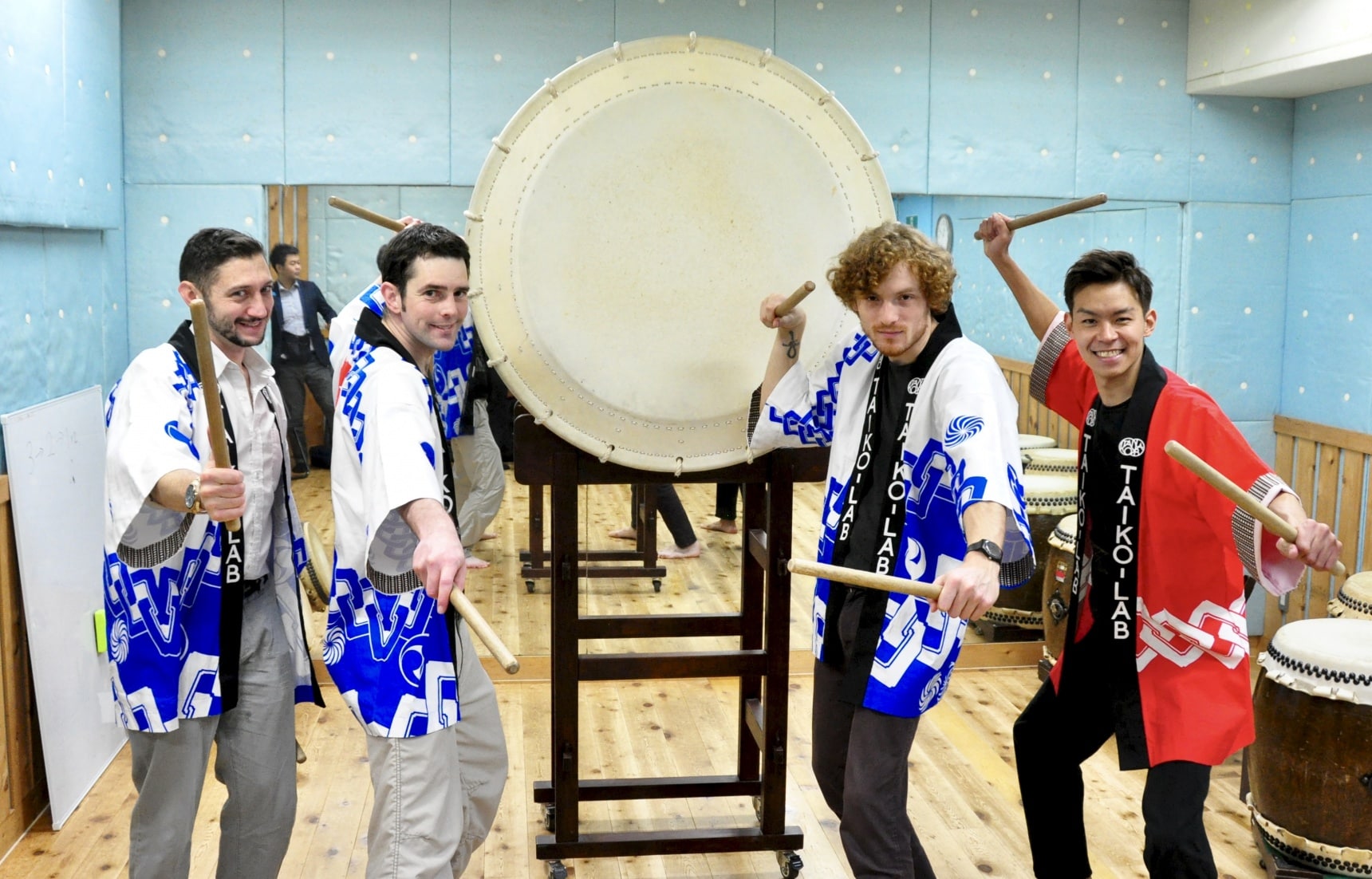 Taiko-Lab Asakusa
While it typically serves regular students hoping to master the skills of taiko drumming—as well as corporate groups looking for a team-building exercise—Taiko-Lab also offers one-shot taster lessons for tourists starting at ¥6,000 (reservation required).
After heading down into the cavernous, sound-proofed performance area, over the course of 60 minutes or more you'll learn the basics, including the appropriate stance, the names of the different drums and several ways to strike the taiko, culminating in the performance of a song you'll learn during the lesson. Rental happi overcoats are included in the cost.
You'll definitely work up a sweat! You can also see a demonstration by your instructor on a big drum (odaiko) that will shake the floor beneath you!
The Asakusa school is located just north of Senso-ji Temple, making it a great addition to any cultural experience in the area! There's also another Tokyo location in the Aoyama area, just southwest of Gaienmae Station.

Taiko-Lab Asakusa
Address: 3F Acorde Asakusa Bldg., 3-4-9 Asakusa, Taito-ku, Tokyo
Reservation Contact: class@taiko-center.co.jp
Lesson Fee: From ¥6,000