Samurai Snoopy & More at Pop-Up Peanuts Shop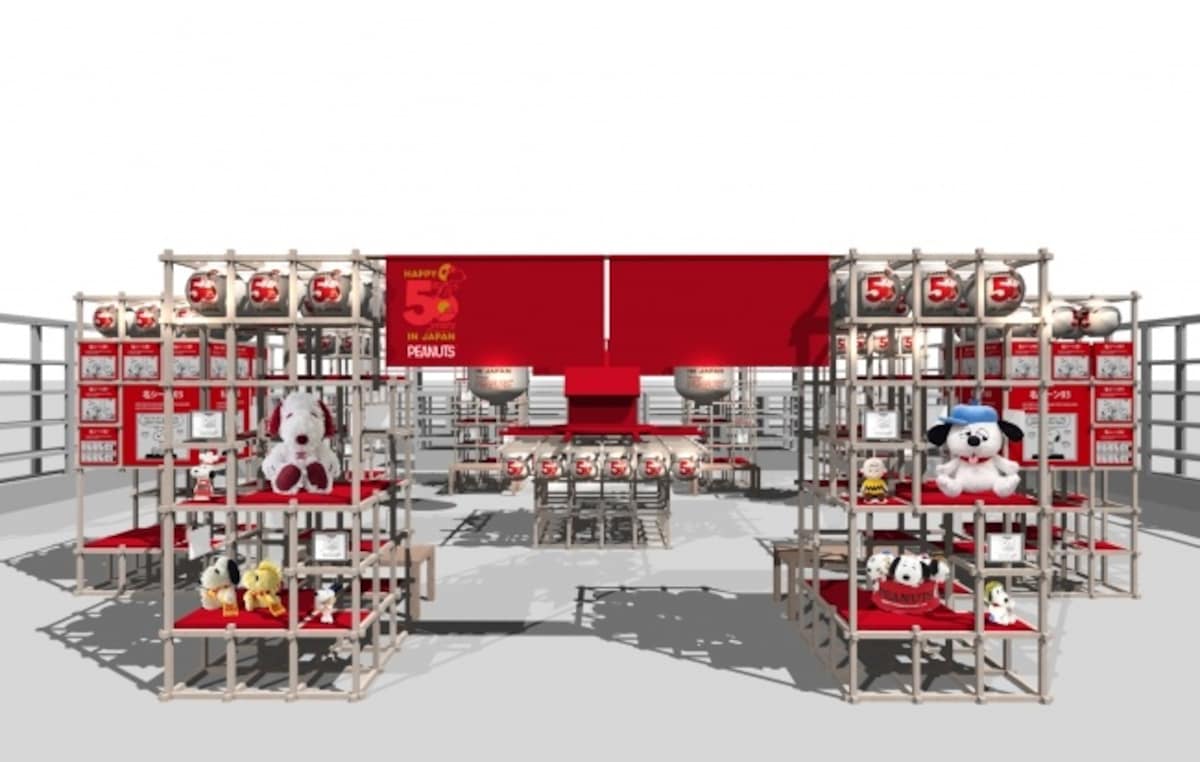 It's not just the event's name that has a Japanese flair to it. Dominating the floor space will be a yagura, a tower that serves as the central location in traditional Japanese festivals, modeled after Snoopy's iconic doghouse, with the character sitting on the roof dressed in his Flying Ace outfit.

Special Japanese-style paper lanterns show Snoopy flying past Mount Fuji, with a rising sun behind the peak.
Surrounding the yagura will be art panels from memorable scenes chosen by a fan survey, and also displays of vintage Peanuts memorabilia.
For those who aren't satisfied just looking at merch, there'll also be a gift shop selling limited-edition trinkets, including plastic files showing Snoopy and his pals hanging out in the feudal Edo Period (1603-1868).
And of course, since this is Japan, there are also gift snacks with stylish packaging.

The Peanuts 50 Years in Japan Arigatousai is already underway at the Osaka Shinsaibashi branch of department store Daimaru, and runs until December 29, 2017, after which it moves to the Omiya branch of the Sogo department store chain in Saitama Prefecture, the currently scheduled stop closest to Tokyo, from January 1 to 9, 2018.

For more information including the locations of pop-up stores, be sure to read the full story from Rocket News 24 below!