Hoshinoya Fuji: The Glamorous Outdoors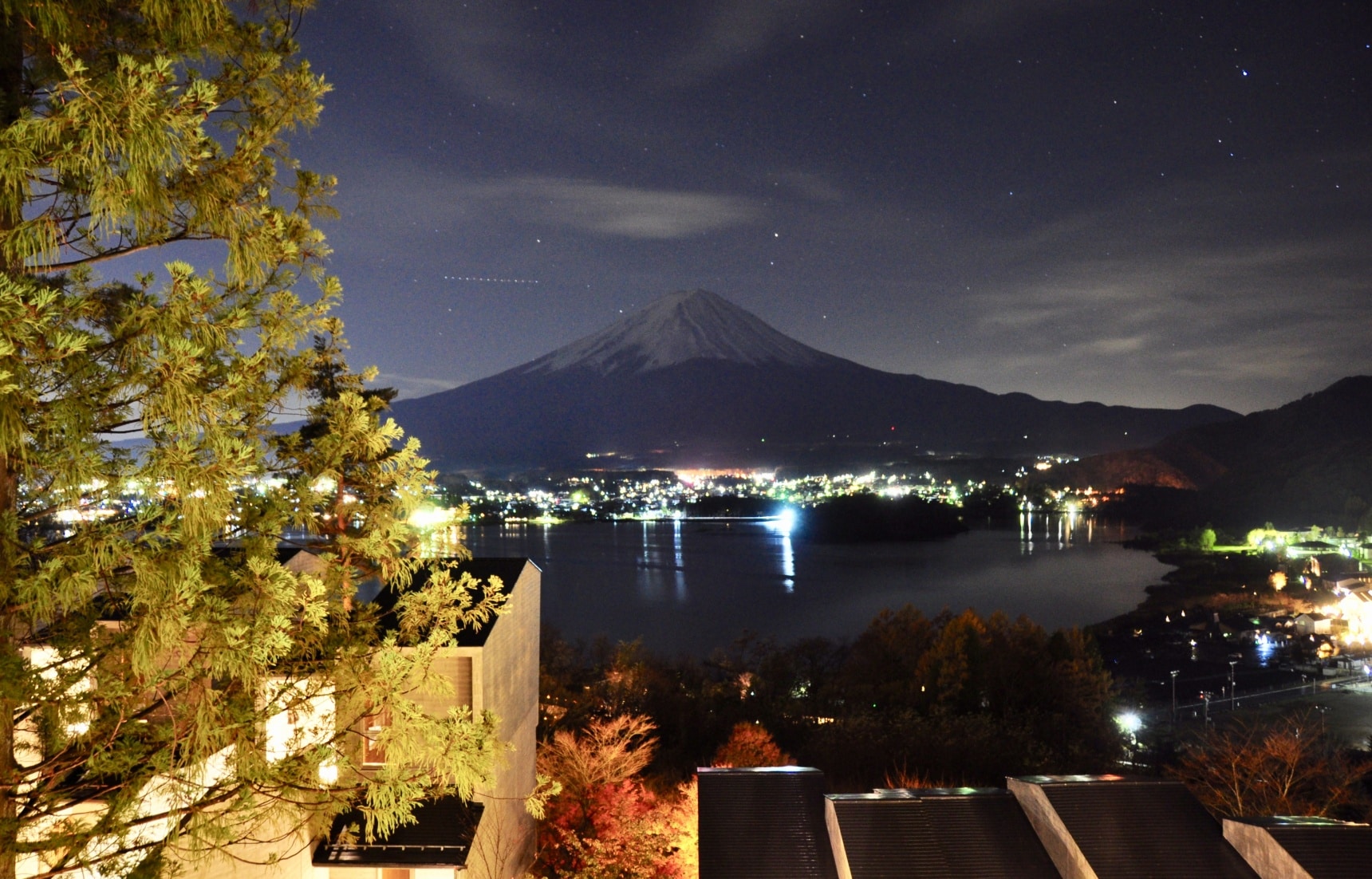 Don't be fooled by Hoshinoya Fuji's claim to be a "glamping"—glamorous camping—resort. This is nothing less than the height of luxury in the woods. Designed by Rie Azuma, the rooms are not so much cabins as condos, a series of luxe pillboxes pointed at Lake Kawaguchi and Mount Fuji beyond, promising perfect views every morning and night.
Hoshinoya Fuji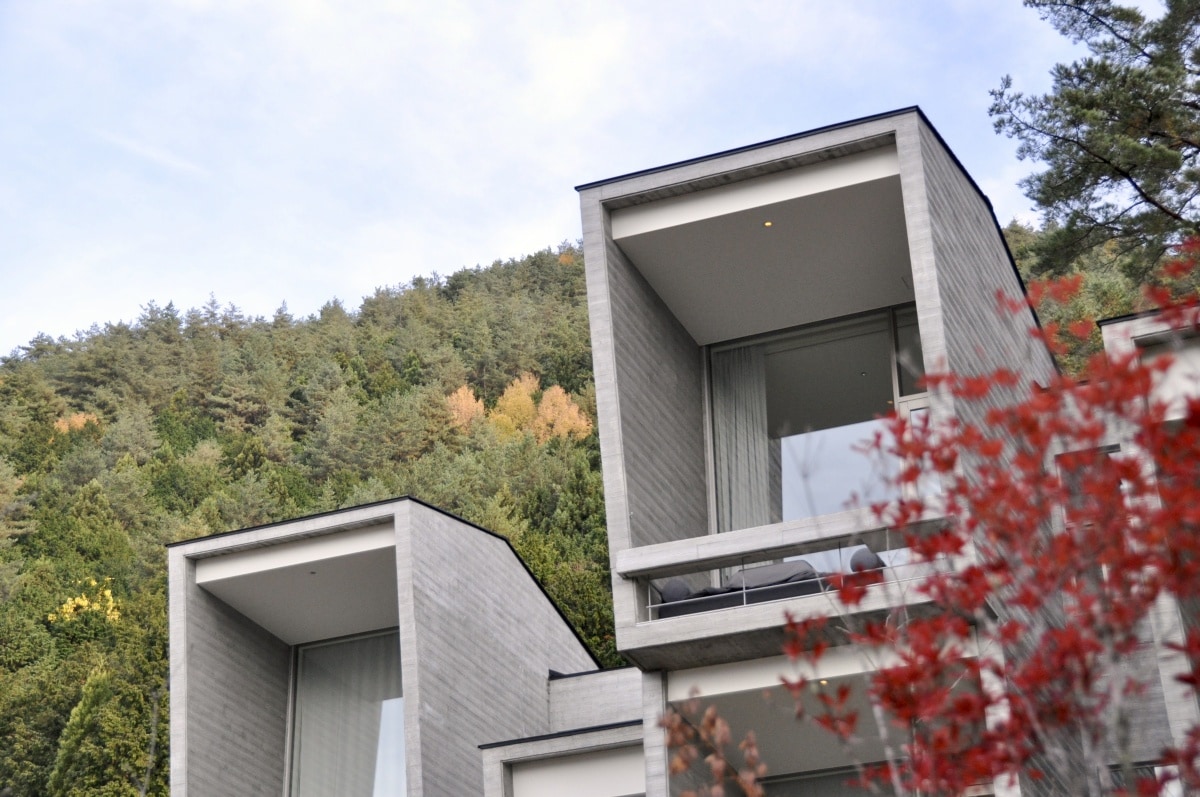 Opened in 2015, the 60,000-square-meter (15-acre) hillside grounds are covered in a series of decks where you'll find hammocks, chairs and loungers placed under tarps so you won't get wet even if it rains. Bird feeders hung throughout the grounds promise plenty to look at even when the leaves aren't changing color!
You don't head directly to your room, but rather arrive at the reception area, where you select a backpack filled with binoculars, bug spray, a head lamp and other glamping necessities, and are then driven up to your cabin. You can cut your own wood for the campfire at the topmost level of the terrace, which comes complete with sticks and marshmallows for easy roasting, or sit in the cozy Library Café, which offers a wood-burning stove, complimentary snacks and drinks, as well as musical entertainment late in the evening.
The high-roofed dining hall overlooks a red pine forest, where following the chef's directions for flipping your steak—be it beef or venison—is a key part of the experience. The food is an exquisite indulgence, complimented by a delectable selection of Japanese whiskys, with Komagatake being surprisingly peaty.
Once the sun sets, a flame spout emerges on your balcony, where a heated kotatsu table set into the structure allows you to curl up under a blanket and enjoy the view whatever the weather (the more luxurious cabins forego the flame spout and kotatsu for a full-on wood-burning stove). Bluetooth speakers can connect to your devices both on the balcony and in your room, which is nominally "minimalist" in style, but features various mood lighting settings, a sumptuous bath with a Fuji view, and a fully loaded coffee station.
In the morning you can head out to the outdoor kitchen to grill your own bacon and prepare an adorable sandwich basket to enjoy picnic-style on the terrace. Of course, you can also order your food to your room—all at a price!

Outdoor activities include trekking, canoeing, wood cutting and horseback riding, as well as stretching on the terrace. In the chillier months, heavy jackets are provided in your room, as are rubber boots if it rains. Umbrellas will also appear throughout the grounds if the skies open up.

Rates start at ¥54,000 per night. 50 percent of the staff speak English.

Hoshinoya Fuji
Address: 1408 Oishi, Fujikawaguchiko Town, Yamanashi