Togawa Oshi House: Lodging for Fuji Pilgrims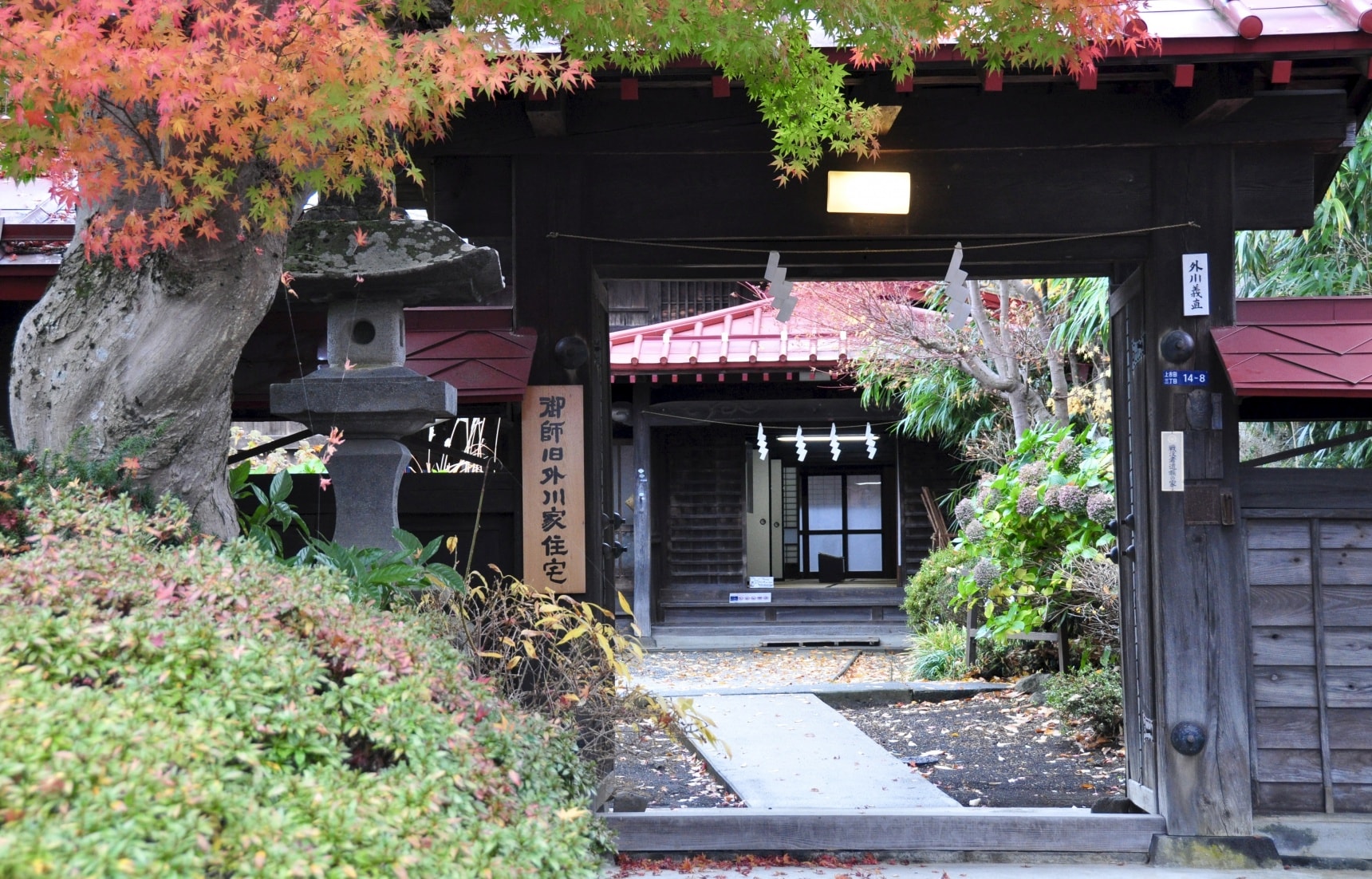 Togawa Oshi House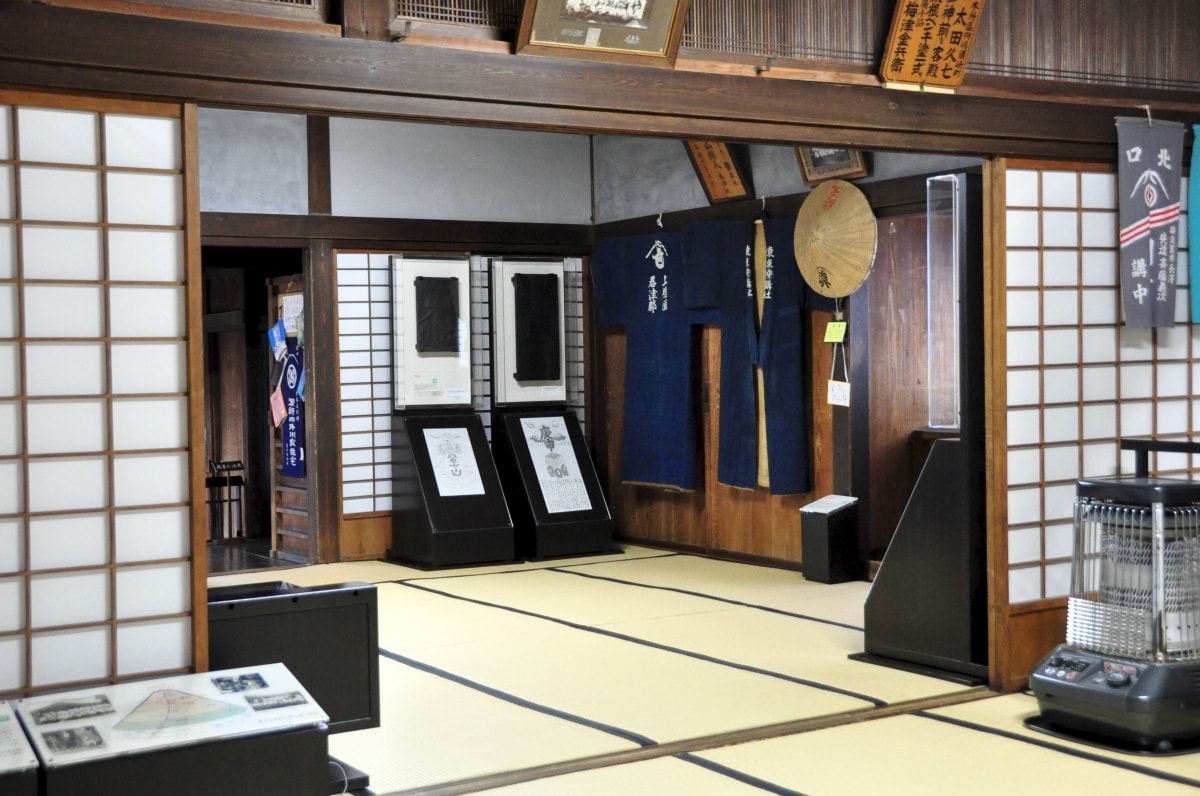 Located right on the northeastern slope of Mount Fuji, the Kamiyoshida area of what's now Fujiyoshida City was a historically popular starting point for the climb. At the peak of Fuji worship in the Edo Period (1603-1868), there were some 86 oshi houses in Kamiyoshida, though now only a dozen remain. The oshi traditionally worked in partnership with sendatsu (先達), who gathered acolytes from afar and guided them to the mountain's peak.
Now restored, the Togawa Oshi House (御師旧外川家住宅・Oshi Kyu Togawa-ke Jutaku) was originally built in 1768, with a detached house added around 1860. It features a number of spacious tatami rooms, altars for praying to the mountain deity and a display of the white gyoi uniforms worn by traditional worshippers making the climb. The detached house, or urazashiki (裏座敷), is notable for its sculpture of Jikigyo Miroku, the most prominent promulgator of the Fujiko (富士講) school of Fuji worship, who died while fasting on the mountain in 1733.

Registered as a national Important Cultural Asset, the entire inn is considered an annex of the Fujisan Museum. Entry is ¥100; signage inside the building is only in Japanese, but English pamphlets and audio guides are available.

Togawa Oshi House
Address: 3-14-8 Kamiyoshida, Fujiyoshida City, Yamanashi
Hours: 9:30 a.m.-4:30 p.m.