Defeat Final Fantasy Bosses on Yamanote Line
To celebrate the 30th anniversary of both East Japan Railway Company and the Final Fantasy franchise (both founded in 1987), the two companies have collaborated to hold an event called the Final Fantasy Yamanote Line (FFYL). Running until December 27, 2017, anyone with a mobile phone can participate.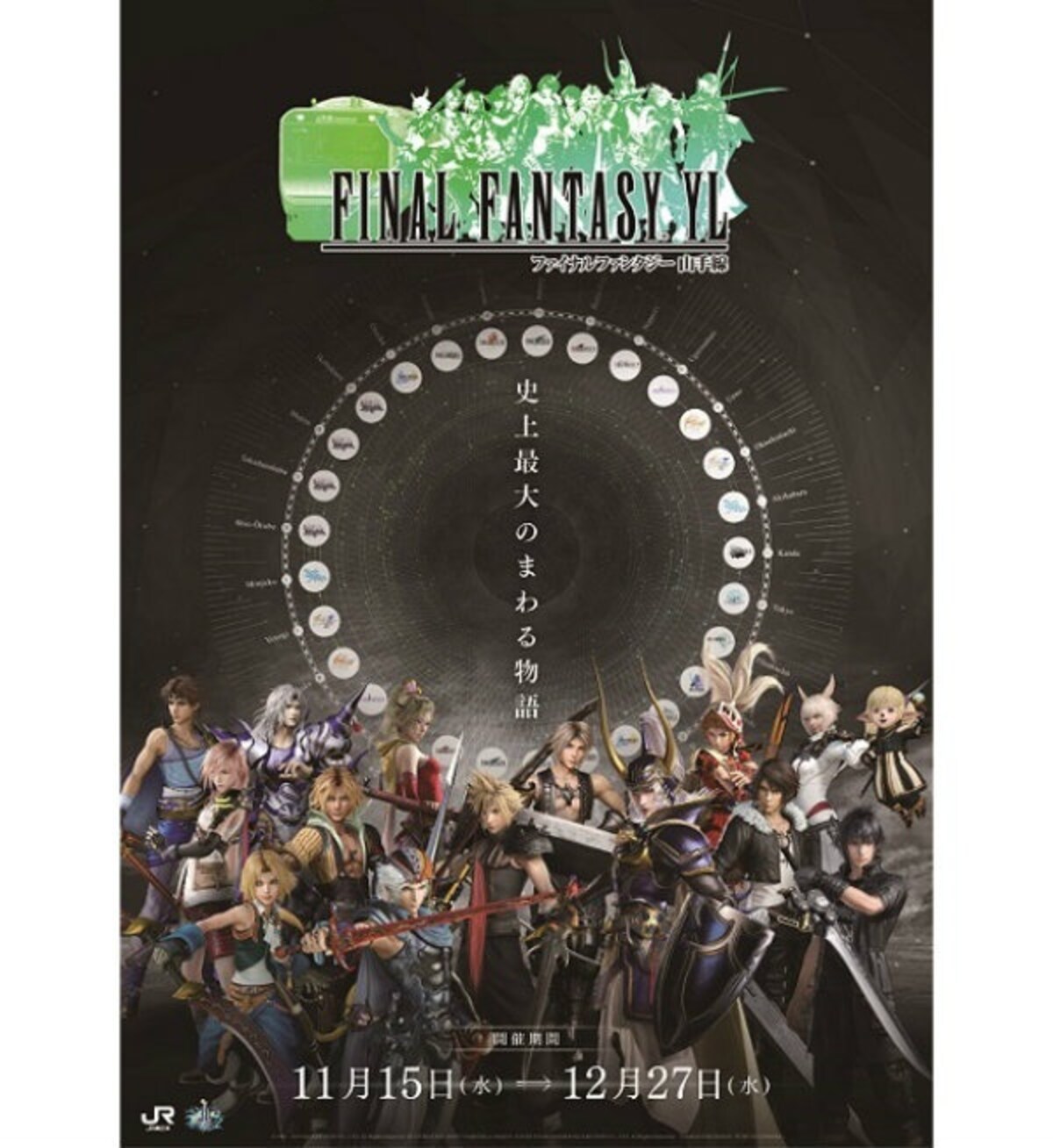 Final Fantasy wouldn't be the hit series it is today without boss fights, and Final Fantasy YL (Yamanote Line) brings its own too, with a twist. Aside from the 29 stations, another 15 designated locations around the JR line will have special "boss posters" that pit your unlocked characters against them.

Rest assured you won't be alone in this endeavor, as taking down these bosses requires concerted efforts from scores of brave adventurers in the form of tweet attacks. All a player has to do is tweet their attacks on Twitter for them to register, and the combined number of tweets from other players will be tallied and damage thus registered on the boss.

Victory is assured once a certain amount of tweets is reached, which unlocks an original FFYL wallpaper of the boss for all existing and future participants—great for people who missed some of the heated battles.
Fans of the Final Fantasy series will want to visit all the individual stations on the JR line, a pilgrimage that would take approximately two to three hours if you include time spent hunting down the elusive posters. Cecil, Kefka, Exdeath and many other famous characters are just waiting to be discovered by fearless adventures, rewarding them with a priceless trip down memory lane.

The event lasts until December 27, 2017, but all is not lost as the unveiling of the Final Fantasy virtual reality roller coaster will be just around the corner then.