5 Ways Oita Salutes the Public Toilet
5. 'Let it Go' on an Artfully-Done Pee Break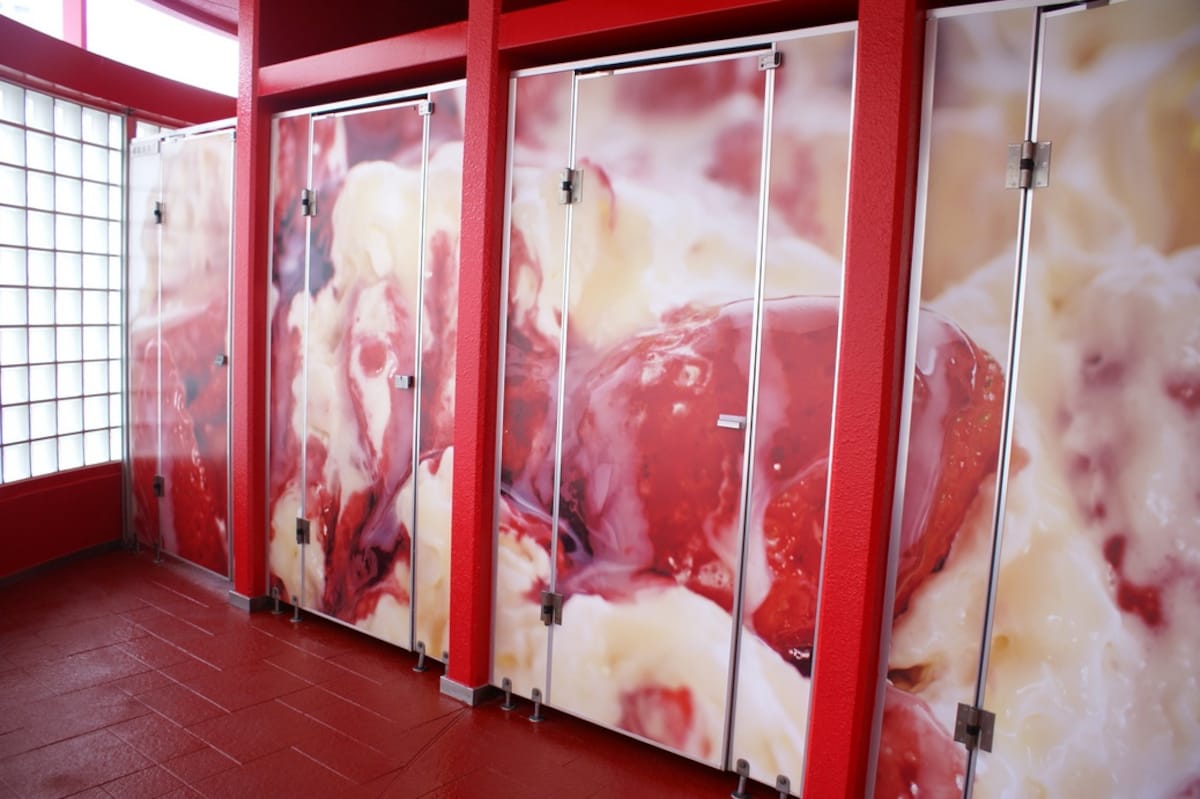 More than a dozen public toilets are transformed into art installations for the three-month long festival, which runs from late July to late September. The good thing is, each toilet has been conceptualized and executed by a local Japanese artist—meaning no two toilets are the same. The better part? Anyone can feel free to pee (or make the other "p") in style, as all these public washrooms are still fully functional while also being fully decorated.
4. Toilet-Side Theater, Poetry & Graffiti Workshops
While some toilet walls have already been converted to murals with Japanese art or even lines of poetry, the toilet culture extends beyond graphic and calligraphic art, because live performances and workshops are also rolled out in the city, free to be enjoyed by spectators.
3. Toilet Transparency
While some may think this is a terrible idea, others may perhaps find amusement in making a public mark in a usually conservative Japanese society. This toilet in Oita, tagged as the "smoke toilet," is actually for public use—it turns opaque once it senses a person inside the cubicle. However, it also turns transparent if you don't move for 30 seconds, so be sure not to get too engrossed in your thoughts, lest they be revealed to the world!
2. Celebrate the Craftsmanship of Comfort Rooms
As if Japan's record of having the most complex and high-technology toilet and bath systems is still contestable, leading toilet manufacturer Toto has opened a toilet museum featuring almost 1,000 products fitted in posh bathrooms. Although the museum is located in Kitakyushu, this interesting art venue—which also boasts historical replicas of old lavatories and flushing technologies through time—is only an hour away from Oita.
1. Get a Ticket to Toilet Land
The Japan Rail Pass, which often jumpstarts any visitor's tour in Japan, luckily reaches Oita Prefecture. Once you get past the toilets, Oita has many other elements of artistic heritage and local flair worth exploring: beautiful art museums, temples lined with stone Buddhas, castle ruins, observatories and more. Meanwhile, Mount Takahashi Wild Monkey Park offers visitors a chance to play with over 1,200 wild monkeys—visitors are free to feed them as they roam around. To our knowledge, however, they've yet to be potty trained.