5 Secrets of Kanazawa's Golden Toilet
Japan takes a lot of pride in its toilets. In many public restrooms and even some homes around the country, toilets are self-flushing and self-cleaning. They have myriad functions that can spray, wash, and some even play music. Yet all these features pale in comparison to Kanazawa's Golden Toilet, which possesses its own unique story and history.
5. The Walls Are Gilded with Gold Leaf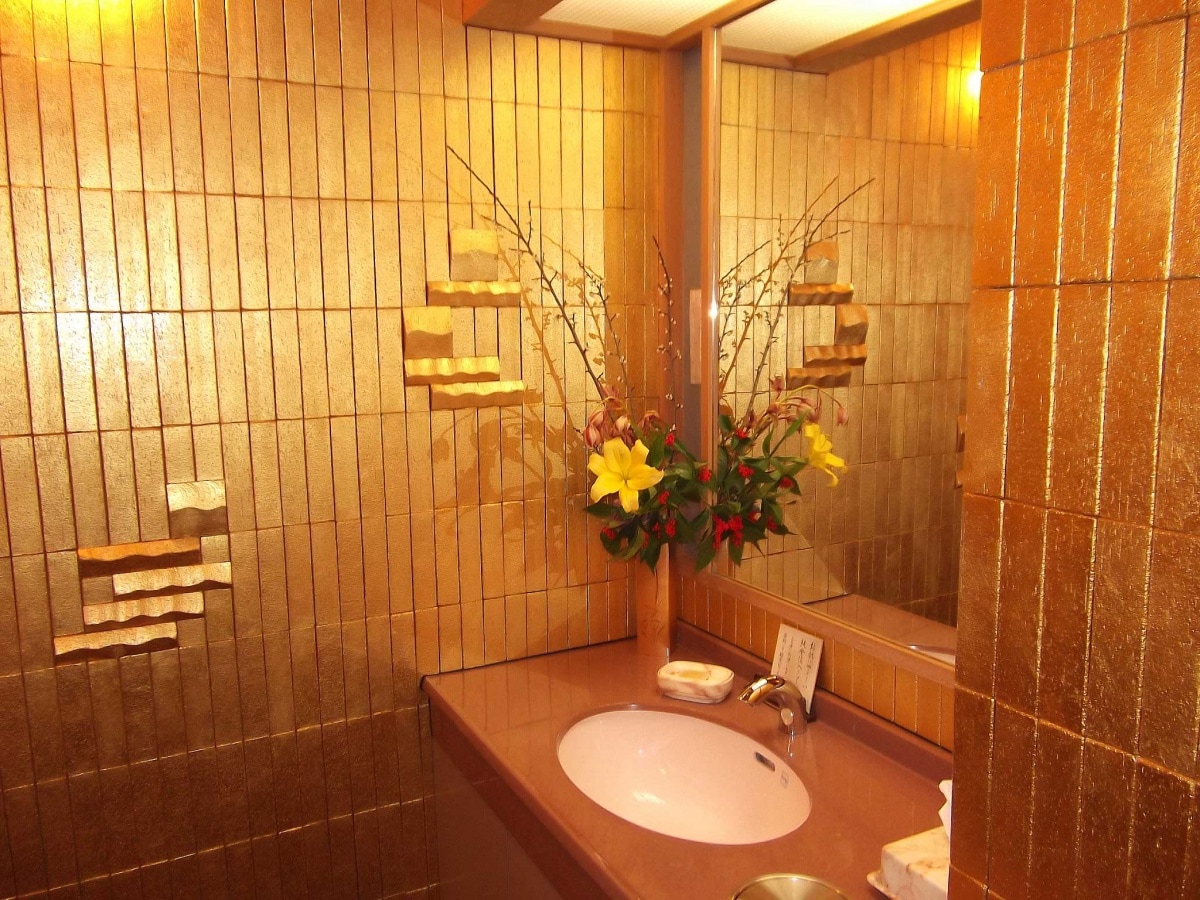 Kanazawa is hailed as the center for Japan's gold leaf production, surpassing both Tokyo and Kyoto. This restroom was built by the main branch of the Sakuda Gold & Silver Leaf Company, which is free for visitors of the shop to use, attracting tourists looking to explore beyond simply the traditional arts associated with gold-leaf making.
4. Kanazawa's Love of Gold Dates Back to the 16th Century
Kanazawa is known even today as the City of Gold Leaf, or Kinpaku no Machi. In addition to having the required gold, the city has the ideal climate and water quality required for the production of delicate gold leaf, an industry that took root when Kanazawa was still a castle town at the center of the Kaga Domain, at a time when Japan's feudal system had grown stable enough to support refined culture and tradition.
3. From Toilet to Tea, there's Gold to See
Kanazawa's love for opulence isn't limited to its restrooms, but also extends into its kitchens and dining chambers as well. The charm of gold, most especially of the prized golden leaf, is also made available to the guests of the Golden Tea Ceremony Room at Hakuza, another gold leaf shop in the city. The complimentary tea served in this fancy site even features gold flakes sprinkled on top!
2. Learn the Real Secrets of Gold Leaf at Yasue Gold-Leaf Museum
Not only rich in golden splendor, but also rich in information about gold leaf manufacturing, Kanazawa Yasue Gold-Leaf Museum is the perfect place to trace the roots of the golden toilet. This museum explores Kanazawa's love affair with gold, from processing techniques to the exhibition of various golden objects, such as folding screens, Noh theater costumes and even a Buddhist altar.
1. The 24-Karat Toilet Is Not in Kanazawa
If you're looking for a toilet actually made of gold, Japan's got that, too. However, as it's solid gold, this one isn't a Kanazawa production. Instead, it was created for display at the World's Toilet Museum in Utazu, Kagawa Prefecture, on the island of Shikoku, along with a pair of golden toilet slippers. But the museum closed in 2001, and the toilet was reportedly sold to a private investor in 2008.

The legendary 24-karat toilet was last seen at the Shanghai World Expo in 2010. Originally constructed for some ¥60 million (roughly US$500,000), with the appreciation of gold, it's now been estimated at as much as $10 million.