Surprise: Tokyo Cheaper than Most Major Cities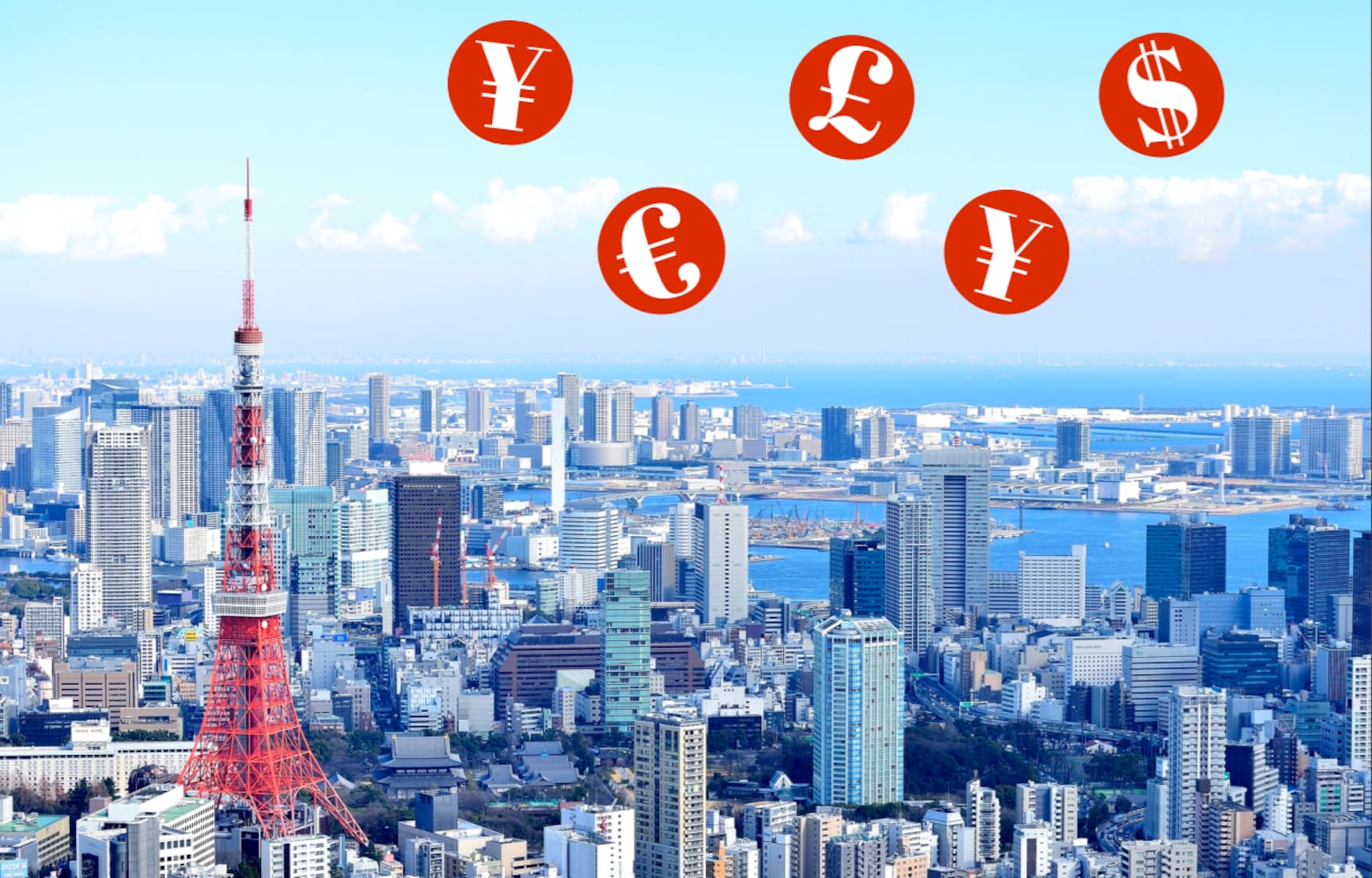 While Japan in general and Tokyo in particular have cultivated a reputation for being expensive, 20 years of economic stagnation has had an incredible effect that few people have realized: thanks to inflation everywhere else, Tokyo is now actually cheaper than major cities in most of the rest of the industrialized world!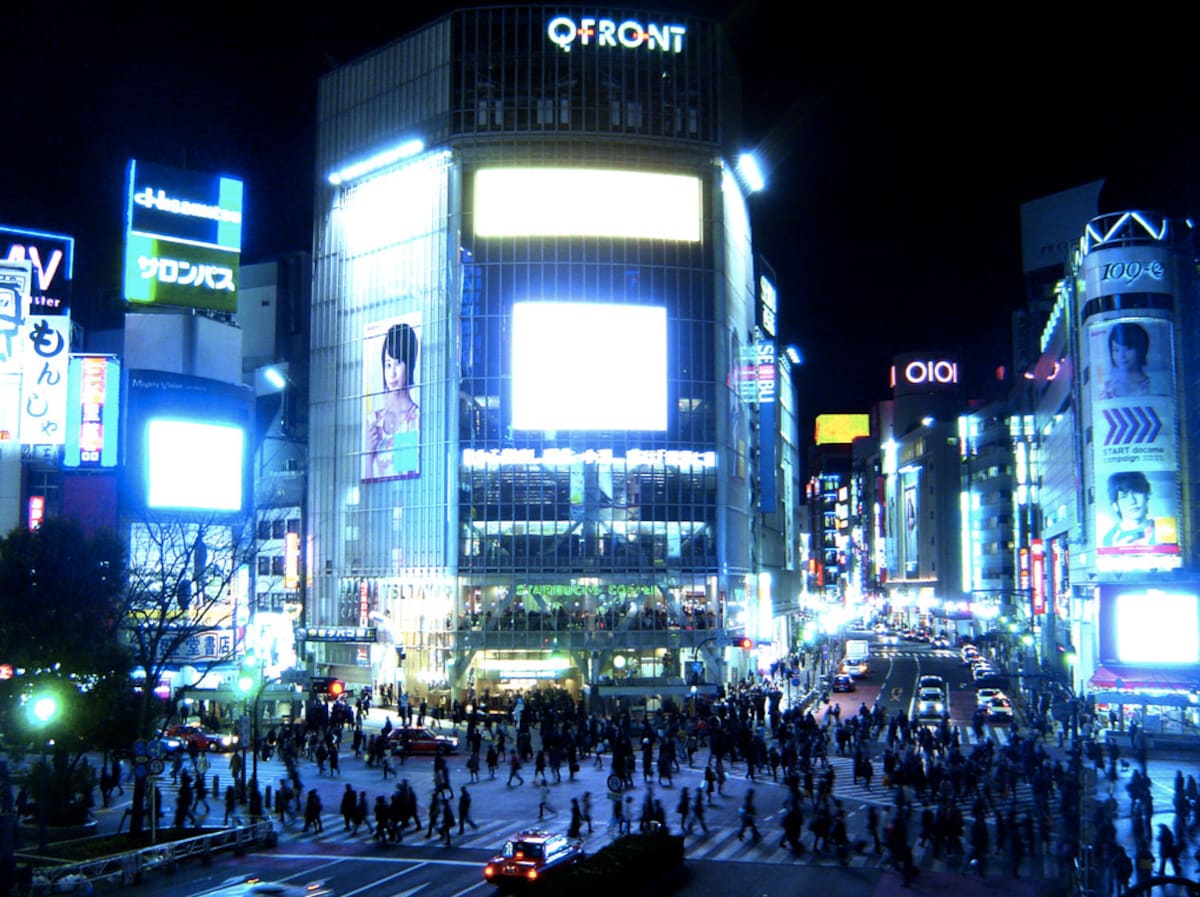 Of course, if you look at overall consumer indices, the image is unclear—in fact, they'll tell you Tokyo is more expensive than even New York. However, these indices are heavily weighted by the effects of things that don't affect travelers, like groceries, and things that are offset by untracked correlations even if you decide to live in the city.

For example, while grocery costs are indeed comparatively high in Tokyo, it depends on what you buy (beef is valued like gold, pork is a little pricey and chicken is dirt cheap), and if you're a proper Tokyoite, you'll quickly realize that eating out is so inexpensive there's very seldom a reason to eat in—which is great news for tourists as well! Furthermore, the lack of tipping in Japan effectively knocks 15 percent off the price of those already-cheap meals!

Tokyo boasts cheap (not to mention clean and reliable) trains too, and while utilities costs tend to be a little more expensive for residents, the internet and phones are actually frequently cheaper than in other major cities. The other big cost in consumer indices is joining a gym or fitness club, but there are easy ways around this in Tokyo, like joining a community martial arts or sports club. You'll also see movie prices in Tokyo are a little more expensive, but there's a key secret that's always omitted: popcorn and drinks are typically half the price of what you'll pay anywhere else, so you'll still generally come out ahead! Stylish clothing is fairly inexpensive as well. And did we mention that alcohol is cheap all over Japan?

To keep an eye on all these factors, Numbeo is an excellent source of up-to-date consumer data that has been relied on by the BBC, Time, Forbes and various other respected news sources. Let's take a look at some of the real costs from city to city!
Sydney
The first thing you'll notice in Sydney is the cost of the ride from the airport. The train fare from Sydney Airport to the central business district is AUD$18 (¥1,560) for a 17-minute ride. Compare that to ¥780 for a 40-minute ride on the monorail and JR lines from Haneda Airport to Shinjuku Station, and you've got a pretty big sticker shock. Now, if you need to make the long trek in from Narita Airport (Tokyoites quickly learn to avoid this airport at all costs), it does cost ¥2,470 for the 40-minute trip to Ueno on the Keisei Skyliner (and don't even think about throwing away money on the Narita Express). But if you're willing to spend 80 minutes on the local Keisei Line, the same route can be just ¥1,030. In fact, buses and trains in general cost 92 percent more in Sydney—though taxis are indeed generally cheaper. But who takes a taxi in Tokyo? With 13 subway lines and half a dozen overland lines, you only need a taxi if you've made a serious miscalculation.

The other thing you'll notice when you travel anywhere outside Japan is that eating out is expensive. In Tokyo you can get a bento for under ¥500 pretty much anywhere, and a lunch deal at a proper restaurant will usually run you from ¥1,000 up to around ¥1,500 if you really want to splurge. If you know where to go, you can even head out for a nice dinner and a few drinks for around ¥3,000 (my personal recommendation is Wine no Ruisuke around Nishi-Shinjuku—but good luck getting in!).

Meanwhile, overall restaurant prices are 28 percent higher in Sydney than they are in Tokyo: my wife and I once spent over AUD$40 on a light breakfast with two hot chocolates. Of course, there is one thing you can do to make Sydney (and most other cities) cheaper: if you're used to eating Japanese-sized portions, just order one meal for two and you can pare those prices way down. But if you don't have that option, expect to shed quite a bit of cash just to eat during a visit.

So travelers in Sydney are in for money trouble, but what about Tokyo's famously high rent? Well, a one-bedroom apartment in the Sydney city center is actually 90 percent more expensive than one in Tokyo—and 123 percent more expensive outside the city center. So while you may get more space, you'll still be paying a lot more overall. And while basic utilities are 20 percent cheaper in Sydney, you'll pay 51 percent more for the internet, so overall utilities costs are only marginally in Sydney's favor.

Then, of course, we come to grocery prices, which are 15 percent lower in Sydney. But how often will you hit the grocery store when you travel? And while, excluding rent, consumer prices are technically 5 percent lower in Sydney overall, you'll still pay 60 percent more for a summer dress. Visiting Sydney was what opened my eyes to the possibility that Tokyo might not be as expensive as everyone thinks it is.
London
While London is home to the world's first underground railway (the London Underground opened in 1863), don't expect fast or cheap trains here. The Heathrow Express to Paddington Station takes 15 minutes and typically costs £22 (¥3,101) off-peak—and yes, in London you have to adjust all your fare calculations depending on the time of day you ride, making getting around that much more complicated.

If you're looking to travel outside of the city, a trip from Paddington Station to Manchester Piccadilly (a distance of some 320 kilometers/200 mi) will take about 2.5 hours and cost anywhere from £85.90 (¥12,109) to £172.00 (¥24,246) depending on the time of day. Meanwhile, Tokyo to Osaka, a distance of about 500 kilometers (310 mi), also takes 2.5 hours on the bullet train, but costs ¥14,650 no matter what time it is. You also have to consider the U.K.'s comically irregular rail system, where ticket machines only accept exact change and it's perfectly normal not to know what platform your train is leaving from at Paddington Station until 10 minutes before departure.

On the food side, a meal out in London will cost you a whopping 52 percent more than one in Tokyo—though groceries are a forgiving 39 percent less, so you'll definitely want to eat in if you can. Of course, that "in" costs quite a lot more, as rent is a staggering 92 percent higher in London than it is in Tokyo. The internet is 11 percent cheaper; other utilities are about the same.

Minus rent, consumer prices overall are actually 12 percent lower in London than in Tokyo, but a summer dress is still 28 percent more. So there are a few ways to save, but the reality is that unless you're staying in a friend's apartment, London is probably going to gouge you.
New York
New York, New York! A wonderful city, but a nightmare for your wallet! Restaurant prices are 62 percent higher than Tokyo, rent is a staggering 160 percent higher, and groceries are only 8 percent lower. There's just no relief in sight.

At John F. Kennedy International Airport you'll find a sea of taxis ready and waiting to get you the 32 kilometers (20 mi) to Manhattan, charging a flat rate of US$52 (¥5,684) plus tolls and tip (the Midtown Tunnel toll is a little over $5). Now, whatever you do, don't get in a car with anyone offering you a "cheaper" lift—I got a lovely view of the city in an Uber-equivalent, and paid double the cab fare for my trouble. That said, there is an AirTrain that will get you to Manhattan in 50 minutes for an incredible $7.75 (¥847) with a transfer to the subway. The only problem is finding it, as you have to know to ignore all the taxis in your face and go hunting for the train.

The very affordable $1 extra fee for a MetroCard is a good investment for the subways, but aside from that, you'll still be paying 67 percent more for local transport in New York. That said, in a pinch, those classic yellow cabs are about 50 percent cheaper than anything in Tokyo, and street food is darn cheap (just avoid the hot dogs). But tourists should be aware that a trip up to the observation deck at One World Trade Center costs an eye-opening $34 (¥3,716), compared to ¥2,060 for Tokyo Skytree.

If you're planning to live in New York, utilities are actually 29 percent less than Tokyo, but the internet is 66 percent more. A summer dress, meanwhile, is 31 percent more. In fact, excluding rent, even the official consumer prices are just 0.33 percent lower in New York than they are in Tokyo. Include rent, and New York is 42 percent higher. There's a reason why Peter Parker is always strapped for cash!
Toronto
Canada's cheap, right? Hold your mooses. True, excluding rent, consumer prices in Toronto are a comfortable 25 percent lower than Tokyo. But that rent? Thanks to some serious tenant competition in recent years, it's 17 percent higher in Toronto than it is in Tokyo. Restaurant prices are also 16 percent higher—and don't forget those tips. It's nice to pay 35 percent less for a movie (the biggest drop of any of the cities on this list), but don't buy popcorn or those savings will all be gone! And if you're planning on seeing the city's signature tower, a ticket up to the CN Tower's observation deck is a pricey CAD$36 (¥3,142), though the glass walls on the elevators do make for a wild ride.

Groceries are 35 percent cheaper in Toronto—you'll pay as much for a pound of apples as you would for a single apple in Tokyo—but a summer dress is still 5 percent more expensive. Residents will pay a pretty impressive 44 percent less for basic home utilities, though the internet is still 34 percent more. One big hidden advantage of Toronto is that you'll usually get all your basic fixtures included: stovetop, oven, microwave, fridge, even washer and dryer. But a hidden expense is cell phone cost: consumer indices usually list prices for prepaid plans, but for a regular plan, data costs roughly 30 percent more than what you'd pay in Tokyo, and if you go over your data limit, you'll pay up to a quarter of your monthly fee for just one more gigabyte (in Tokyo you'll just get your bandwidth progressively throttled). Of course, given that you can't use your phone on the subway in Toronto, it's hard to use up your full data allowance anyway. Subway stations offer one hour of free WiFi, but your cell service essentially ends the moment you step underground.

Public transit in Toronto is a mixed bag of pluses and minuses. Completed in 2015, the Union Pearson Express now covers the 23 kilometers (14 mi) from Pearson Airport to Union Station in 25 minutes for a friendly CAD$12 (¥1,008), down from $27.50 prior to March 2016. Assuming you buy a set of tokens, a single fare on public transit costs $3 (¥262) for any distance—which is great if you're going a long way, but makes it really expensive to travel from site to site in a smaller area (By comparison, the shortest distance on the Yamanote line in Tokyo is ¥140). A day pass in Toronto is a head-scratching CAD$12.50 (¥1,090), compared to ¥600 for a Tokyo Metro 24-hour ticket. At least Toronto taxis are about half the price.

Overall? It may be shocking to realize, but even in Toronto, which city is more expensive really depends on what you're doing and how much you're willing to walk. If you're not careful, it's easy to spend CAD$50 on public transit in just one week without ever leaving the city.
Dubai
Dubai actually comes closest to Tokyo in overall costs for travelers. Consumer prices excluding rent are 27 percent lower (the lowest on this list), and restaurant prices are only 6 percent higher, with groceries 41 percent lower, meaning you can actually get cheap food about as effectively as you can in Tokyo. Rent, however, is still 86 percent higher, with basic utilities 4 percent cheaper and the internet coming in at three times the price of Tokyo.

Dubai's metro is even 17 percent cheaper than Tokyo's trains, though it's hardly as extensive (it's just a single L with an interlocked U). The city's ubiquitous shopping malls aren't cheap, though, with a summer dress costing 75 percent more in Dubai. If you want to go up the Burj Khalifa, it's 125 dirhams (¥3,788)—which is more than Skytree, but about the same as One World Trade Center, and offers an unbeatable elevation. Then again, if you want to hit the Ferrari World theme park it's 275 dirhams (¥8,323), compared to ¥7,400 for Tokyo Disneyland, so you need to pick your entertainment carefully.

So is Tokyo really all that expensive? While the consumer index says yes, that index isn't really accounting for the way people in Tokyo actually live, or what people who visit are realistically going to do. In fact, if you include rent, even the consumer index shows that every city on this list except Toronto is more expensive than Tokyo. Considering how shocked Tokyoites are by the prices whenever we go overseas, it's safe to say Tokyo is quite likely going to cost you less than you'd expect!