Let out Your Inner Train Otaku
Joysound, one of Japan's largest karaoke companies, has started a service in collaboration with Tokyu Corporation that lets customers pretend to be train drivers in specialized rooms. Dubbed "Railroad Karaoke Rooms," the cubicles come equipped with train seats, moving images of scenery and cockpit controls.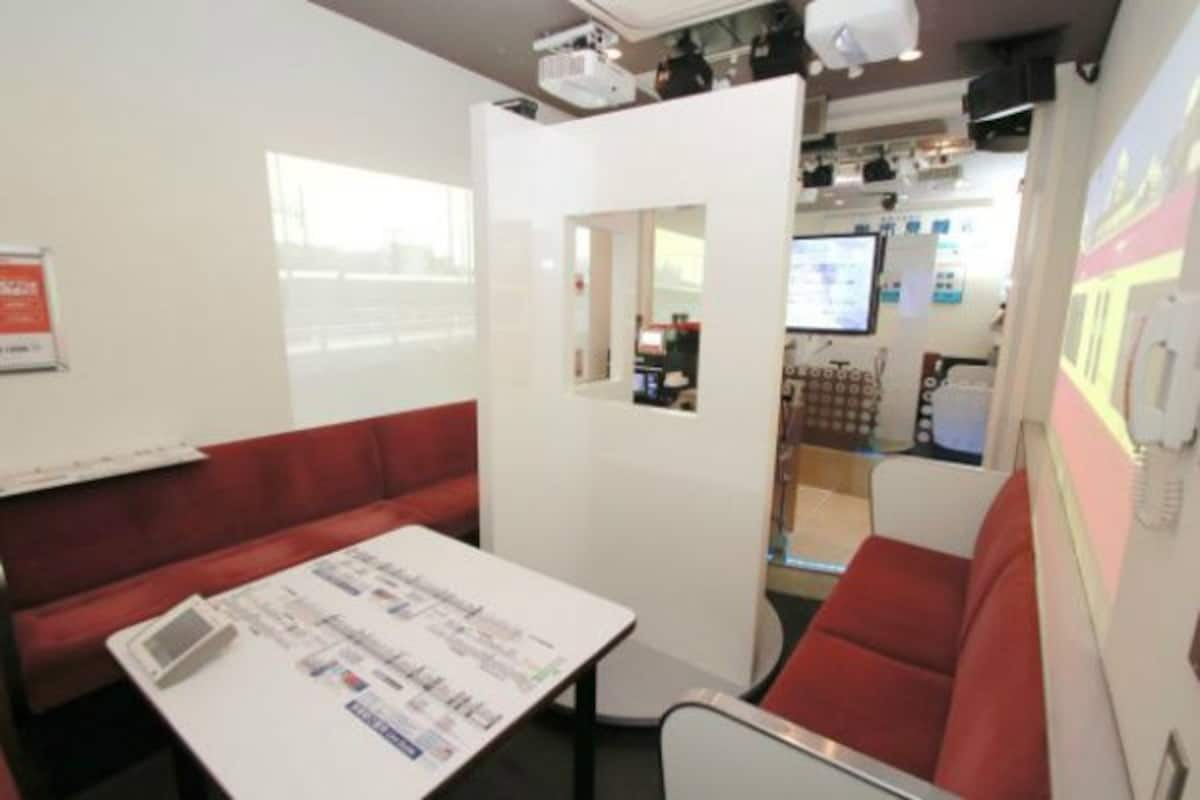 Aspiring train drivers can fulfill their childhood dreams of announcing, "The doors are closing," without being the subject of ridicule from friends. A wealth of content is available for customers to broadcast, which includes train lines in all 26 wards of Tokyo. These are all in Japanese, making it a great opportunity for language learners to put their words into practical use.

The rooms come in two flavors: operator/conductor room and Keikyu passenger car room.

For the operator/conductor-themed room, moving images of landscapes are projected onto the walls, giving customers a sense of sitting on a moving train and can accommodate 12 people. Long seats line the sides with cockpit controls, conductor microphones and speakers.
The Keikyu karaoke room also comes with microphones and speakers but has a first class feel to it. It's equipped with cross seats to comfortably fit four people and straps dangling from a luggage rack.
Even the doors to the rooms are specially designed.
With train conductor cosplay attire available for rent, this is no doubt a train otaku's heaven. The rooms are so detailed that they also come with a communication buzzer and an emergency switch. As responsible adults, we have to resist the urge to push that button on real trains, but here we can live out our wildest fantasy without any repercussions.

The fun doesn't stop there though, as Joysound is handing out their very own original train tickets to customers as souvenirs. Parched train drivers can indulge in some Keikyu Train drinks too, which come in three different flavors (¥680 [US$6]).
The drinks come with original coasters too. Whether you're looking to have a change of pace in your karaoke routine or embrace your inner train otaku, these rooms will have you fully covered.

So head over to Joysoud Shinagawa South Port, but hurry because it's only for a limited time!