Gundams Can Fly... Can't They?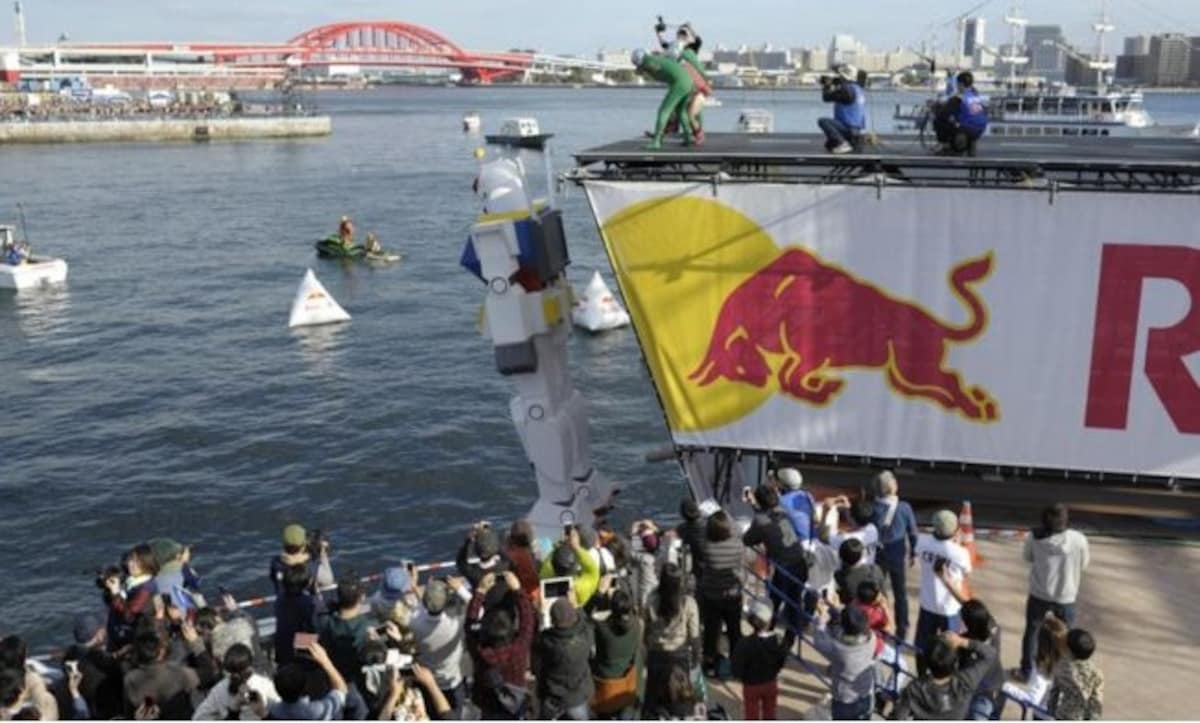 Most of the events and promotions organized by energy drink maker Red Bull are thoroughly in the "XTREME" category. As a matter of fact, sometimes the names of the events are so intense that we have only the vaguest idea of what happens in them, such as the Red Bull Rampage, Red Bull King of the Rock Tournament, and Red Bull Cape Fear.

However, Red Bull has a bit of a playful, silly side to it too, as shown in a contest it sponsors in which entrants launch their home-made flying machines from a pier and see who can travel the farthest distance before hitting the water. But even then, Red Bull can't help but do things in the most XTREME way possible, and in the competition's latest iteration, held in Japan, they killed giant anime robot Gundam.

The name of the event is the Red Bull Flugtag, which means "flight day" or "airshow" in German. It's not so much a showcase of cutting-edge aeronautical and acrobatics, though, as it is a showcase for daredevil tinkerers who are focused more on laughs than significant flight capability.

Red Bull's most recent Flugtag took place last weekend in Kobe, specifically on the water of the city's harbor. A crowd of roughly 20,000 spectators showed up to watch entrants leap off the platform, with contestants sitting in gliders and clinging to a large bunch of balloons in the mix.

Sadly, the mobile suit does not appear to have been outfitted with the C-Armor package, RX-79 series waterproofing, or any other optional equipment to help it function in the marine environment, as after completing its "flight" Gundam simply did the dead mecha's float. Thankfully, the Flugtag looks to be a fan-made model, and is not the 1:1-scale Gundam statue that guards Tokyo's Odaiba. As such, Japan's capital is still under the mecha's protection, at least until someone decides to enter it in Red Bull's Cliff Diving World Series.