Celebrate Tanabata at Tokyo Tower
Tokyo Tower may no longer be the city's highest structure (that honor now goes to Tokyo Skytree), but it still maintains its status as one of the best places to get a view of the capital. And to make summer nights even more ethereally beautiful, Tokyo Tower is holding a Milky Way Illumination event.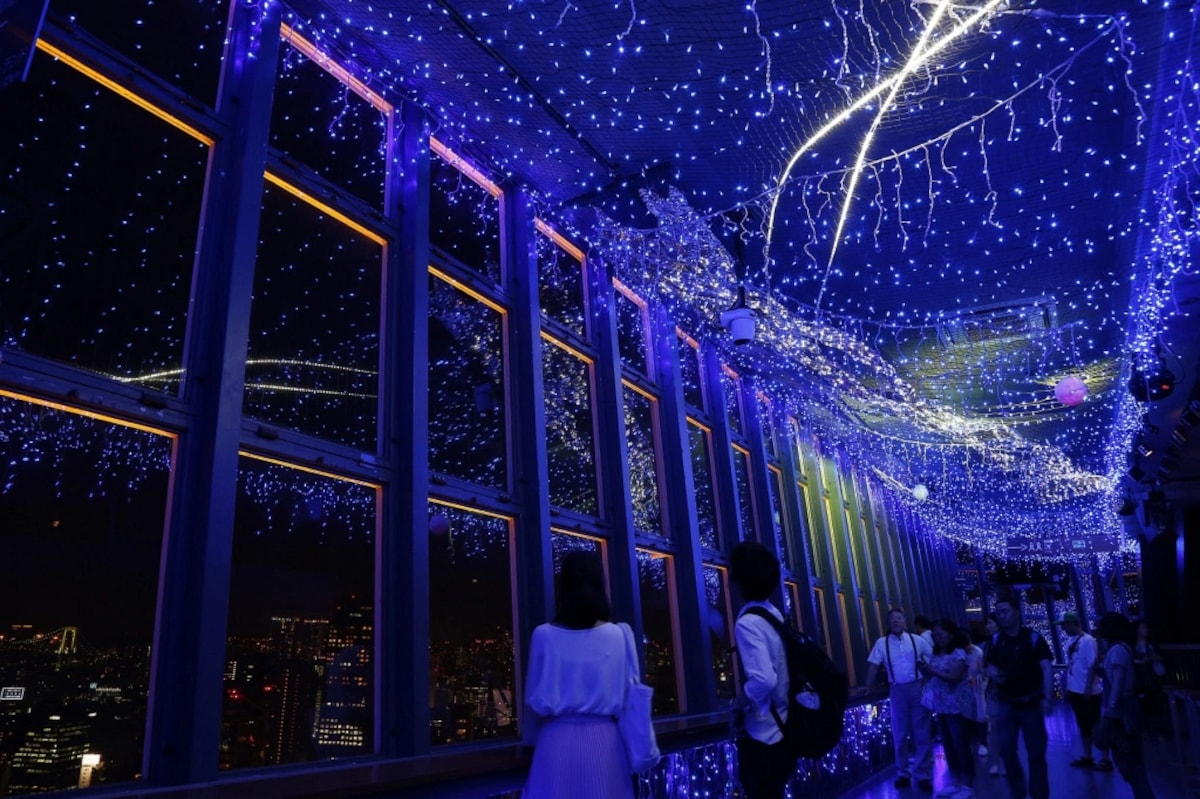 The event will feature 197,000 LEDs and visitors in a cool blue glow nightly until 11 p.m.

The most dynamic concentration can be found on the 150-meter (492-foot) high observation floor, where river of stars has been added to the ceiling. Careful observers might notice two non-blue points in the mix, though, a red light representing Vega and a white light for Altair, the pair of stars that symbolize the Cowherd and Weaver's Daughter who meet but once a year in the festival known as Tanabata.
For those looking to enjoy a cool breeze along with the cool color scheme, the 600-step exterior staircase will also be decorated for the Milky Way Illumination.
Of course, nothing says summertime cool in Japan like wearing a yukata, or summer kimono. Visitors to Tokyo Tower between July 5 and 7, 2017 will receive ¥100 off admission (US$0.90) to the observation floor, which is usually priced at ¥900 for adults.

While the discounts are only offered for a very limited time, the Milky Way Illumination will be going on until September 3.