'Summer Wars' Director Announces Upcoming Film
Since his breakout hit The Girl Who Leapt Through Time, anime director Mamoru Hosoda has taken three years between films. With 2015's The Boy and the Beast being his most recent work, fans have started to get anxious for news of his next project, and it turns out Hosoda will be releasing his new film, Mirai, in May 2018.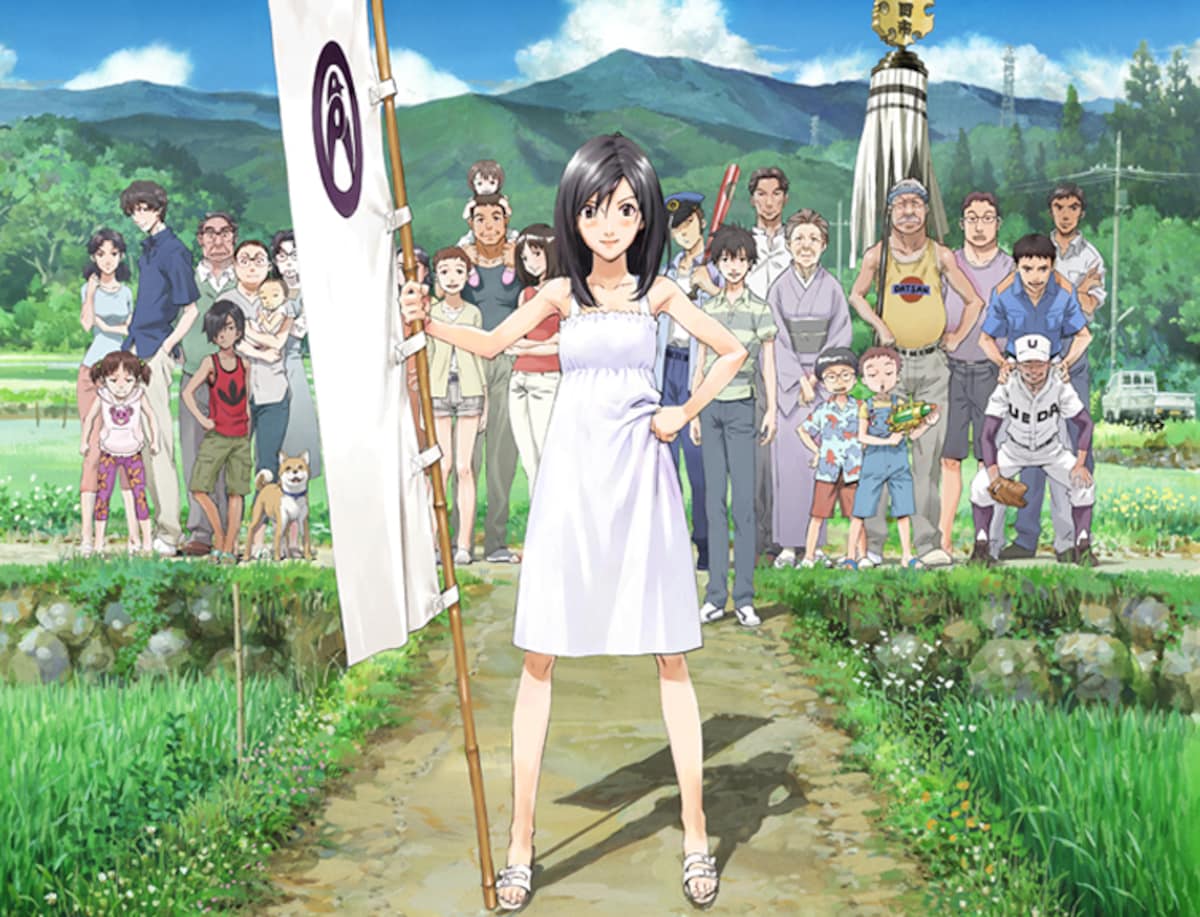 In speaking with Variety, Hosoda revealed that the upcoming movie will be titled Mirai, which is also the Japanese word for "future," plus the name of the new anime's protagonist, a four-year-old boy. As the film opens, Mirai's parents are expecting the arrival of a baby girl, leaving their son unsure of what sort of place he'll be occupying in his parents' hearts after she's born. While struggling with this, Mirai finds a portal to the past and travels back through time, encountering his mother and great-grandfather in their youth.

Hosoda's anime have traditionally dealt with family dynamics. His 2009 film, Summer Wars (pictured above), showed the bonds between members of an extended family, while his next two projects, Wolf Children and The Boy and the Beast, focused on the role of mothers and fathers, respectively. This time, Hosoda says he's turning his attention to the relationship between siblings.
In the time since he was directing Wolf Children, (pictured above) Hosoda became a father, and now has two children of his own. "Now that I'm the father of two kids, I've understood that things aren't the way I imagined them to be," he reflected. "The experience of fatherhood taught me the meaning of life. I hope I can show that in the film."

Although all of Hosoda's recent works clearly bear the director's mark, he describes Summer Wars and The Boy and the Beast, with their world-threatening crises, as "more action films." In contrast, he says that Mirai will be more of a "human drama," along the lines of The Girl Who Leapt Through Time and Wolf Children.
In addition to directing, Hosoda will also be writing the script, as he did for The Boy and the Beast (Hosoda was one of two writers for Wolf Children and is credited with the original story for Summer Wars). For Mirai, it sounds as though Hosoda is drawing heavily from his personal experiences, saying that interacting with his children makes him "relive the different steps through which I grew up. This sensation makes me understand how life repeats itself, how lives and time overlay one another. There is this flow of life and time in my new film."

Hosoda plans to have the film completed by May of 2018, in time for a screening at next year's Cannes Film Festival. That's likely to be its world premiere, which would line up perfectly for a midsummer theatrical release in Japan, as has been the tradition for Hosoda's films and anime prestige releases in general.