4.5 Million Flowers Keep This Park Blue
Now that it's May, the cherry blossoms are gone from all but the coldest parts of Japan. So after a month of the country being pretty in pink, it's time for the spotlight to shine in a different color, which brings us to beautiful-in-blue Hitachi Seaside Park in Ibaraki Prefecture.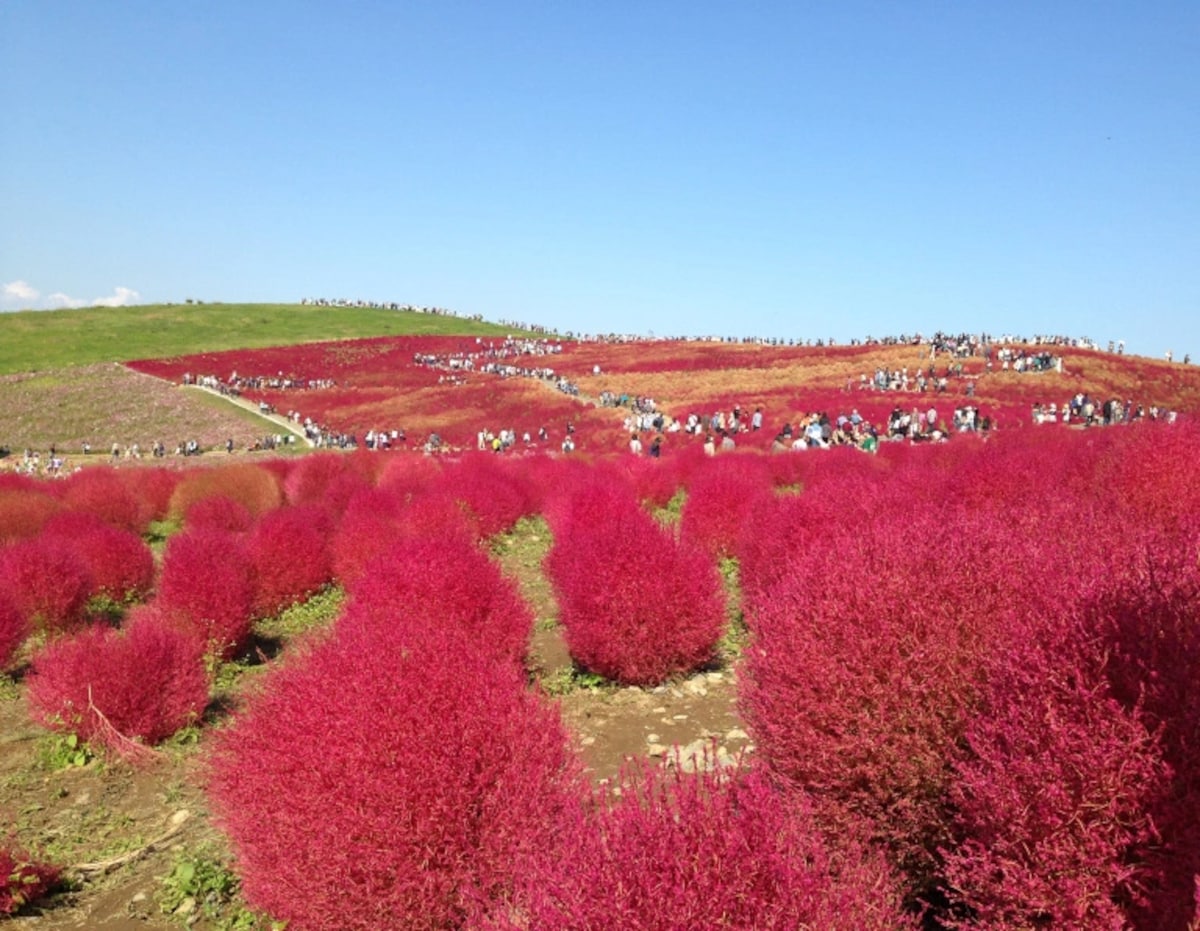 While the kochia bushes turn red in the fall....
...late spring is when Hitachi Seaside Park's nemophila flowers bloom.
Flowers in this genus are often called "baby blue eyes," and when it comes time for their petals to open, they turn the park's Miharashi no Oka Hill into a sea of flora, with the uppermost parts of the terrain looking like the crests of waves.

If you're wondering how many flowers it takes to achieve this amazing effect, park officials estimate some 4.5 million individual blossoms cover the 3.5-hectare (8.6-acre) section of the grounds.
While these natural views couldn't be more different from the neon signage of Tokyo, the truth is that Hitachi Seaside Park is actually a fairly doable day-trip from even the most urban parts of Japan's capital. Express trains will get you from Ueno Station in downtown Tokyo to Katsuta Station (the closest rail stop to the park) in an hour and 11 minutes, from whence it's a 20-minute ride to the park gate.
In other words, if you time the bus transfer right, you could be admiring the nemophila about two hours after leaving your hotel or apartment in Tokyo, which seems like an unbelievably short trip to get to see such otherworldly scenery!