Yakiniku Restaurant Offers Halal Course Meals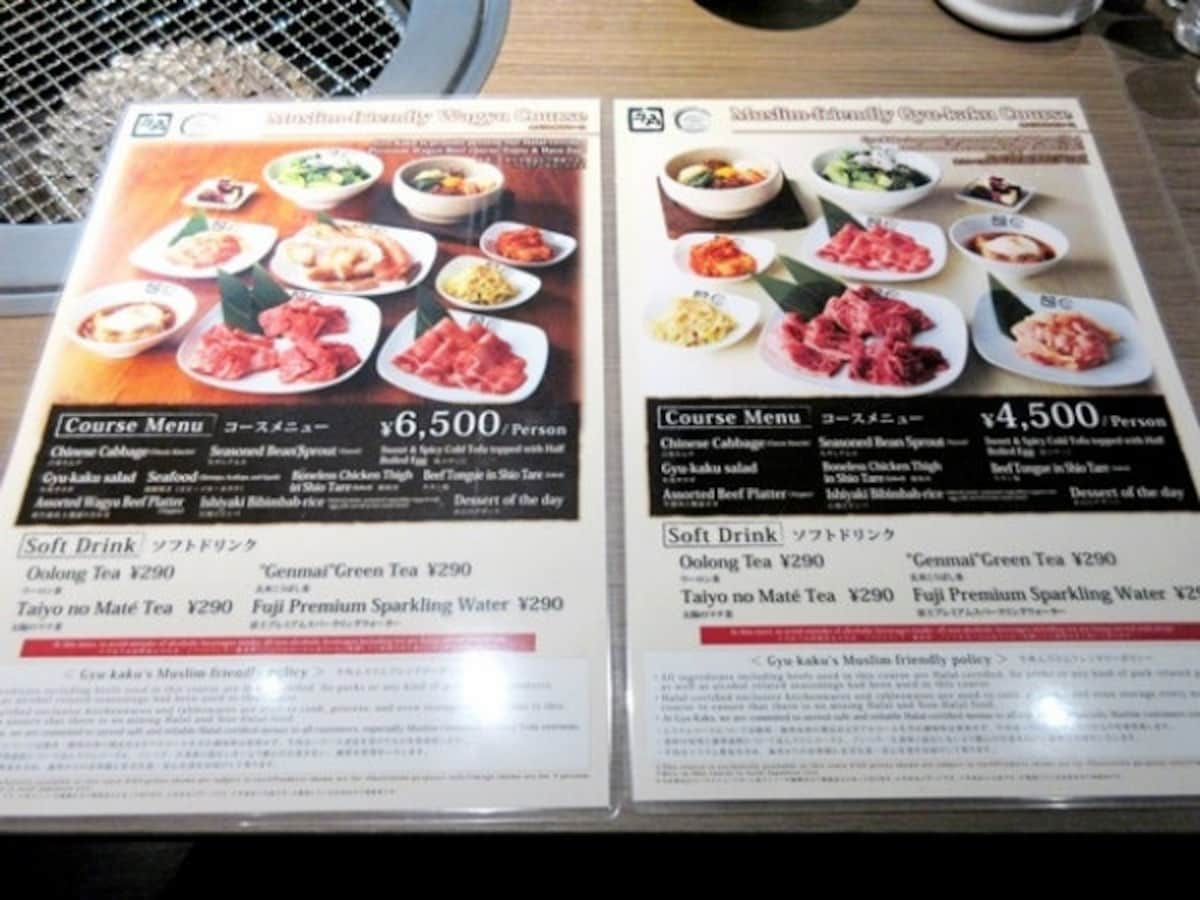 Appearing on the menu are the ¥4,500 (US$41) Muslim-Friendly Gyu-Kaku Course, and the more upscale ¥6,500 (US$59.72) Muslim-Friendly Wagyu Course. Both feature a variety of vegetable and meat dishes, but neither contain, nor are prepared with, any sort of pork products/extracts or alcohol.
In keeping with halal principles, the cooking and eating utensils involved are used exclusively for the Muslim-friendly course meals, and bear a mark of certification from Islamic Center Japan.
The dishes, glasses, and cookware for the halal meal are also hand-washed separately from those used for Gyu-Kaku's non-halal meals.
Currently, the Muslim-friendly meals are available exclusively at the Akasaka branch, and require a reservation (which can be made by phone) three days in advance. Given Gyu-Kaku's international ambitions, though, we might see the option become more widespread in the future, helping to bring the joy of yakiniku to a whole new group of diners.

For more information, including the location of Gyu-Kaku's Asakusa branch, click on the full story below.