Unique Transportation in Japan Worth a Try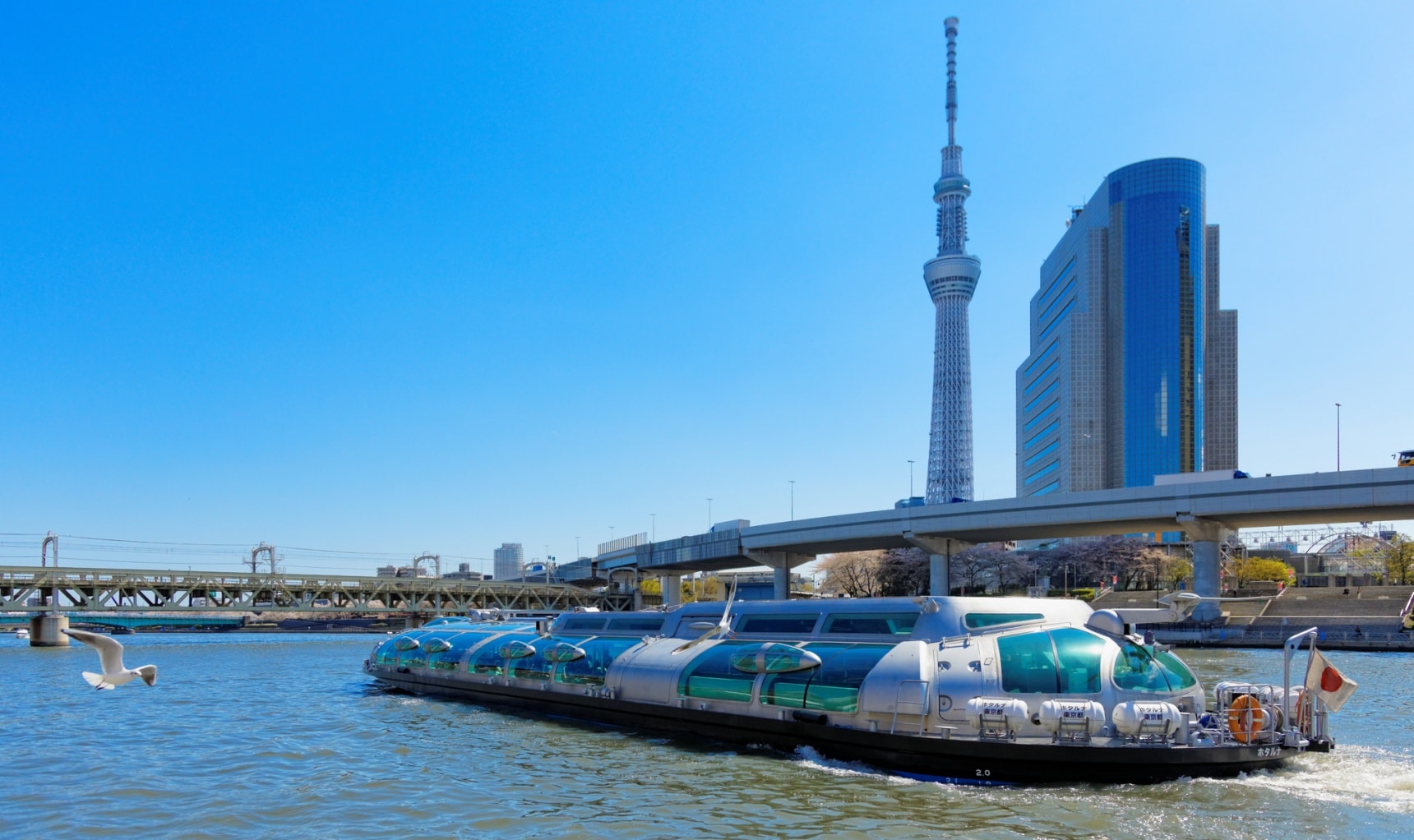 Japan is the country of old tradition and advanced innovation. One of its greatest innovations, transportation, is among the best in the world, especially for its on-time performance. But as you travel around Japan, it might be worth your while to not only move from one place to another, but also create unique experiences along the way. Let's go!
The Red Bus (Yokohama)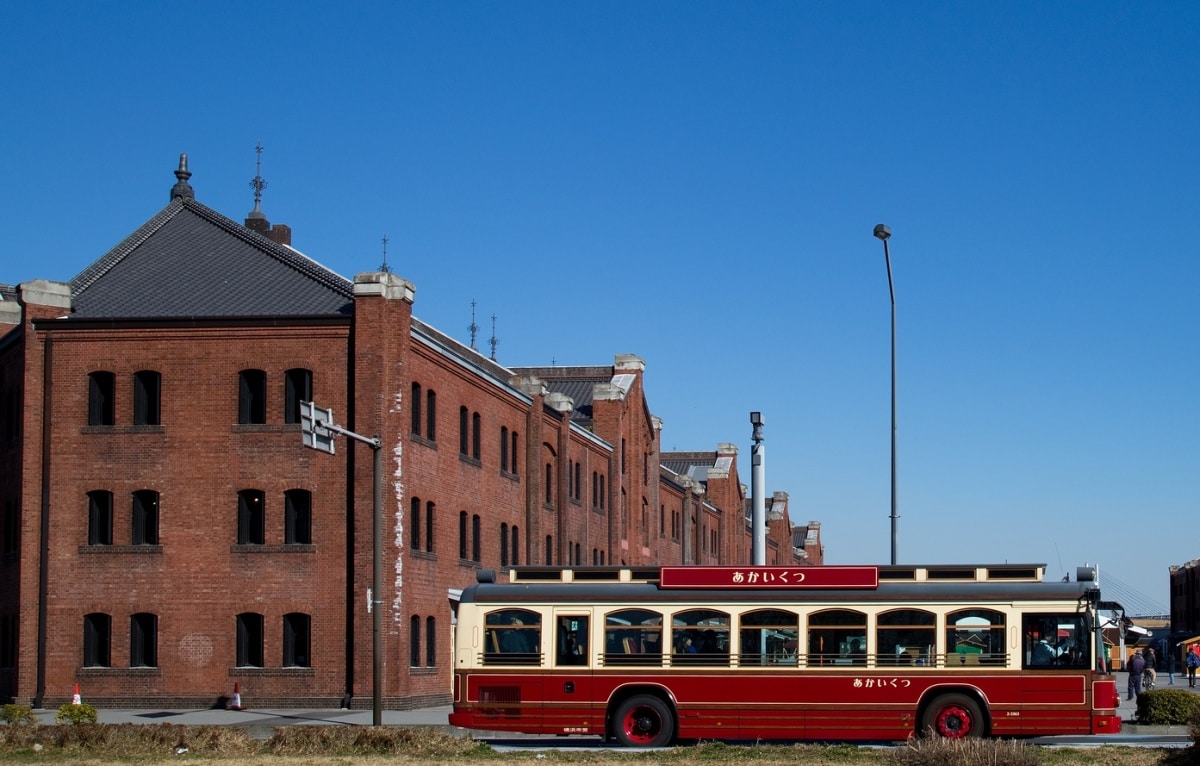 Feeling the retro vibe as you ride this bus is already an experience unto itself, but wait until the bus driver brings you down memory lane. The bus driver, equipped with some enlarged photos from the past, will talk about the places you'll pass while showing old snapshots of those locations—an effort to help you imagine the history he's talking about. Riding this bus is both a tour and a mode of transportation, so what's there to lose?

Consider taking this bus if you plan on exploring fun things to do at Cosmo World or World Porters in Sakuragicho; or, if you plan to see the great view of Yokohama from the Harbor View before shopping in Motomachi. A photo opportunity from both outside and inside the red bus making its way around Yokohama is already worth the ¥200 you'd be paying for a ride.
Rickshaw (Asakusa)
The rickshaw (called jinrickshaw in Japanese) was invented in Japan in the Meiji Period in the late 19th century. And yes, despite Japan being very modern today, some parts of the country will allow you to relive the olden times in a human-powered cart. If you are up for the almost mandatory Asakusa Temple tour in Tokyo, you will chance upon a two-wheeled wonder being pulled by a muscular Japanese man, occasionally wearing a traditional Japanese takuhatsugasa (hat). When you see one, why not give it a try! While this man-powered vehicle may not possibly take you very far, it's worth the experience anyway.

(Photo credit: Eleiza Aquino)
The Water Bus (Asakusa-Odaiba)
Also known as the Tokyo Cruise, the water bus is a good way to move around Tokyo when touring Japan. The route passes by many must-visit locations in Tokyo, including Asakusa (for its old culture and temples) and Odaiba (for the Rainbow Bridge, DiverCity, Aqua City and Venus Fort). For less than ¥1,000, this ride will steadily cruise along Sumida River, allowing you to view the side of Tokyo you can't see on a train. On your way home at night, when these buses cease operation, a good return route from Odaiba would be via the Yurikamome Monorail Line, allowing you to see Odaiba in glimmering lights. If you're lucky to be seated by the window, it's almost like a grown-up Disney wonderland experience.
Toden Arakawa Line (Western Tokyo)
Ah, Japan! Home to some of the fastest, most advanced transportation in the world, as well as some of the oldest ways to get around. If you'd like to have a glimpse of life in 1913 Japan, you should try out this train. If you're visiting Japan during sakura or fall season, the western part of Tokyo has pockets of parks and university campuses (such as Waseda University) that are worth exploring. And there's no better way to get to these places than using the Toden Arakawa Line. The beauty of this streetcar is that it has stops that link people to commonly used trains, such as the Yamanote, Keihin Tohoku, Yurakucho and the Hibiya Lines.
Bonus: SCMaglev Train
If you want to have a world record under your belt, then ride a world record holder: the SCMaglev. Japan's maglev (magnetic levitation) train has set a world record with its 603 km/h (374.68 mi/h) speed. It also, during a test ride, cruised through 1.8 kilometers (1.12 mi) in 11 seconds, which would make even a cheetah or a world champion runner run for their lives. If you think Japan's bullet trains are amazing, wait until these trains give you the ride of your life once they become open for public use.

Regular operation is estimated to begin in 2027 for service between Tokyo and Nagoya, expanding to Osaka by 2045.