'Ukiyo-e' Teach Passengers Train Etiquette
One place that's particularly well-known for its arty posters and banners is the Japanese rail system. Here, we've seen "manner posters" that ask commuters to refrain from things like eating and taking up too much room. But now there's a brand new type of manner poster on the rail network that's got everyone talking.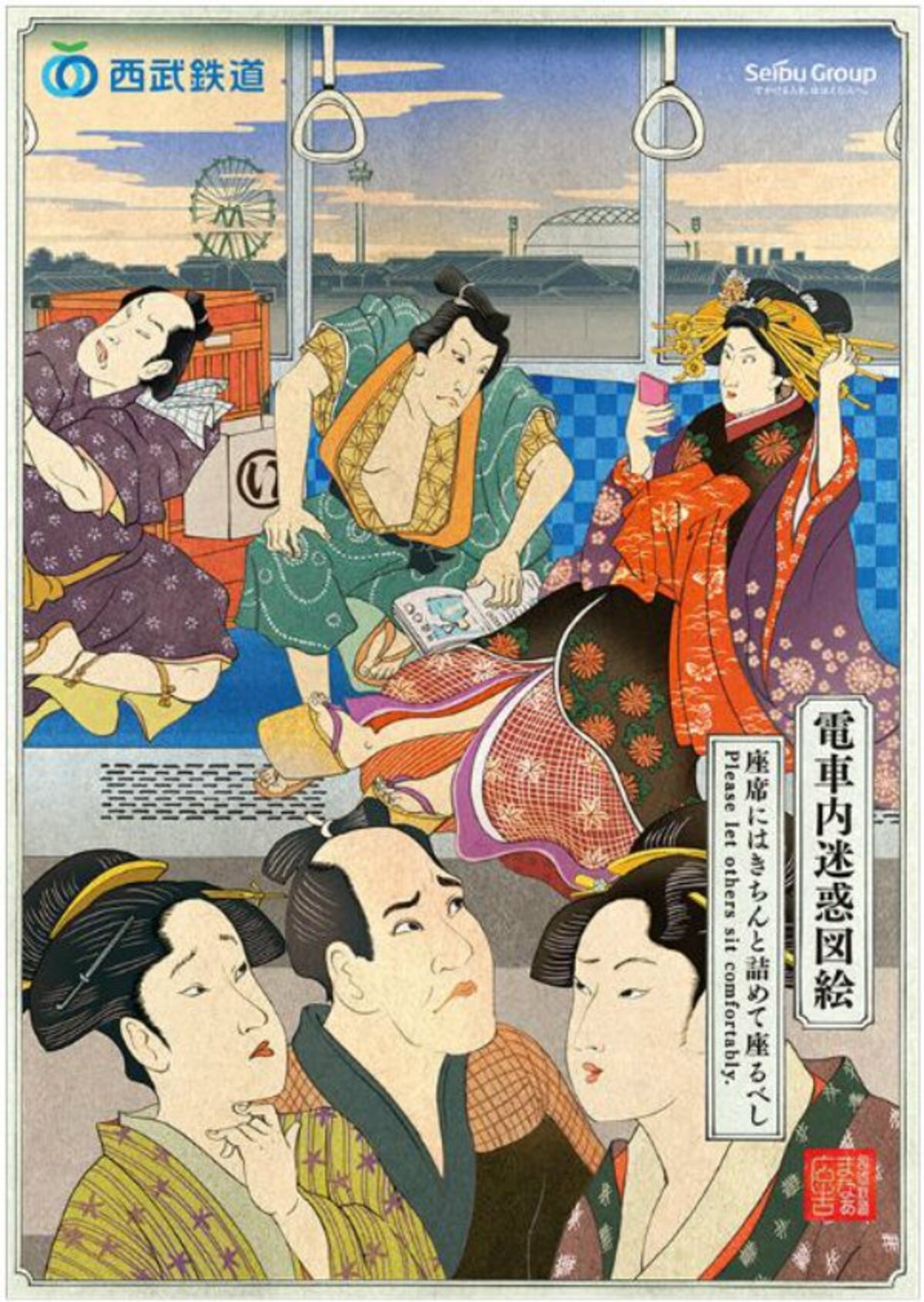 Inspired by traditional ukiyo-e woodblock prints, the new series from Seibu Railway is called "Denshanai Meiwaku-zue," a title in line with traditional ukiyo-e naming conventions, which translates to "Picture of Annoyances Inside the Train."

Pictured above is the first poster in the collection titled "Please let others sit comfortably."
The second print in the series, called "Please turn down your volume," features groups of chattering animals, harking back to the style of Kawanabe Kyosai (1831–1889), an acclaimed caricaturist known for his images of demons and animals.
The third instalment in the series is "Please do not rush onto the trains." This beautiful sakura-themed print features the star of a well-known ukiyo-e painting from 1794 called "Otani Oniji III in the Role of the Servant Edobei," which was painted by Toshusai Sharaku. The top-knotted gent with the splayed hands has now been inserted into a set of train carriage doors, with his dramatic expression making him an example of what not to do when boarding a train.

Seibu Railway has been releasing one new poster in the series seasonally, so we're looking forward to seeing more of these intriguing new designs in the future.