Secret Sakura Spots in Residential Areas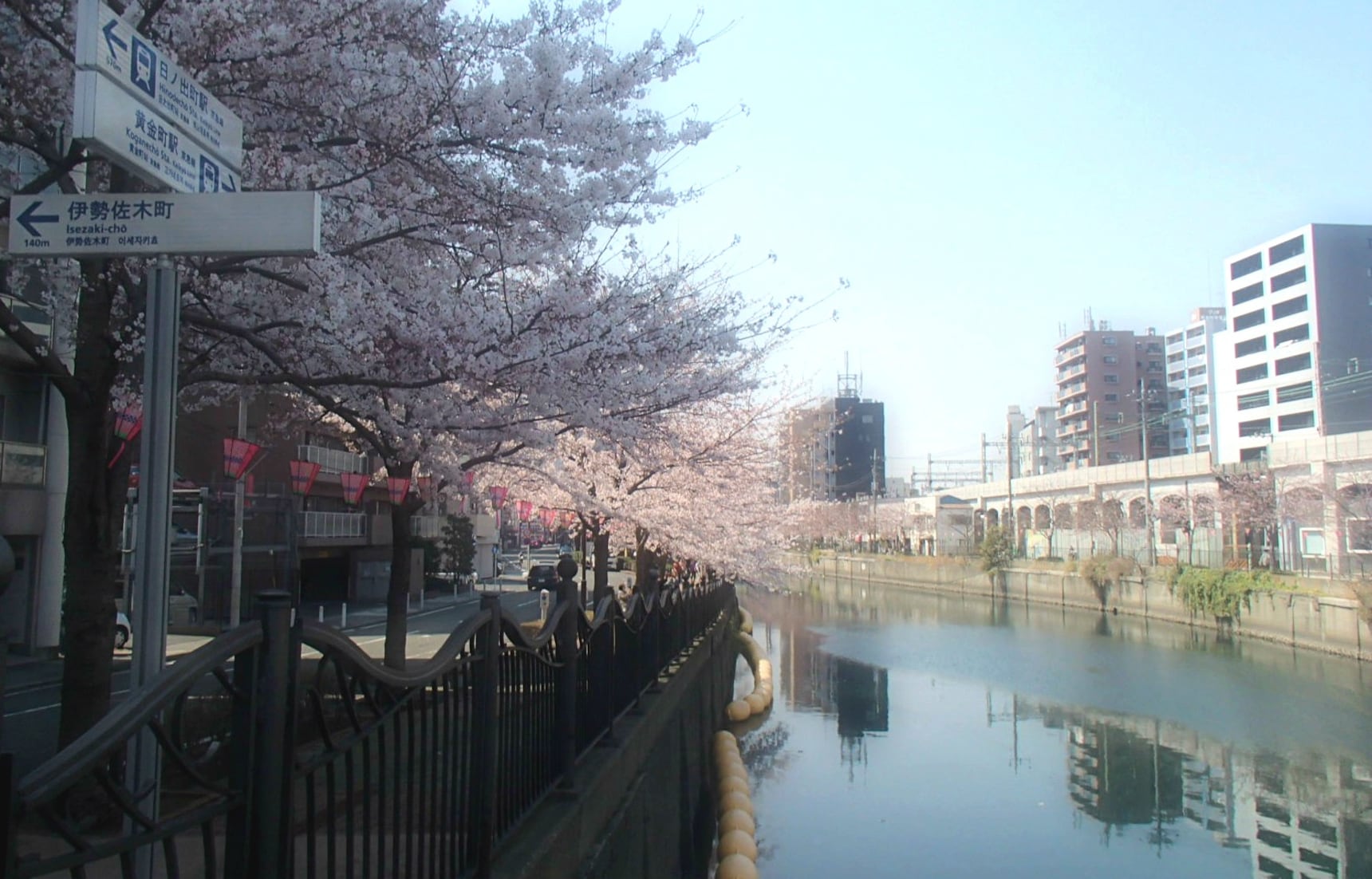 While there are designated tourist spots that are definitely abounding with sakura trees, there are a few residential areas near Tokyo that are also worth exploring. More than just the beautiful blossoms, these residential areas also have other things to do that would make the most of your time. The bonus? They are less crowded than the parks!
5. Nakameguro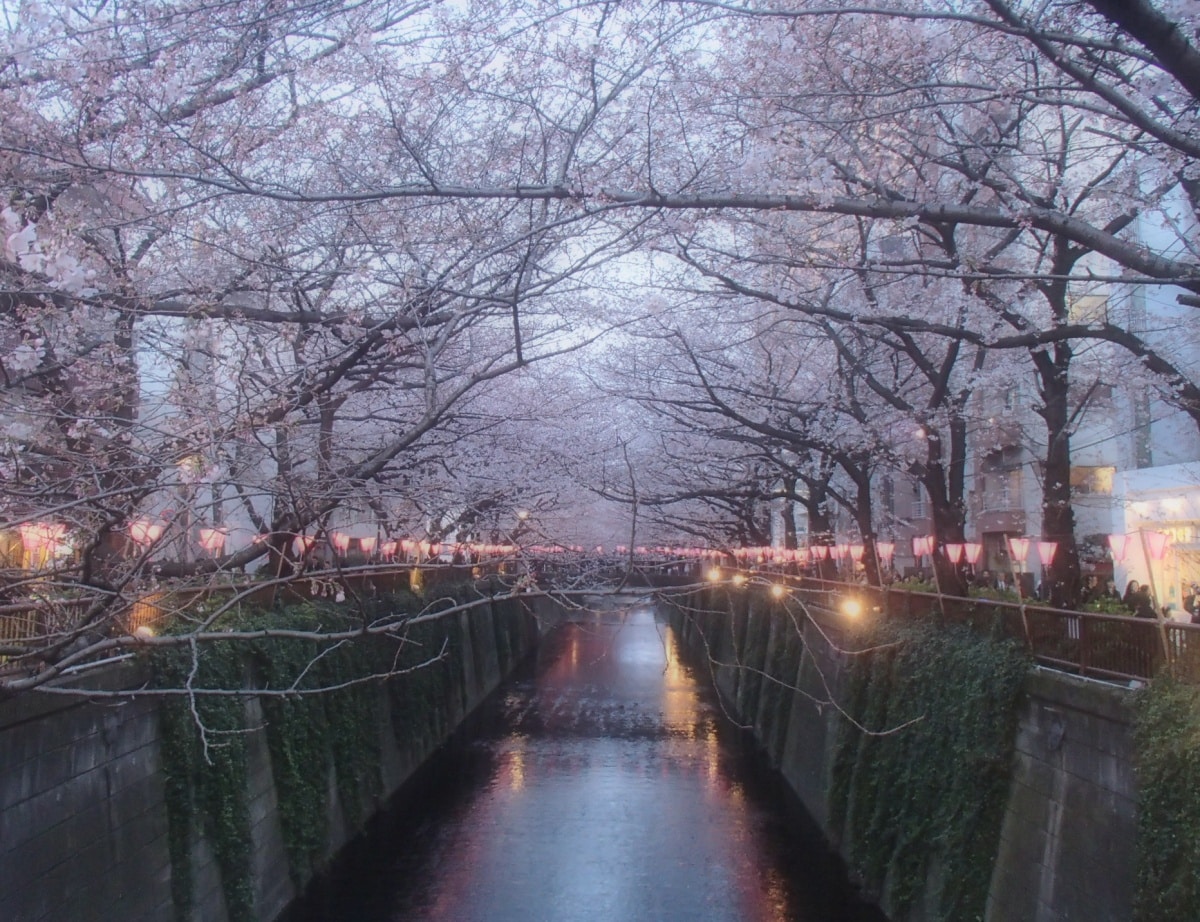 Among all the residential areas on this list, this is probably the most crowded because it's the most accessible one from Shibuya, where many tourists stay. Possibly the most photographed spot on our list, the river magnifies the reflection of the pink lights adorning the trees, making the sakura on-site even more enchanting. Food booths line the riverbanks alongside boutique restaurants and bespoke shops in the area. The newest addition to this residential area, koukashita, which are shops that sit under the Nakameguro underpass, is more than enough reason to say that Nakameguro is a must-see spot for cherry blossom viewing. Lon Cafe's white truffle French toast and Good Barbeque's pork belly are perfect stopover meals after your sakura immersion.
4. Motosumiyoshi
This is probably the least familiar on the list because it's in Kanagawa; however, it's easily accessible via a single 30-minute train ride from Shibuya Station using the Toyoku Line. The cherry trees in Motosumiyoshi are not as majestic as those in Nakameguro, but it's good enough for picture taking. A nearby park, meters away from the imposing Aeon Supermarket, is the perfect place to have a picnic to unwind or simply breathe in spring. Other things to enjoy in Motosumiyoshi are the food shops that line Bremen Street, which welcomes you as you get off the escalator from the train station. Must-tries are the seafood at Isomaru Suisan and the melon pan shop meters away from it. There are also several izakaya (Japanese pubs) and ramen shops that would be worth your time.
3. Kawaguchi
Our next stop, Kawaguchi, is in Saitama. And while Saitama has a reputation of being far from Tokyo, JR Kawaguchi Station is only 30 minutes from Shibuya Station. Saitama is worth exploring because of the many temples and shrines in the area, not to mention several riverbanks and open parks where you could have a picnic. Near the JR Kawaguchi Station, you'll never run out of food places to try. If you're looking for bargain secondhand goods, including Japanese brands like Lowry's Farm, Tsumori Chisato and Journal Standard, you can stop by Treasure Factory, which is walkable from the station.
2. Iidabashi-Ichigaya
The Iidabashi-Ichigaya area is a mixed-use area with several offices and huge residential apartments popular with expats. The beauty about this residential area is that this location is not very crowded for sakura viewing, compared to what you'll experience if you go to Shinjuku Gyoen or Ueno Park. Depending on which station exit you're coming from, there are many stopovers worth your time. Sotobori Park, which is also near the river, is one good destination.

If you have enough time to stroll, you can also walk toward the Yasukuni Shrine and catch more cherry trees, shrines and even picturesque ponds. You may even be lucky to catch a sumo match! What could be a better "Only in Japan" experience than sumo and hanami for the day, right? If you're up for more cherry trees, walk all the way to Iidabashi's Canal Cafe and enjoy a cup of coffee, or a good pizza served al fresco style, surrounded by blossoms—perfect for picture taking.
1. Koganecho
I've lived, worked or studied in all spots listed and I'd say this is my favorite. Koganecho is perhaps my number one because it's the least crowded of all places, despite the fact that cherry trees line up along a good stretch of the river. While there are "festival" days, when some booths are set up by the river, on most days only the tall residential buildings surround the trees. This hanabi spot is also a walk away from my favorite de-stressing destinations: Nogeyama Park and Isezakicho Street.

One side of Nogeyama offers a scenic view of Yokohama. I would often start my day here for a jog while watching the dogs and kids pass by. In Isezakicho, you can reduce your stress by scoring really cheap finds—if you're patient enough to shop-hop. Eco Market is a good place to get good stuff. If not shopping, there are food establishments that would make your tummy happy. Anrakutei is good stopover for cheap and delicious yakiniku barbecue; Margaret Tart for cheese and egg tart; Mameya for coffee around the world, and Heiroku Sushi for a sushi-go-round experience. Koganecho is in Yokohama, but it only takes a 40-minute train ride from Shibuya to this side of town.