Italian Knows Enough Noh to Teach in Kyoto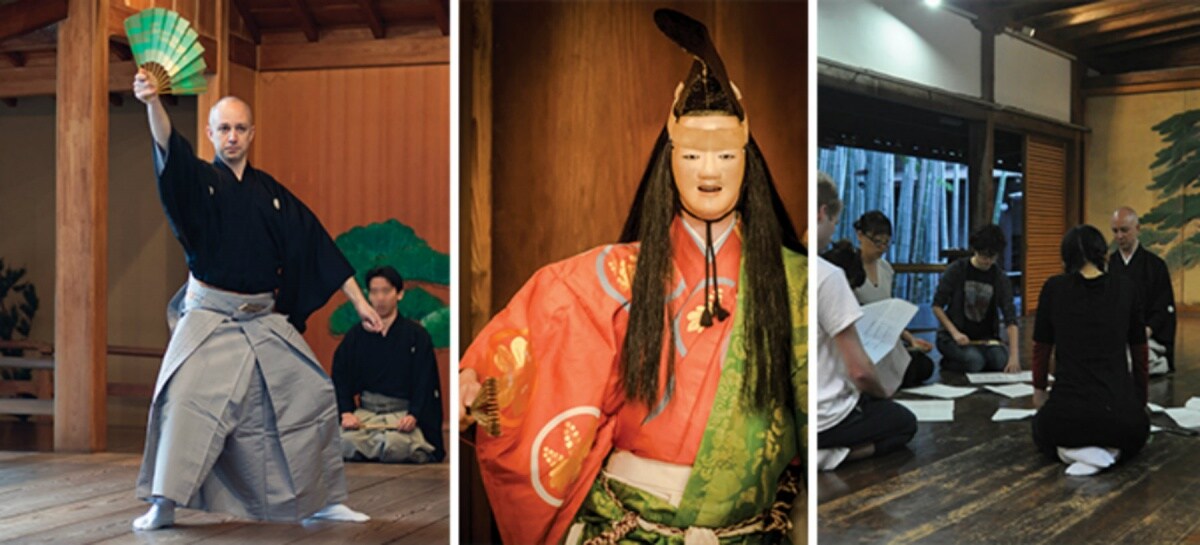 Half a dozen young people of varying nationalities kneel on the well-worn wooden stage at Impact Hub Kyoto. A faded painting of a Japanese pine—an essential motif of Noh theater—serves as a backdrop.

Noh scholar Diego Pellecchia sits in the center of the semicircle, resplendent in full black-and-silver kimono, shaved head evoking the visage of a monk—which is appropriate given Noh's deep connection to Buddhism and ritual. He raises his voice in a deep, resonant chant, modeling the verses for the enthusiasts grouped around him.