The Mesmerizing Art of Coin Stacking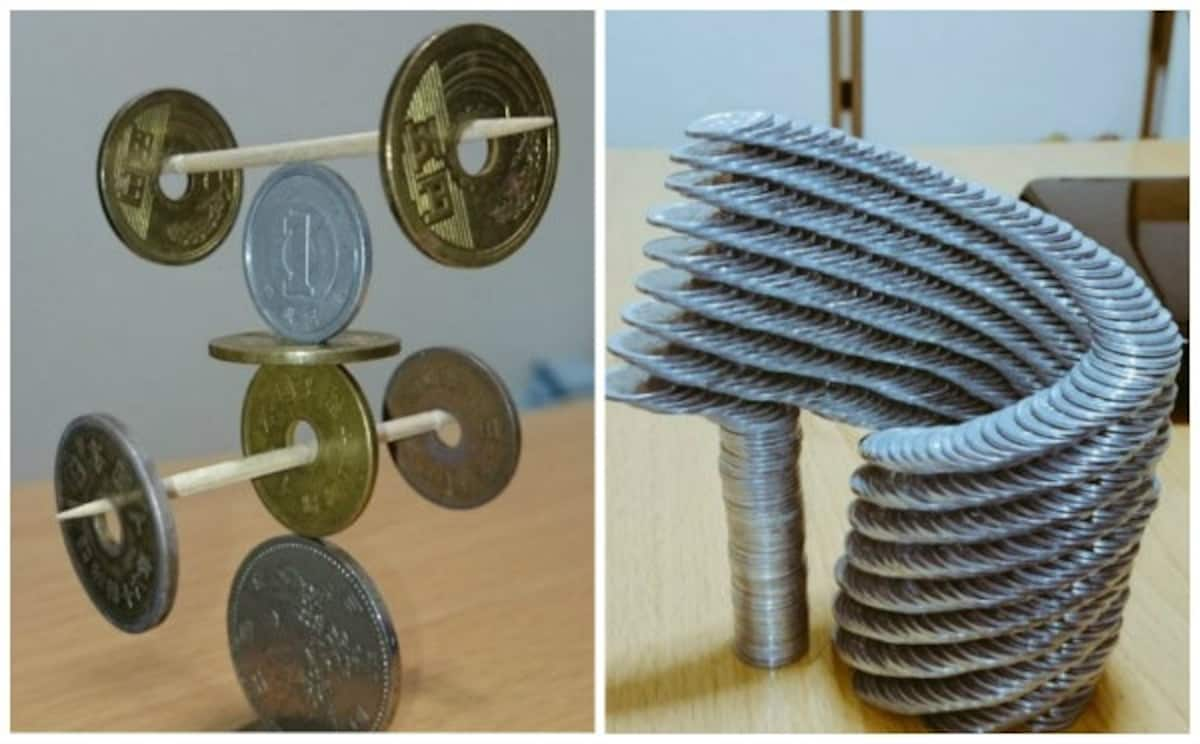 Japanese Twitter user, @thumb_tani has recently been showing off some creative ways of keeping your coins outside your wallet.
The extreme variations in size and weight between yen coins of different values, plus the fact that the ¥5 and ¥50 pieces have holes in their centers, give @thumb_tani plenty of options to work with when balancing and positioning the components of his creations.
@thumb_tani doesn't strictly confine himself to the media of legal tender, though. When he's looking to mix things up, he'll also employ non-coinage elements in his work, including spoons, pens, and marbles.

There's no question that @thumb_tani is extremely talented at what he does and if you want to check out more of his awesome photos you can visit his Twitter page.