Dean & DeLuca Bread, Ranked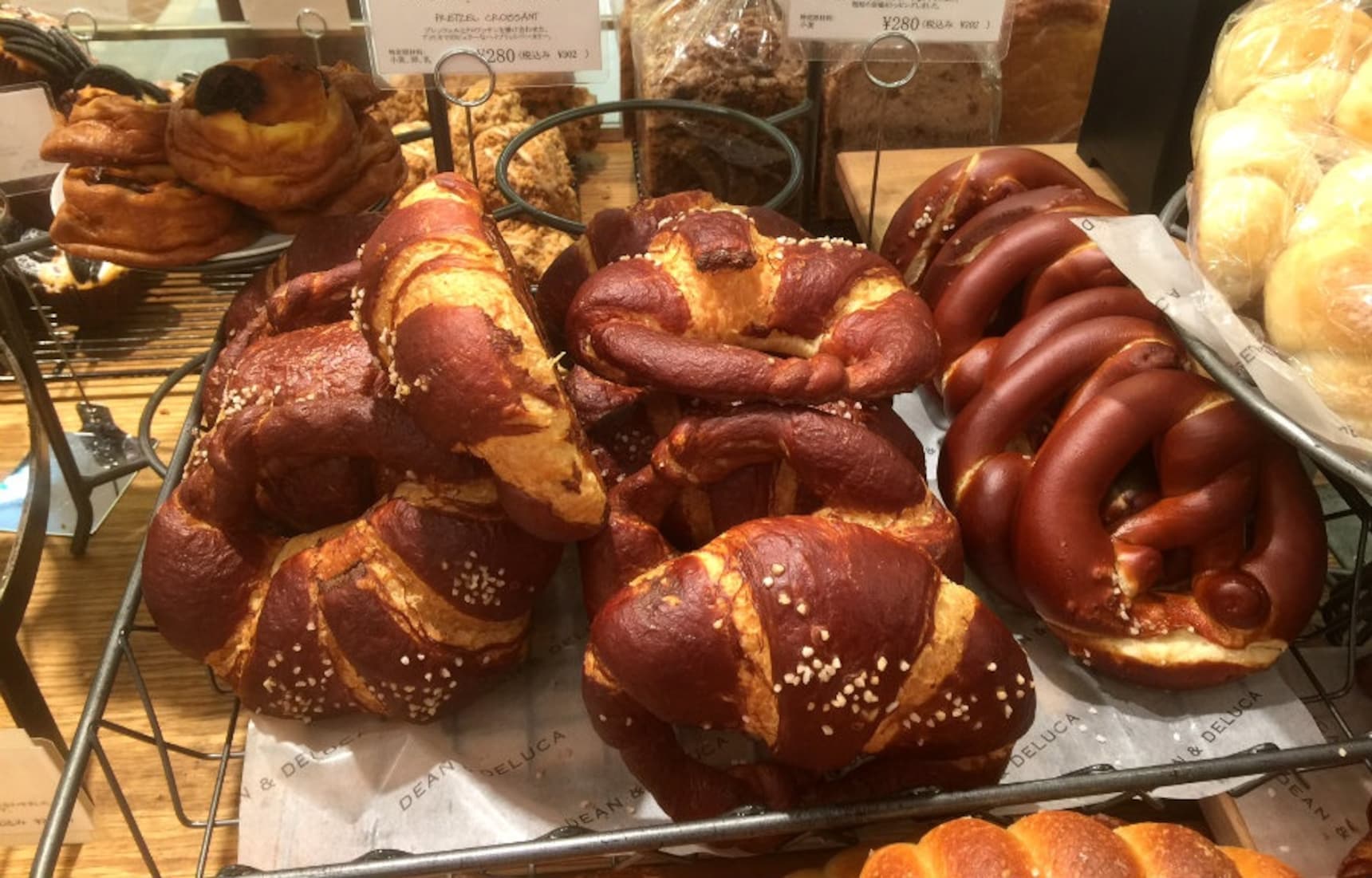 New York's upscale Dean & DeLuca grocery chain expanded to Japan in 2003, where its shops take the form of "markets" or cafés, depending on the location. Today you can find branches in trendy parts of Tokyo, Yokohama, Nagoya, Osaka and Fukuoka. And while the market-section fare is fine (if pricey), the real appeal here is the bread—but what to buy?
8. Caramel Apple Bread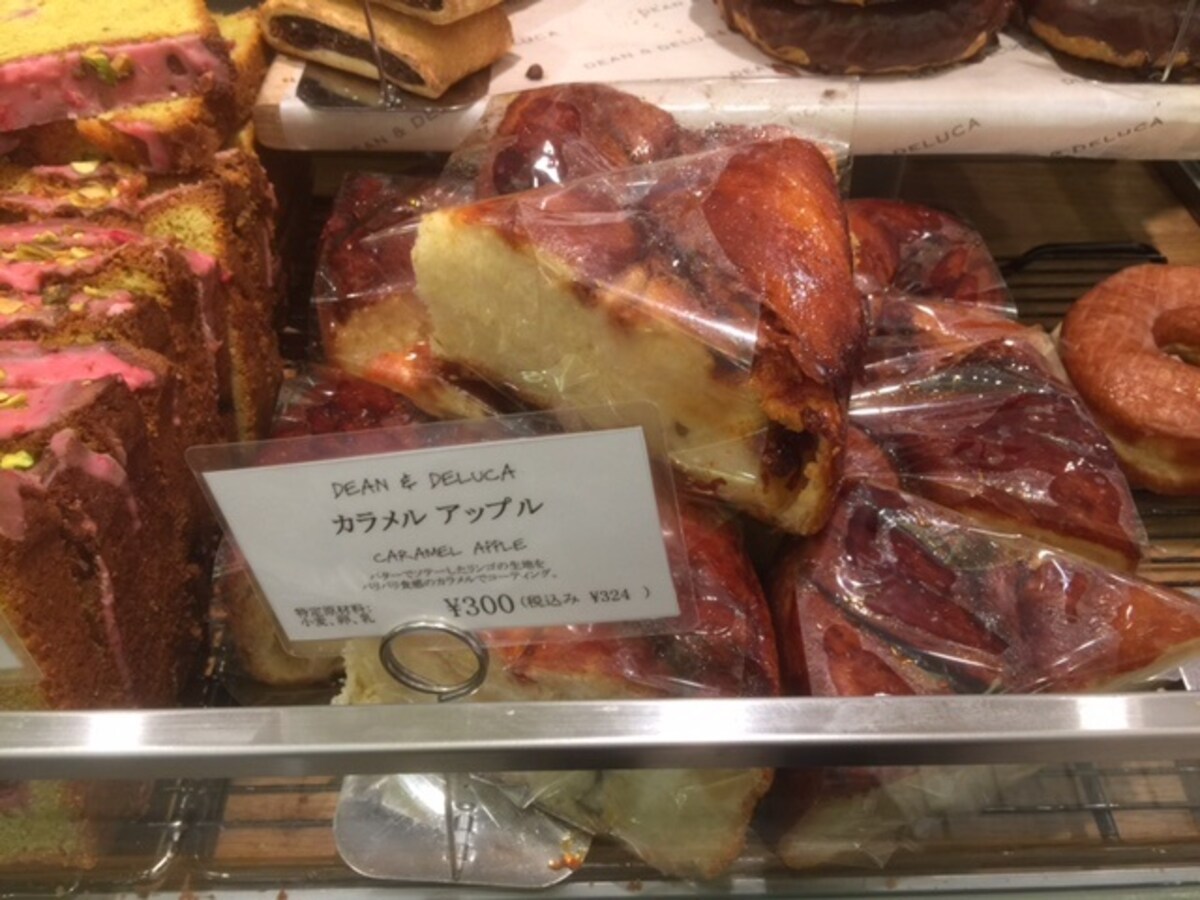 This looks fantastic and has an appealing heft, and the price point isn't too bad for a Dean & DeLuca confection. But the apples are the only moisture in what's otherwise just a plain, dry hunk of sweetened bread. The caramel coating is great, but mostly concentrated on the back part of the crust, and there isn't a lot of it to go around.
7. Pecan Sticky Buns
Another feast for the eyes, the caramelized pecans and maple sauce are a delight—as long as you watch your fillings! But the bun itself is just another plain old sweet bun, so once you're done with the crunchy bits, the rest is little more than a mechanical chewing exercise.
6. Cinnamon Rolls
Dean & DeLuca's cinnamon rolls aren't all that different from the standard panya-san (bread shop) offering: there's a massive blast of frosting, but they aren't quite as moist or cinnamon-y as you might hope. They'll do when you want to indulge, though!
5. Apple Sour Cream Cake
Now we're getting into properly satisfying territory. These big, heavy hunks of cake are as juicy and sweet-tart as you'd expect. They're basically farmers market cake: no surprises, but nothing left wanting.
4. Pretzels
It's hard to find pretzels in Japan. Dean & DeLuca's offerings aren't at all bad, with some nice big chunks of salt baked into the exterior. However, you might find yourself wishing they put a pat of melted butter inside like they do at Toho Cinemas just for a touch of moisture.
3. Banana Crumble Pound Cake
If only this cake were a little cheaper—but oh, the taste! Cinnamon sprinkled on a cruchy, cookie-like top with a moist, chewy interior—once you start, you can't stop. The pistachio raspberry pound cake on the right isn't a bad choice, either: it's not as sweet, with more of a corn bread texture, with sugar coming in bursts from the raspberries inside and the candy coating on top. If you have to choose, though, the banana crumble pound cake more than justifies the ¥20 difference.
2. Raspberry Ricotta Muffins
Don't be distracted by those Oreo muffins (technically "Crash Chocolate Muffins") on the left. They're decadent, but not as amazing as they look, and cookie chunks can make for an oddly spiky muffin experience (you basically just have to take them out and eat the muffin separately to avoid mouth lacerations). The orange custard muffins on the right are essentially standard muffins with orange slices on top and a dollop of custard in the middle—good, but not outstanding. The clear winners here are the raspberry ricotta muffins: moist and scrumptious from top to bottom, they're very much the way to go! And how often do you see raspberries in Japan?
1. Pretzel Croissants
These. And once again—these. These pretzel croissants have us charging to Dean & DeLuca on the way home just to buy them for breakfast the next day... only they never seem to survive to see morning. Salty and oh-so-buttery inside, they are deadly addictive. Whatever else you buy, make sure your bag includes at least one of these.