Living in Nara: 8 Surprising Facts
It's easy to forget that Japan isn't one giant monolith, and the various prefectures can be wildly different—so much so that moving to a new prefecture can bring plenty of surprises even to those born and raised in Japan! One of RocketNew24's writers, Masami, shares some of the things that surprised her after moving to Japan's old capital.
1. Oh Deer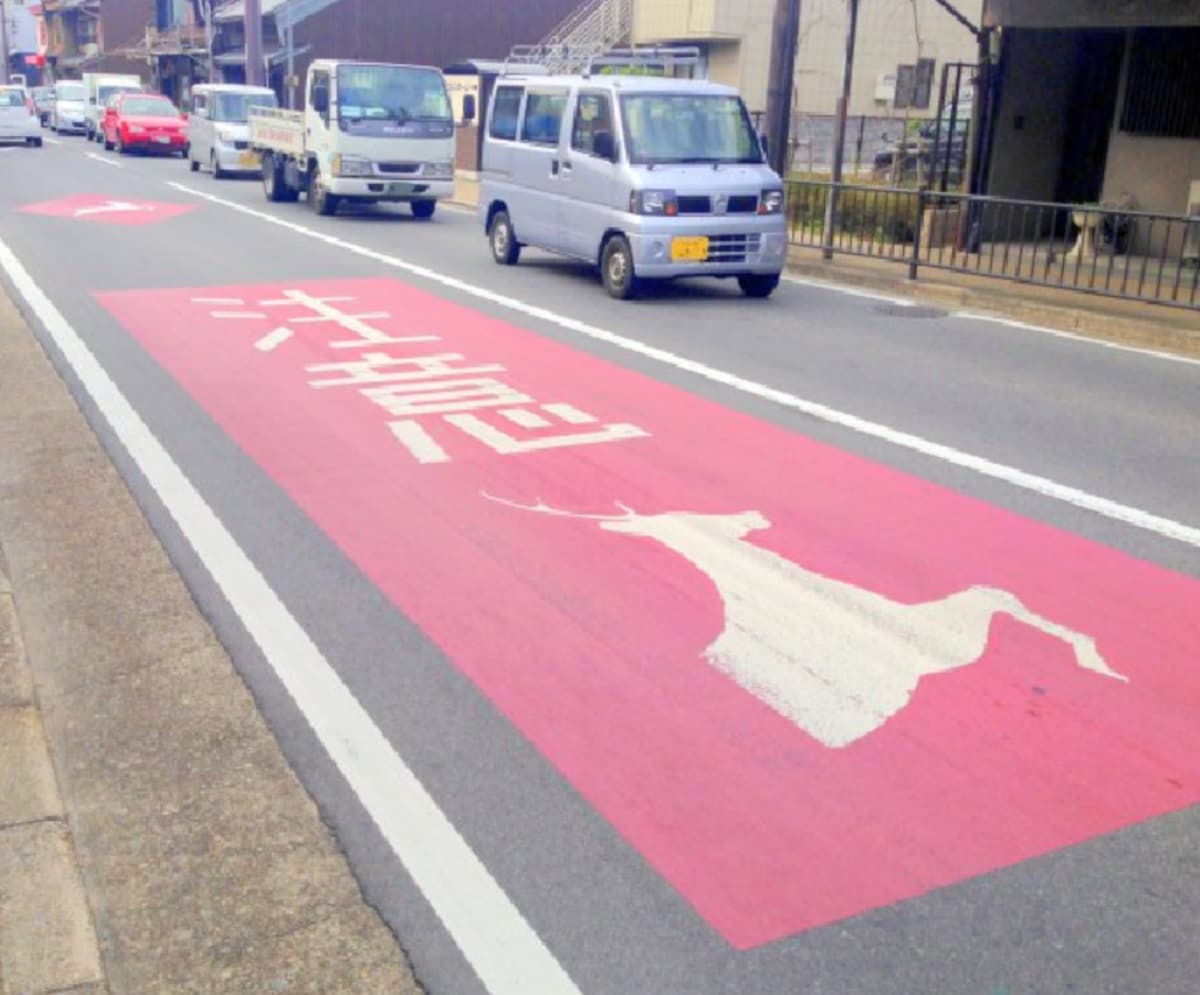 The first thing Masami found surprising about Nara was the number of car accidents caused by deer. Of course, deer and car accidents are nearly synonymous in many parts of the world, but they're not something most people in Japan worry about. In Nara, however, there are about 150 such accidents every year. In fact, it's serious enough that in 2013, the prefecture established "deer zones," warnings (like in the photo above) to help drivers identify places where accidents involving deer were common.
2. Friendly Competition
The second surprise Masami mentioned was a sort of rivalry between Nara and Kyoto. To be more accurate, she got the feeling that folks from Nara seem to think their prefecture is better than its northern neighbor! Curiously, Masami—who's also lived in Kyoto—says that people from Japan's classical capital never even think to compare their prefecture to Nara.

Even so, the people of Nara, which was the location of the capital even before Kyoto, feel their older history is even richer than Kyoto's. She mentions that they're always trying to find ways to trumpet the area's charms to people in their own "Nara" way.
3. I Love You, But …
But as great as Nara's citizens might think their prefecture is, this next surprising aspect should probably put a damper on their enthusiasm. It seems that, according to the 2010 census, nearly 50 percent of the prefecture's residents worked outside of Nara! The numbers may have changed in the last five years, but considering how close Nara City is to Osaka and Kyoto by train, this actually makes a lot of sense.

And speaking of work …
4. Just in Time for the Early-Bird Menu …
Another surprising aspect of Nara for Masami was how early all the stores seem to close. While people from Nara are probably used to this by now, many Japanese folks raised outside the prefecture expect everything to be open late—or at least past 5 p.m., which is when much of Nara seems to close down. Now, it's certainly true that there are plenty of restaurants and bars open until midnight, but since Nara's big industry is tourism, many of the shops targeting visitors close relatively early (this is apparently because a deer after dark is basically a set of glowing eyes with horns, which just creeps people out). So if you walk down a shopping street after 6 p.m., you can expect to see lots of closed shutters—something that's unheard of in cities like Tokyo and Osaka.
5. The Old Town
And going along with the work-related surprises above, another thing that stands out is the seeming lack of young people. Of course, there are still young people in the prefecture, including college students, but most younger people move away for work and, aside from sightseeing spots, there's not much to draw them back.
6. Love & Shopping
So where do the young folks who are still in Nara go for fun or dates? Well, that was the next surprise for Masami—it turns out they go to Aeon Malls! Of course, Nara's older residents happily head out to see the prefecture's lovely historic temples, museums and landmarks, but for the younger people seeking more modern forms of entertainment, you can find them at Aeon Malls. There are plenty of these malls sprinkled around Nara Prefecture, and they offer plenty of fun, we suppose, but it seems like kind of a waste when there's so much more to see!
7. Outside the Bowl
The center of Nara, including the area of Nara City, looks a bit like a bowl, as it's almost entirely surrounded by mountains. This means that to get to Osaka from Nara, you basically have to go through a massive tunnel—and, as Masami notes, when you come out the other side, the landscape seems completely different!

Going through tunnels isn't exactly a surprise, but the mountains between Osaka and Nara make it feel as if there's a wall between the two prefectures, and the surprise is in how clean the separation is. For example, when going from Tokyo to Kanagawa, most people don't really notice the exact moment they've passed over the boundary—but it's hard not to notice a giant tunnel!
8. A Few Wrinkles?
The final surprise that Masami had was Nara's approach to its long history. The prefecture was the home of one of Japan's earlier capitals, Heijokyo, right before the seat of power was moved to Kyoto. In fact, Heijokyo became the capital in 710 and the prefecture celebrated its 1,300th birthday by rebuilding the imperial palace. The 1,300th anniversary also saw the introduction of a new mascot character for the prefecture: Sento-kun (pictured above).

But despite all this, it seems that tourism is declining, and even though Sento-kun just isn't that popular, the prefecture keeps bringing the mascot out for events. Masami's told us she felt the prefecture needs to look forward and focus on taking the next step.

While it may seem like Masami isn't a fan of her current home, she wants to be sure that everyone knows Nara is a wonderful place! According to our writer, the prefecture has a beautiful, distinct feel to it that you can't find anywhere else. If you plan on doing any sightseeing in Japan, you should definitely add Nara to you list of destinations! Just expect to find some new surprises along the way.