A Cheaper Way to Get to Narita Airport
Like many international airports, Narita is not exactly on the doorstep of a major destination city, and travelers headed for Tokyo will usually make the 60-kilometer (36-mile) journey to the metropolis via the Narita Express, a high-speed rail service with a single-trip fare of ¥3,020 (US$25.34). But you could make the trip paying ⅓ of the cost!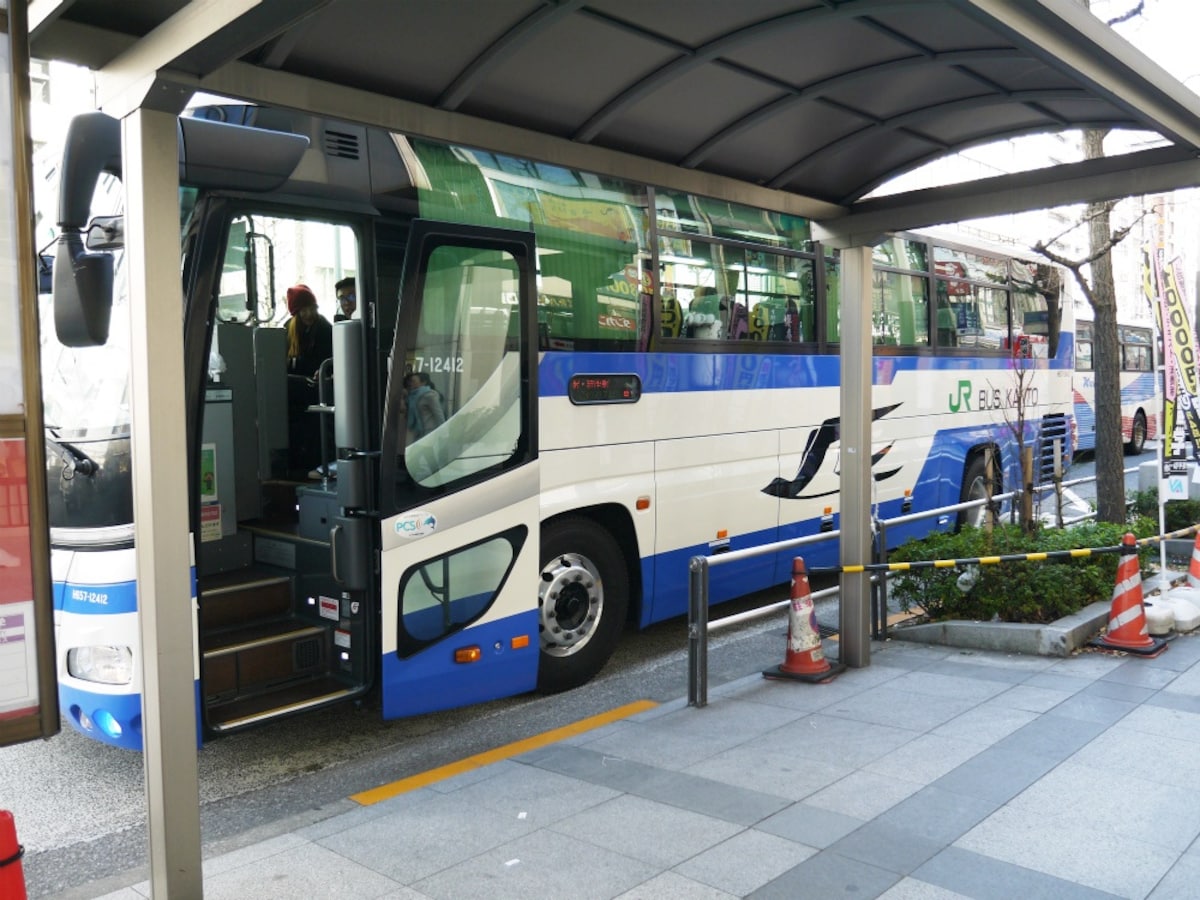 What's perhaps lesser known is there are two budget bus services that take you from Narita Airport to Tokyo Station for as little as ¥900. Tokyo Shuttle and The Access Narita seem to offer similar airport shuttle services, but which is the better option?  And can they match the Narita Express in comfort and convenience? Let's have a look at the vital statistics for each service.
1. Fares & Times
Tokyo Shuttle: Reserved seats for all services cost ¥900 ($7.55) and can be booked online in English. The walk-up fare is ¥1,000, or ¥2,000 on early morning services (before 5 a.m.).

The Access Narita: Tickets cost a flat rate of ¥1,000 ($8.38); you can also book online, but the website is in Japanese only.

Both services run approximately every 15-20 minutes (except services before 5 a.m. which are less frequent), with journey times of 60 to 80 minutes. By comparison, the Narita Express leaves every 30 minutes, with a journey time of just 53 minutes, although it doesn't run as early in the morning as these buses.
2. Routes
Tokyo Shuttle operates between Narita Airport and locations in Tokyo: Ginza Station, Tokyo Station, Shinonome Shako, and the Oedo Onsen Monogatari in Odaiba.

The Access Narita, meanwhile, runs between the airport, Ginza, and Tokyo Station, and also runs a service between Tokyo and the major hotels at Narita airport. So if you're staying near Narita Airport before flying home, The Access Narita is a good bet.
3. Location of Tokyo Bus Stop
When heading to the airport, you'll need to be able to find the bus stop. Tokyo Shuttle's stand is a little way away from Tokyo Station, and you might have difficulty finding it because it's so hidden. The Access Narita, however, was close to the station exit and easy to find.

Tokyo Shuttle buses, operated by Keisei, are easily identifiable, unlike The Access Narita which is operated by different bus companies depending on the time of day.
4. Onboard Facilities
Tokyo Shuttle's buses have electrical sockets and Wi-Fi which could be very handy if you've just arrived in the country (don't forget your adapter!). The Access Narita, on the other hand, has more legroom and an onboard toilet.
We think this contest is almost a tie, but we felt that the extra leg-room and restroom made The Access Narita the winner in our book. We also have a bit of advice for new riders:

When you ride the bus from Tokyo to the airport, an official might come on-board and check tickets and ID. So keep your ticket and passport accessible, not buried in the bottom of your bag under all those souvenirs.

If you don't make a reservation, it's possible the bus will be full and you might have to wait for the next one. So we recommend either booking in advance online, or leaving a little extra time to get to the airport on your return journey.