A Beautiful Blend of Japanese Artistry
Kiri-e is the Japanese art of hand-cutting paper into intricate designs. Kirigami, on the other hand, involves cutting and folding paper to create a 3-D image that pops right off the page. But one talented Japanese artist has combined these two traditional art forms, creating gorgeous folded paper cranes.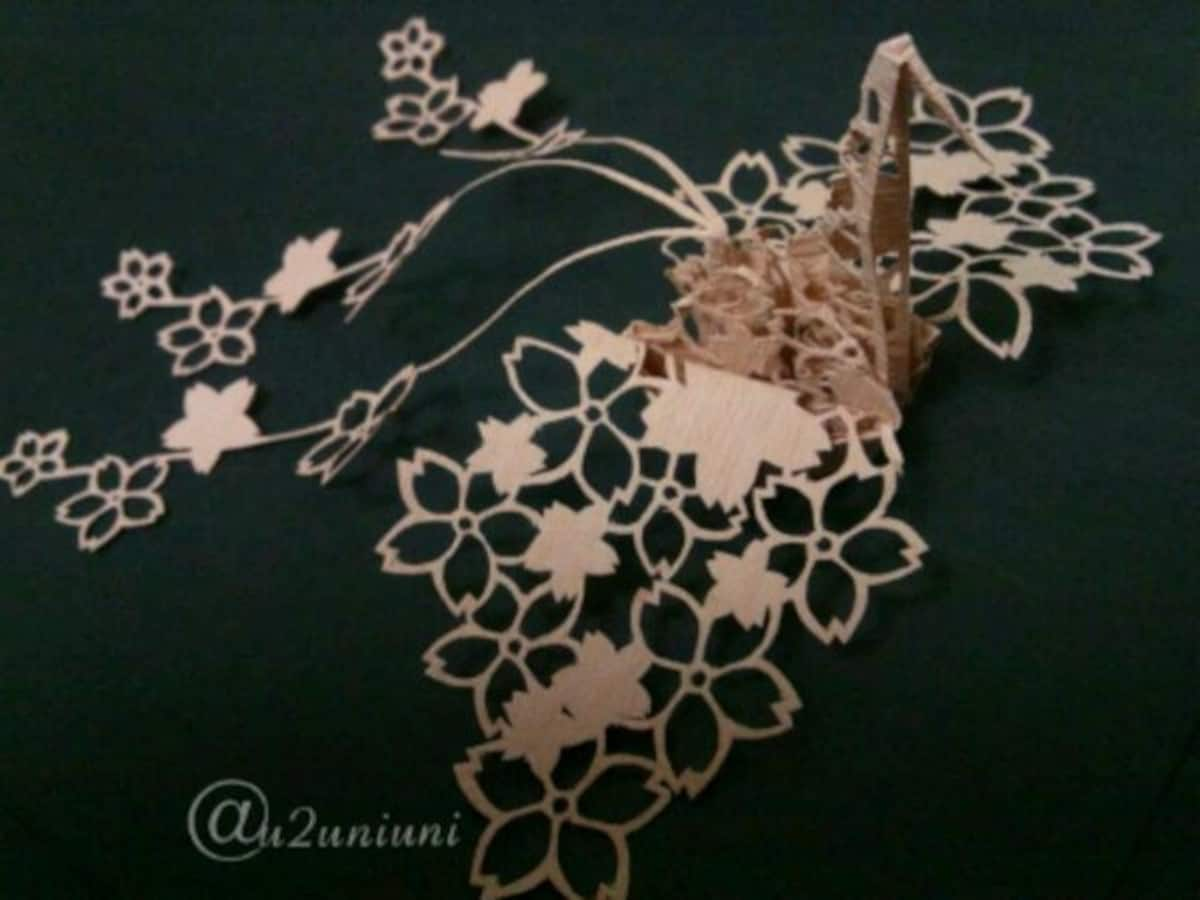 Going by the name Uni (Japanese for sea urchin) on her Twitter, this steady handed artist shows an amazing amount of skill as she's able to fold, cut and bend paper into a delicately designed paper crane.
She's also amazingly able to replicate the same technique and style in miniature form, shrinking her designs down to the size of a ¥1 coin (22 millimeters [0.87 inches]).
Uni has also created stained glass paper cranes. The way the light passes through each hand-cut panel is simply gorgeous!
Of course, Uni makes traditional kiri-e creations as well. Above is a beautiful flower cut from a single piece of paper.

We're sure by now you can't get enough of Uni's beautiful artwork. So hop on over to her pixiv site for more of her kiri-e and kirigami paper cranes!