Absorb Energy from Dragon Ball Lattes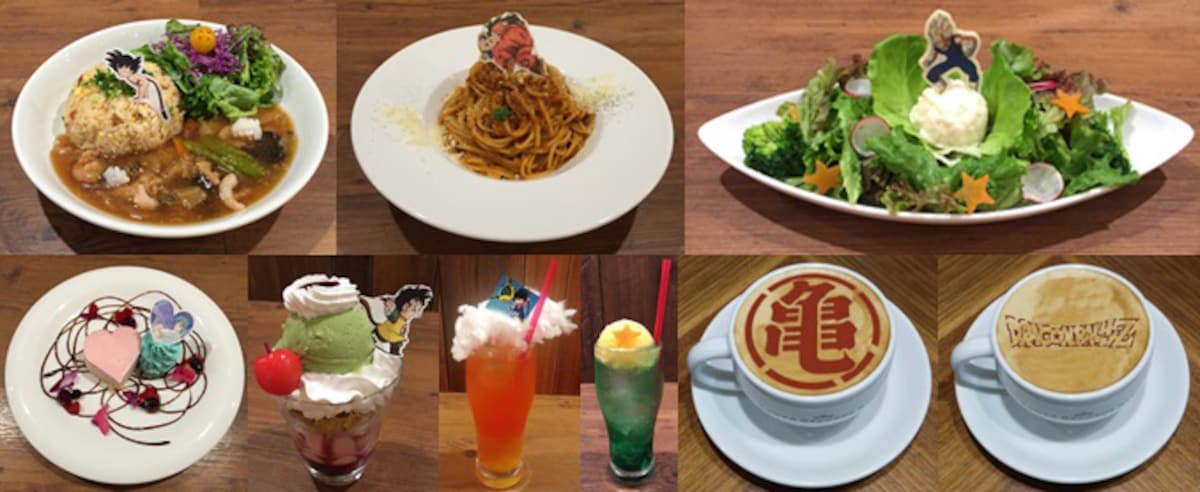 In collaboration with Tower Records, three branches of Tower Records Café will be serving food and drinks inspired by creator Akira Toriyama's martial arts epic and the interiors will be decorated with art from the series.

At the Dragon Ball Cafés in Tokyo's Shibuya and Osaka' Umeda neighborhoods, the fare will include Vegeta Salad, Yamcha Spaghetti, and Bulma's "I'll Give You Romantic" Cake, all featuring character artwork. On the drink menu, you'll find beverages based on Goku's Flying Nimbus cloud and the mystic Dragon Balls themselves, plus latte art coffee featuring Master Roshi's insignia and the Dragon Ball logo.
Tokyo's second Dragon Ball Café, located on the swanky avenue of Omotesando in the Harajuku neighborhood, has a separate lineup of food and drink, such as Goku's Finishing Technique Kaio-ken Red Curry, Majin Buu's Turn You Into Candy Sweets Plate, Flying Nimbus Pancake and Piccolo's Ma Junior Soda.
As is quickly becoming the standard at otaku-centric themed cafés in Japan, customers will also receive special coasters, while supplies last.
And, of course, there'll be plenty of limited edition merchandise on sale, such as towels, bags, and T-shirts.

The Dragon Ball Café, like most eateries of its ilk, will only be around for a limited time. The Omotesando and Umeda branches open November 1, while the Shibuya restaurant starts operations on November 8, and the Dragon Ball festivities wrap up at each on November 30, 2016.

For more information including the stores' location and their respective websites, click on the full story from RocketNews24!