New Masks Make Dragon Ball E-Z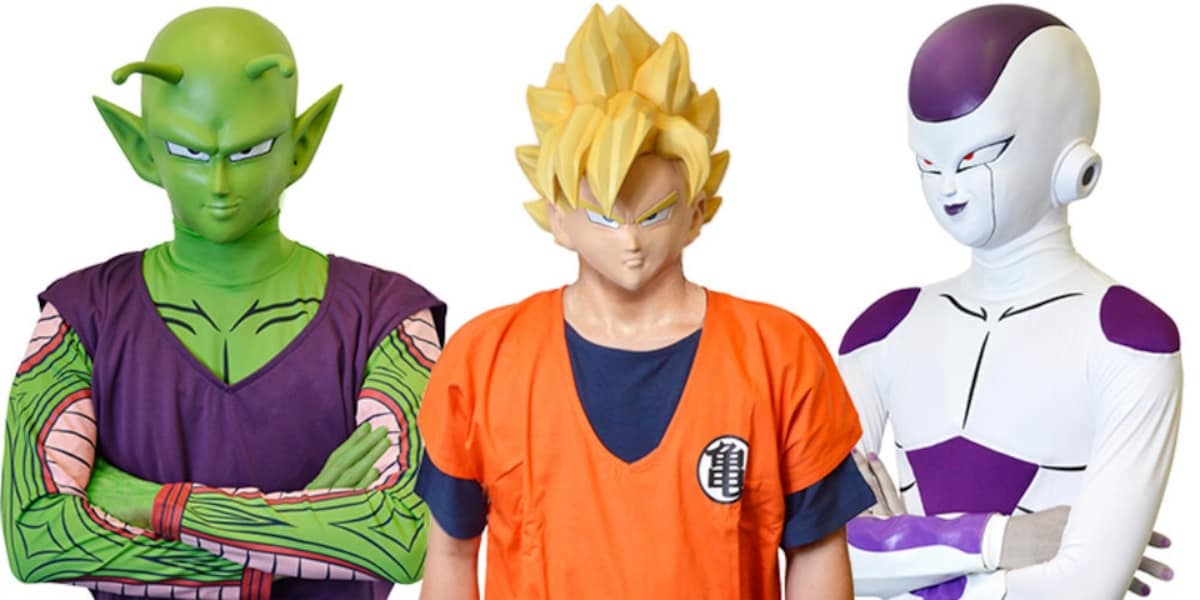 It just got easier than ever to cosplay as some of your favorite Dragon Ball Z characters thanks to some new life-like masks that will help turn you into Goku, Piccolo, or Frieza.

Sometimes making the costume is the easy part of a cosplay, and the hard part is getting the face and hair just right to make you look like the character you're dressing up as. Especially the hair, as everyone knows all the anime characters ever created have signed a contract with gravity that allows their hairstyles to defy it. They probably have to serve Dr. Gravity later on when he attempts to take over the world …

Now you don't have to worry about that because online retailer Gee! Store has masks of Super Saiyan Goku, Piccolo and Frieza (in his final form), making it possible to emulate your favorite character without the sticky hair spray and mounds of makeup.

For those who aren't handy with a sewing machine, fear not, as Gee! Store also has great-looking costumes for the three characters. They are being sold for ¥10,584 each and go perfectly with the masks.