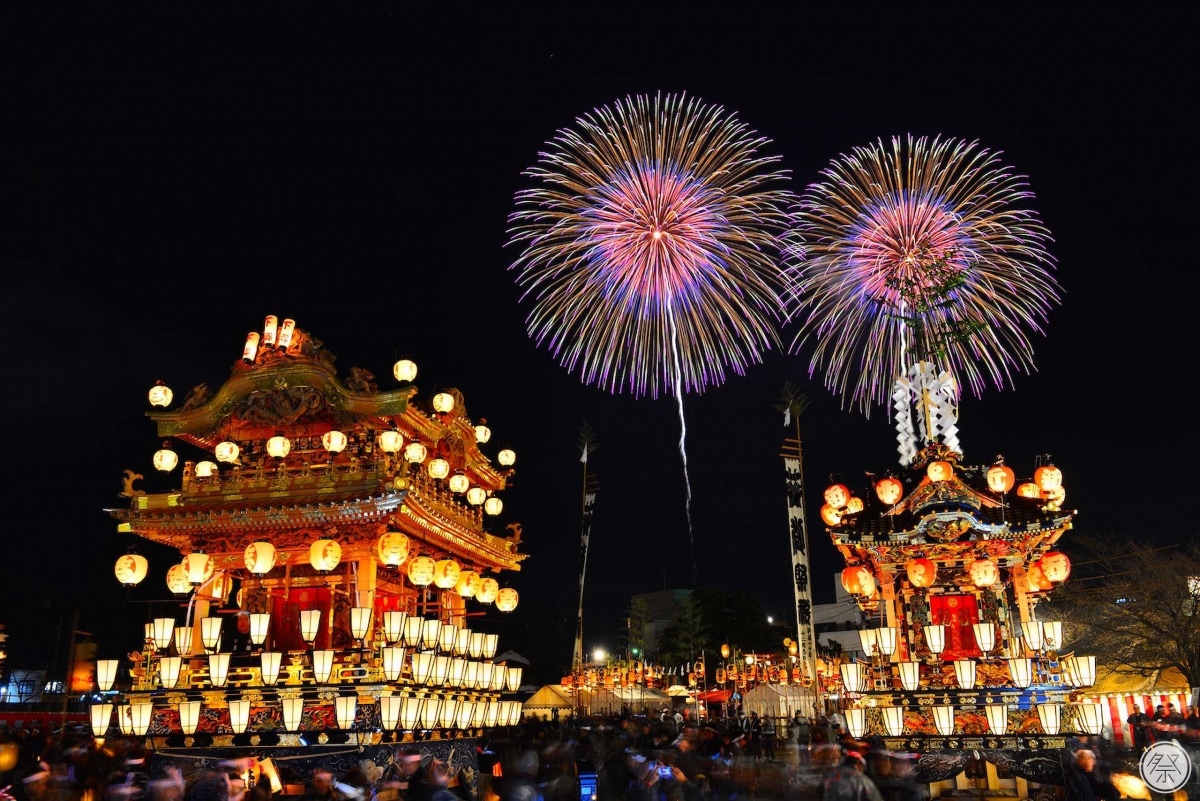 The highlights of the Chichibu Yomatsuri (Chichibu Night Festival) are the floats and the fireworks. The six floats, representing each neighborhood of the city, include intricate carvings and are decorated in gorgeous embroidery with gold threads, and can weigh up to 20 tons.

There are over 150 to 200 men per float who help navigate while creating the accompanying Hayashi music. The festival reaches its climax when the procession approaches the Dangozaka hill by Chichibu Park. The men run up the 25-degree hill pushing and pulling the massive float as winter fireworks explode overhead. Roughly 7,000 blasts add the perfect touch to this amazing sight. There are many other dances and performances held on the floats for the festivalgoers' enjoyment.

The Chichibu Yomatsuri is Chichibu Shrine's largest annual event, and has developed in this local area along side the textile and cloth market called Kinunotakamachi. Now after 300 years of history, this festival has become one of the three major float festivals of Japan.