A Clever New Way to Display Your Figurines
In Japan, where apartments and houses are small, fans of figure-collecting have to get creative when it comes to finding a place for their beloved animated characters. This idea, from Twitter user @bafiwo, has received a lot of attention for its cost effectiveness and compact maneuverability.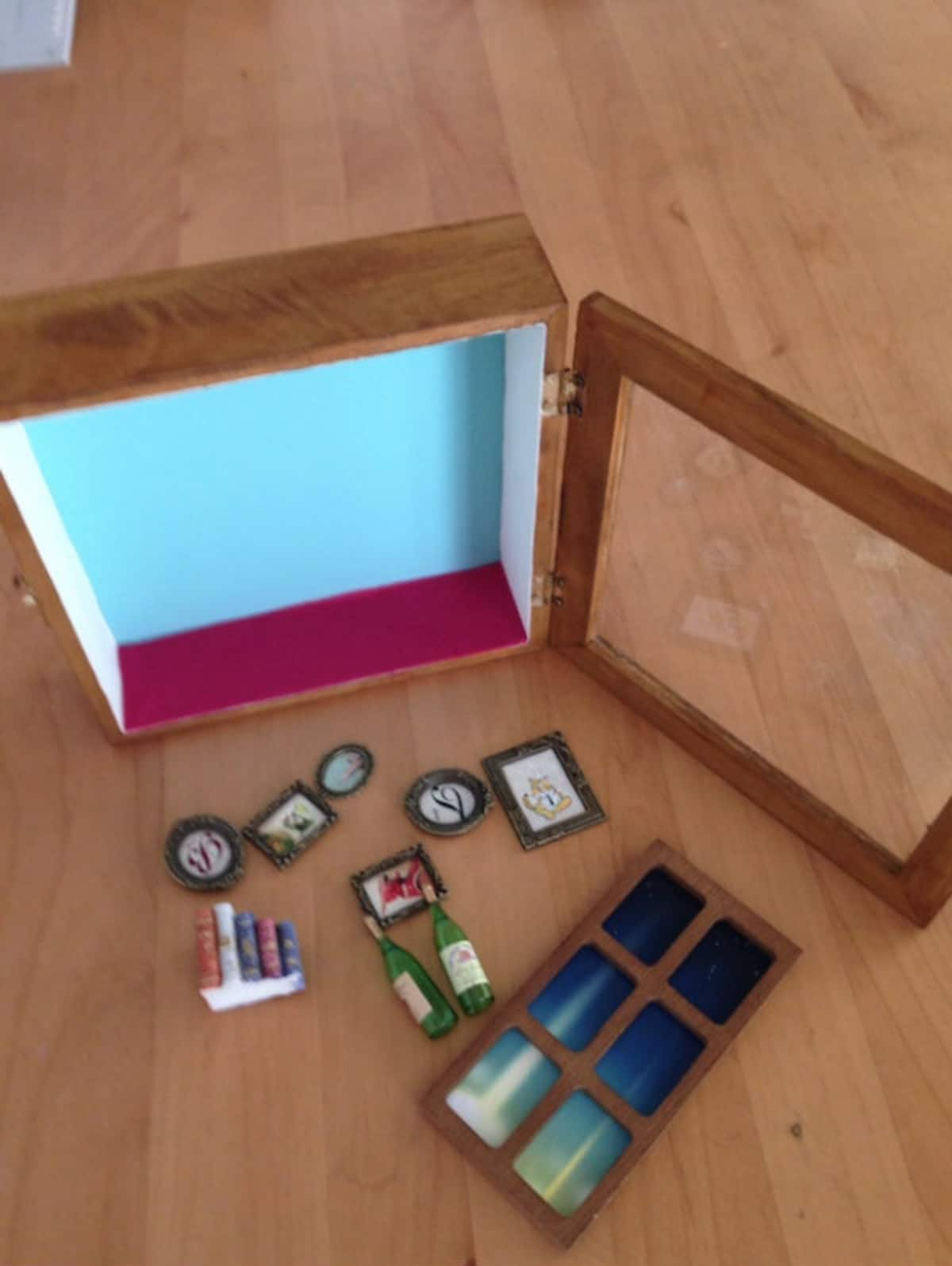 All that's required for this life hack is a glass-topped accessories case and some small decorative items, all purchased from a cheap ¥100 store.
Then it's just a matter of setting the scene for the character by arranging the miniature items inside the box. Here, Kotetsu T. Kaburagi from Tiger & Bunny chills out by the window at home for a relaxing evening.
Not only is it fun to customize the character's environment to your liking, the glass-topped lid keeps everything in place and away from dust. Plus, its compact size means it can be displayed anywhere, or stored away in a drawer for safekeeping.
Following the success of the first display case, the Kotetsu T. Kaburagi fan created another one shortly after, again using materials from a ¥100 store. This time, the outside of the box was covered in black acrylic paint, while the inside was lined with red felt and a white "interior sheet" used for wallpapering. Then, a velveteen headband became a luxurious curtain.
With a few black-colored skewers and metal tipped edges, the character is locked away, waiting for his partner Bunny to come save him!
Once you start creating glass box display cases, chances are you won't be able to stop, with an endless variety of scenarios to play with! And the best thing about them is, they can be used to house any number of figurines, with hours of fun involved in rotating characters between different boxes for different looks, to create an ever-changing display. There are also options for limited-edition, seasonal scenarios too!
Whether you have one favorite figurine or a dozen, the glass display box is a great way to bring characters to life in different rooms around the home. Plus, there's plenty of opportunity to create crossover scenarios with characters from totally different franchises too. The only limit to what you can create is entirely up to you!