Register Your Marriage with Sailor Moon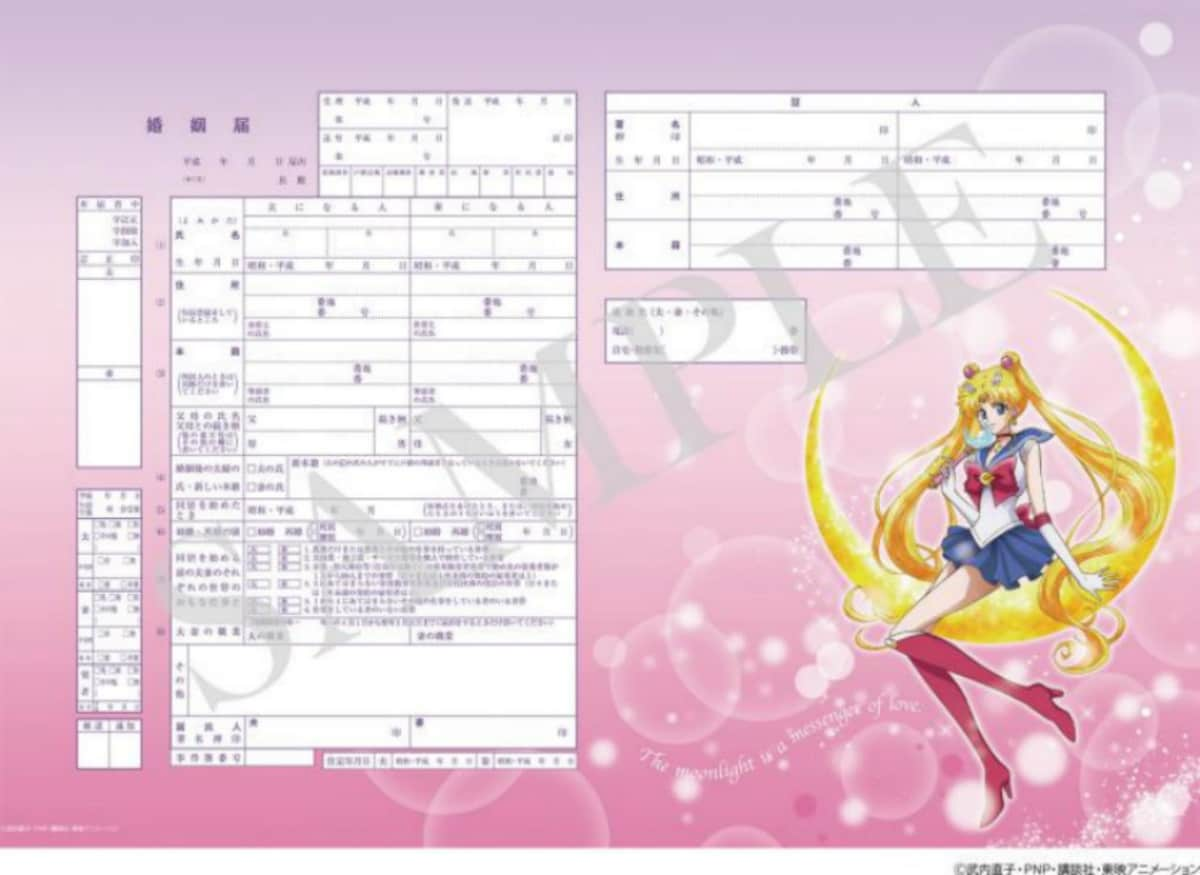 Women's web media site Nijimen is offering two Sailor Moon-themed marriage registration kits in special sets for ¥3,000 each. The sets include an A3-sized registration form to submit to your local City Hall (an extra copy is included in case of mistakes) and one commemorative A4-sized form printed on glossy, pearl paper to use as a commemorative keepsake. There's also an instruction sheet to help you fill out the forms correctly to avoid any problems upon submission at City Hall.

The "Sailor Moon Romantic Love" design (pictured above) features a gorgeous image of Usagi sitting upon the crescent moon, with the words, "The moonlight is a message of love". With two more Sailor Moon designs yet to be revealed, we'll have to wait to see if Tuxedo Mask makes an appearance. His everyday formal attire is perfect for walking down the aisle!