Costumed Taxi Drivers to Terrorize Shibuya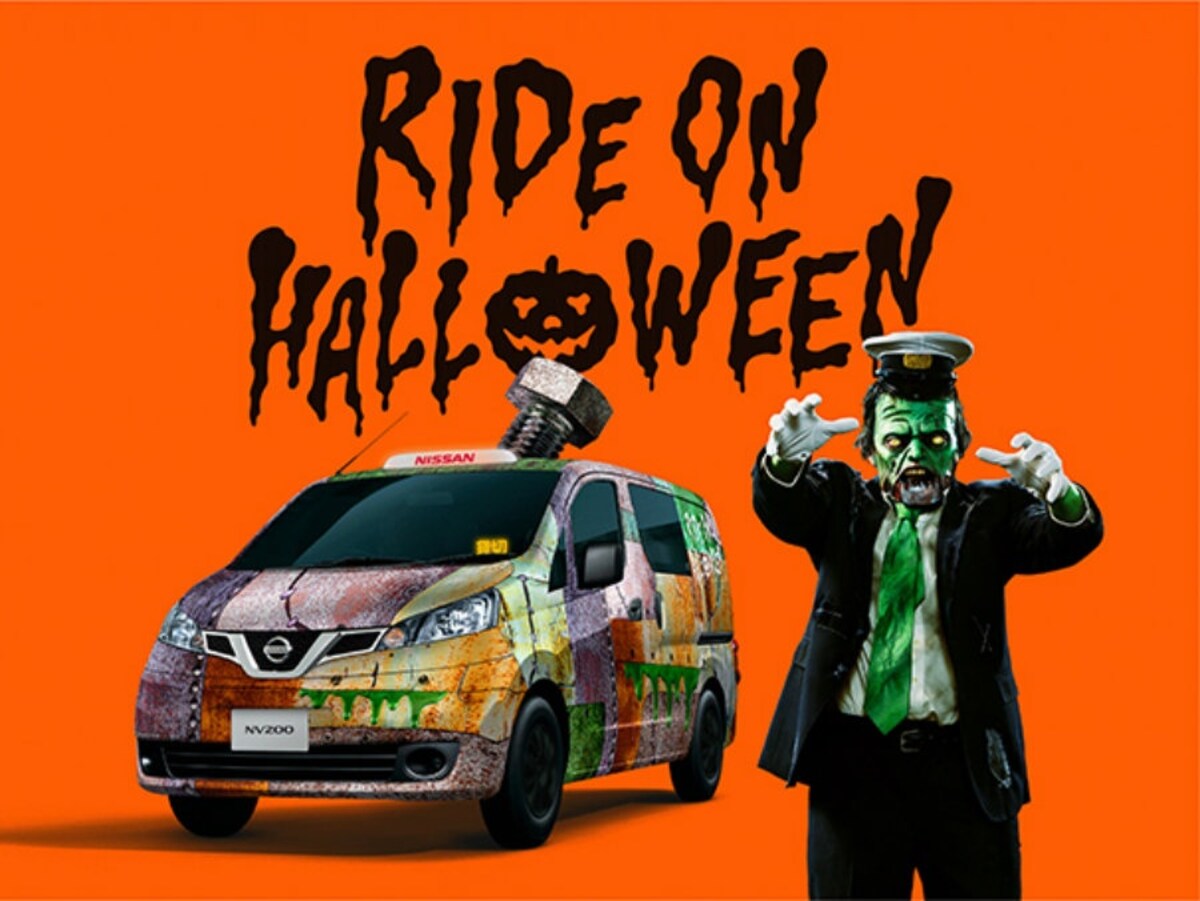 Halloween in Japan keeps getting bigger and better every year, with cosplayers coming out in droves to celebrate the world of costumes and make-believe. For 2015, Japanese car manufacturer Nissan is joining the fun with a fleet of taxis dressed up in Halloween costumes, complete with "monster drivers" behind the wheels.

The monsters and their vehicles will be helping fellow ogres and ghouls by offering free rides to people in costume in the Shibuya area from 6 p.m. to 11 p.m. on October 29 and 31. What's more, the unusual vans promise to be so spacious, they'll accommodate any type of outfit you're wearing!

The event, called "Ride on Halloween by Nissan", will feature three "costumed" vehicles: an orange Jack-o-Lantern, a purple-and-green Frankenstein ("Frankenstein's Monster" for the purists), and a pale-brown, bandaged Mummy.

The promotion is designed to showcase the spacious nature of Nissan's NV200 taxi, which has been ferrying people around New York and London for several years and will finally be making its debut in Japan as part of the preparations for the 2020 Tokyo Olympics.

You can catch a ride at three as-yet-unannounced designated pick-up and drop-off points in the Shibuya area, which is one of the main hubs for Halloween celebrations every year. The organizers have pointed out that free rides are limited only to those in costume and rides cannot be guaranteed, so if you really want to step inside the cosplaying vehicles, you might want to try your luck before the night of Halloween, when there's less chance of monsters lurking about. The pick-up and drop-off points will be announced soon, so be sure to check out the official campaign website for updates!