Chow Down on Giant Burgers & Shakes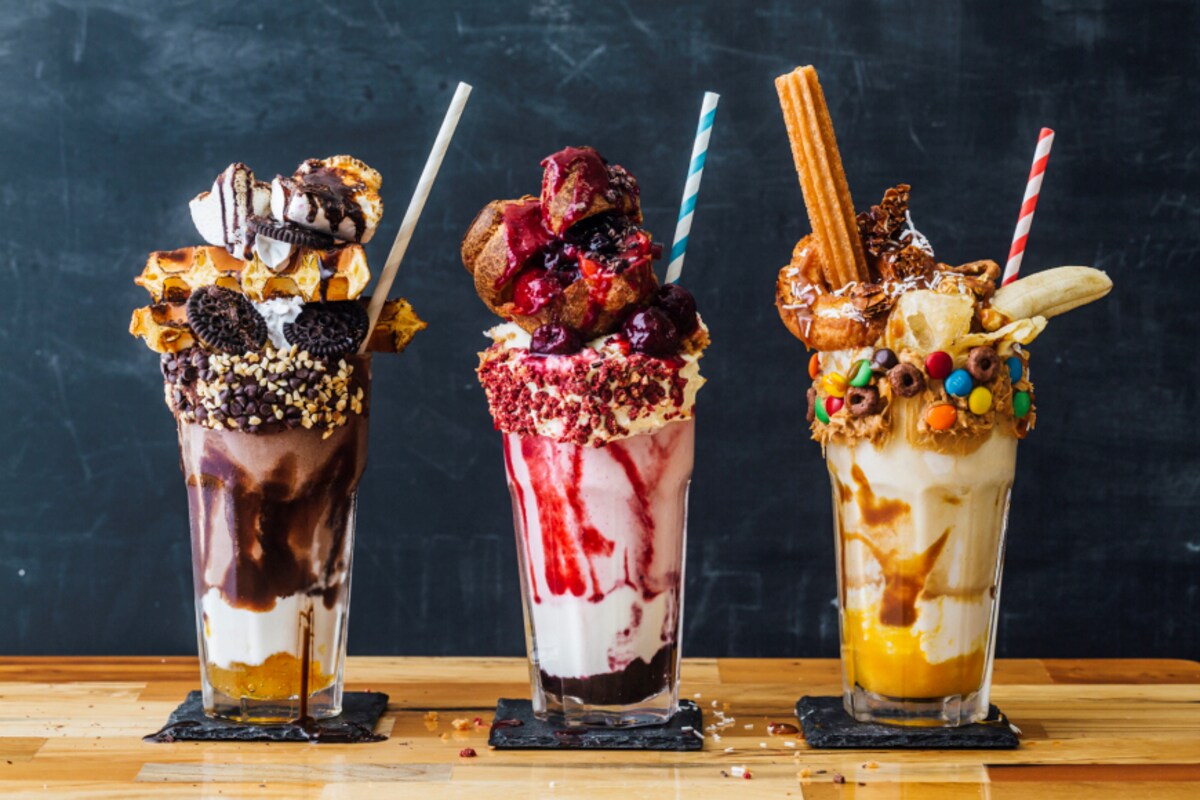 Starting at the far left of what are collectively called the Shakes of Liberty, there's the Towering Black S'more, which starts with a chocolate shake base, adds peanut butter and orange marmalade accents, and tops the glass with s'mores, cookies, and waffles, like it's the world's most delicious, least nutritionally balanced breakfast ever. In the middle of the photo we see the Bumble Berry Eater, which adds cheesecake, berry compote and popovers to a strawberry shake. Finally, on the far right, is the Caramelized Bananuts, which starts off dainty as a cinnamon-laced banana shake, but then receives such upgrades as a churro, doughnut, pretzels and potato chips.
Honestly, there's so much in these shakes that they're more like parfaits in beverage form. But, they're still drinks. So if you're feeling like something to eat too, you can order one of the standard burgers, or the special ACME Burger, which, like the Shakes of Liberty, is exclusive to J.S. Burgers Cafe's recently relocated branch in Tokyo's Shibuya neighborhood.

The ACME Burger, with Applewood smoked bacon, Colby jack cheese, Maple bourbon pecan nuts, and Egg salad are all part of the sandwich.

With massive desserts, we'd ordinarily recommend bringing a team of friends and asking for multiple forks/spoons. We're not sure how easy it'll be to split one of J.S. Burgers Café's massive shakes, though, so in this case we suggest you come very hungry.