Cosplay as Samurai & Walk through Kamakura
While Kyoto gets the majority of the glory for being one of the old capitals of Japan, it's not the only pre-Tokyo seat of power for the country. In its past, the city of Kamakura, located about 50 minutes south of Tokyo in Kanagawa Prefecture, was the headquarters of the ruling shogunate for nearly 150 years, starting in the late 12th century.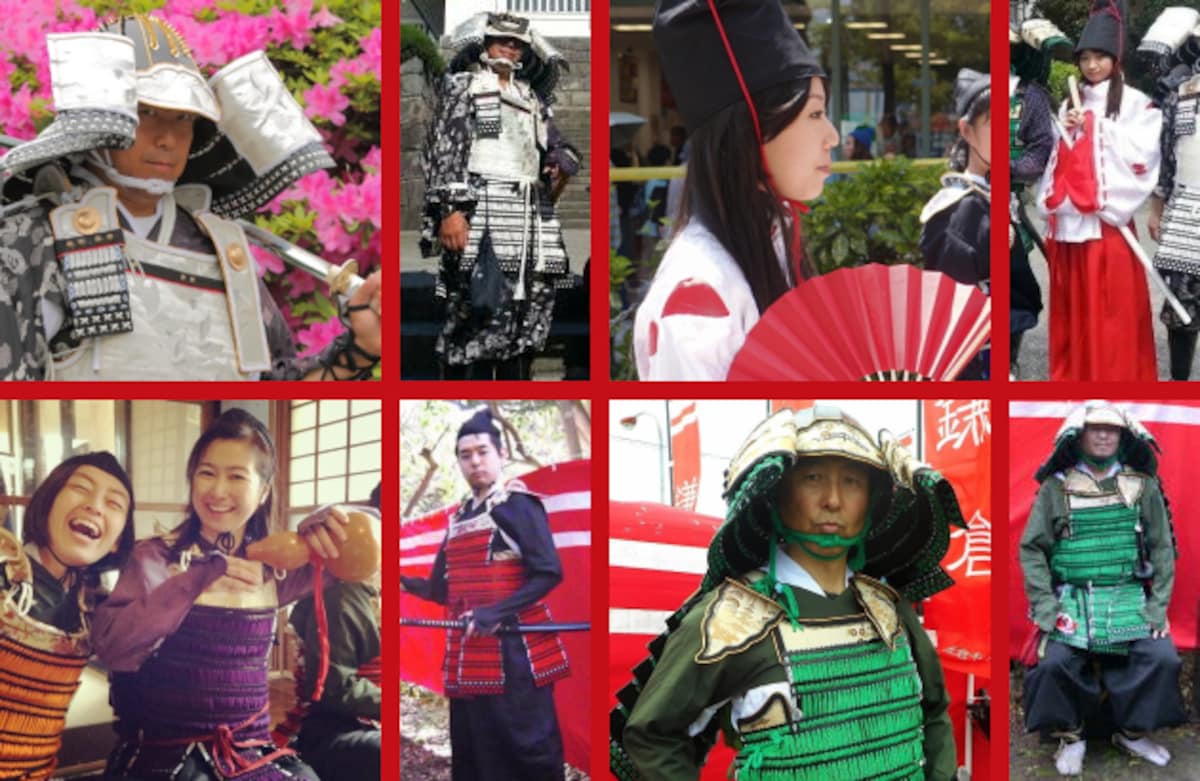 So if you're going to tour a town while dressed in samurai armor, Kamakura is really the place to do it. Thankfully, that's exactly the service being offered by tour operator Iza Kamakura.

Half cosplay photo shoot and half history stroll, Iza Kamakura's tours start in a traditional home, where you'll change into the garb of a samurai warrior, noble lady, dancer, or even warrior monk. Once you've snapped some cool pictures in front of the war banners set up in the house's garden, your guide will take you around to some of Kamakura's historic sites and places of natural beauty, telling you about their cultural significance while you take more photos with the mountains and seashore as your backdrops.
Eventually the course leads back to the house where the tour began, where you'll not only look like a samurai, but eat like one too. In the final portion of the program, you and your companions will share a meal like the ones samurai ate during the Kamakura Period (1185-1333), prepared according to descriptions in historical documents.
Officially called the Kamakura Mononofu Tour (mononofu being one of the many words in Japanese meaning "warrior"), the entire package lasts four hours, running from 9:30 a.m. to 1:30 p.m. Prices vary depending on how opulent your outfit of choice is, but range from ¥5,292 to ¥7,452 (US$51 to $72) for adults, and the rate for children is set at ¥5,184.

Tours are held once a month, with the next three scheduled for October 16, November 13, and December 11, 2016. Reservations can be made here through the Iza Kamakura website.