Delight Your Taste Buds with a Kabuki Drink
Kabuki is a traditional Japanese performing art that has been enjoyed by the masses since the 17th century and is known for its unique makeup as well as its distinct, exaggerated poses and expressions. The Kabukiza Theater in Tokyo's Ginza district, is still a mecca for kabuki fans and has even inspired some specialty drinks at Tully's Coffee shop.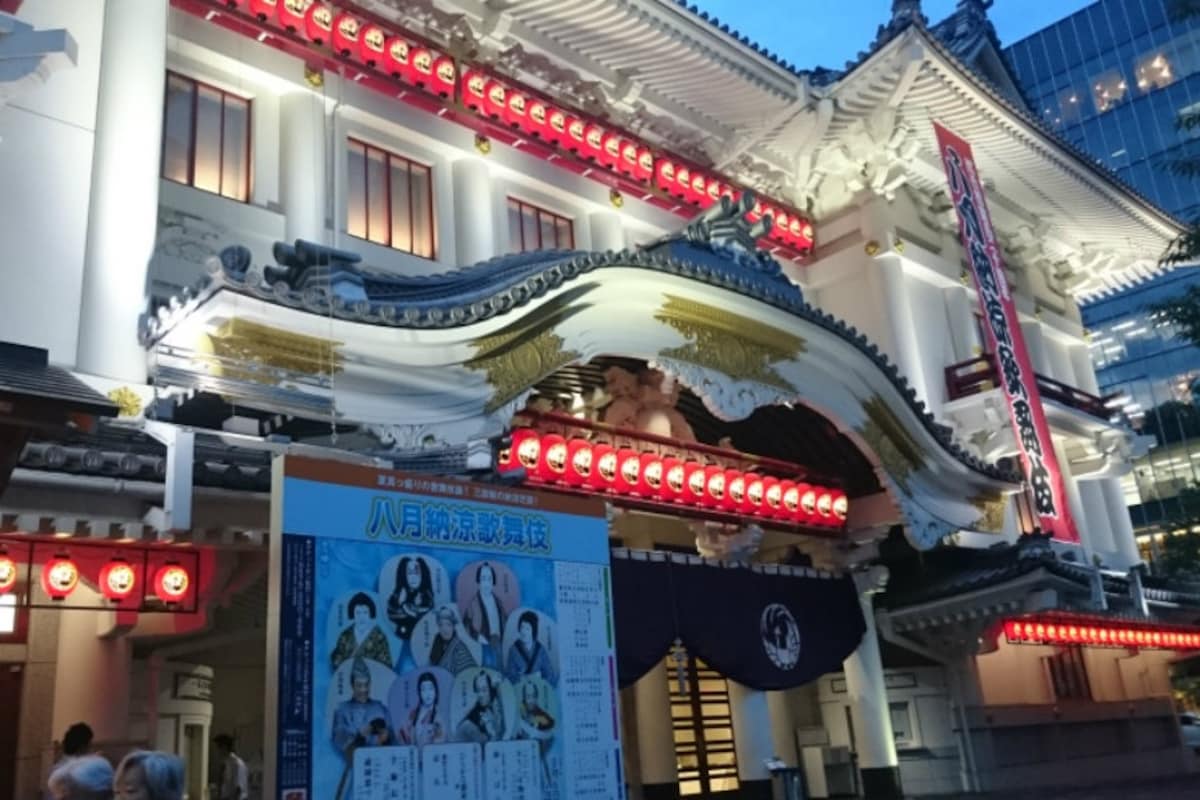 Located on the basement floor of the Kabukiza Theater in the Kobikicho Hiroba (Kobikicho Plaza), Tully's, along with many other shops, sells kabuki-themed souvenirs and foods. Because the plaza isn't located inside the actual theater area, anyone can go in and take a look at the shops even without tickets to a kabuki performance.
In addition to its unique location, the Tully's Coffee shop in the Kobikicho Plaza holds a special significance for the coffee chain, as it was the 500th branch opened in Japan. There are some traditional kabuki-style umbrellas and chairs in front of the entrance, which added a kabuki feel to the setting. You can also spot illustrations of traditional tiles and lanterns on the shop sign, which is a cute touch.
Their exclusive menu item, the "Kabukiza Cappuccino," was advertised on a small sign placed on the cash registers. To our delight, we saw that the cappuccino was decorated with a traditional kabuki face in kumadori make-up, drawn on the drink's froth with cinnamon powder. The drink was soy-milk-based and was delicious!
There were also special souvenirs available at the shop, such as tumblers illustrated with ukiyo-e block print images and tenugui towels with patterns from the famous "Scrolls of Frolicking Animals and Humans" (Choju Jinbutsu Giga). Japanese-style items from Tully's may be unexpected, but certainly could make interesting gifts.

The Tully's Coffee Kabukiza Theater shop is definitely set in a unique location, and the fact that the kabuki theme isn't too over-the-top could make it a causally fun place for anyone to visit, even if you're not a hardcore kabuki fan.

Of course, the Kabukiza Cappuccino is bound to be even more delightful if enjoyed with a live kabuki performance, so if you're going to Kabukiza for some kabuki action, this may be as good a place as any to grab a cup of coffee!