All About the Yokohama Theatre Group
YTG was founded in 1900 as the Amateur Dramatics Club, or the Yokohama Amateur Dramatics Club, depending on whom you believe. Apart from a handful of hiatuses for the 1923 Great Kanto Earthquake and World War II, the group has chugged along producing theater ever since, renaming itself the Yokohama Theatre Group in 1983. (Photo by John Matthews)
YTG in the 21st Century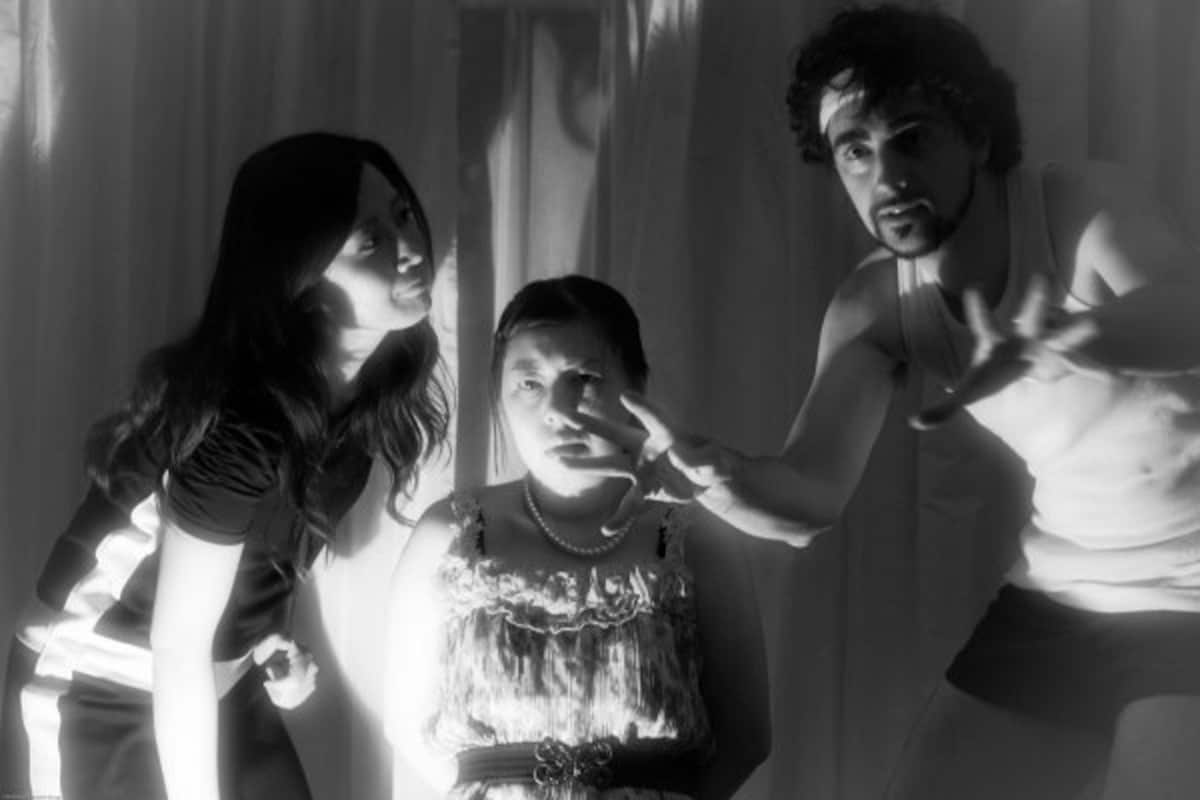 YTG was a club for expats to make theater for each other until 2006, when I took over rather suddenly. Except for the years 2003 to 2006, I'd spent my entire post-pubescent life to that point making theater, with an eye to doing it professionally, so maybe it's not so surprising that as soon as I realized no one was really interested in YTG as a club anymore, I took it in a new direction.

I suppose at that point, I could have just started a new theater group, but I'm a sucker for history, especially history that's connected to Yokohama, my adopted home. Not wanting YTG to disappear into the footnotes of the city's past, I took on the job of transforming it. (Photo by Steve Silver)
My first couple of productions followed the club model, at least on the surface. But from show No. 2 (Ring Round the Moon), I started sneaking in my vision for the future. I've slowly shifted the company away from the amateur, expats-only, club-based model and toward being a professional, inclusive, non-profit theater company.

This shift has included YTG's first co-productions with its sister company Tokyo International Players, our first involvement in a theater festival (TPAM Showcase, 2016), as well as two international tours and one commissioned piece. And since 2008, all of our shows have been either multilingual, non-lingual, subtitled, or otherwise made accessible to non-English-speaking audiences as part of our commitment to being a truly "international" theater company based in a non-English-speaking country. (Photo by Suzy Walker)
Funding a Theater
Although I do odd jobs to try to make ends meet, YTG has been my main, full-time "job" since the summer of 2010. We're actually a registered NPO as of 2012, and that's our purpose, which we try to execute through our shows, our workshops, and our internship program. Besides the fact that YTG had essentially operated as an NPO since its beginning, I'm very big on the non-profit model, which prioritizes the work that a company does over money-making.

Of course, the goal is that YTG will one day be able to support a small team of core theater-makers with a living wage. For now, we do our best to compensate people when budgets allow, starting with travel costs, but also occasionally small honorariums. It's a balancing act, because almost every single one of our shows is an artistic (and therefore financial) risk.
For most of its history, plays chosen for production by YTG were well-known works by established authors, faithfully presented. Recently, I've been working on wholly original pieces, which are incredibly fulfilling for both creators and audiences, but harder to market because they have no name recognition. I've also concentrated on working with the people I have at hand (referred to loosely as "the ensemble") rather than trying to cast each show by audition, and I've found that this has paid off in the quality of show we're able to create.

From 2011 to 2013, there were six ensemble members, and I was the only native English speaker among them. We've gone from traditional plays to more experimental pieces: 39 was a one-man show about an astronaut, told in fragmented pieces; Haunted was a show in which the audience wandered around a house and encountered pieces of three ghost stories; Kikai-ga-shima was a play about the nature of reality inside a theater that we got to perform in an old Daoist temple in the mountains of Taipei; and The Beowulf Project took 40 Japanese schoolkids and worked with them to perform the story of Beowulf for a live audience.

I'm completely energized by the kind of theater that YTG is making now: fresh, experimental, accessible and entertaining, and I hope I can transmit that enthusiasm to others. (Photo by John Matthews)
Getting Involved
YTG presents a number of shows, fundraisers and events throughout the year. A great option for those interested in supporting us is to become a member-level Patron at Patreon. It's like subscribing to our shows, and even if you can't physically make it to one, you get access to a video, which is the next best thing.

Beyond fan support, YTG always needs volunteers, particularly in the areas of translation and administration. On the creative side, we're always on the lookout for videographers and designers of all types (set, costume, sound and lights, but also print and web design).

As for joining the ensemble, if you've got a fire in your belly and can rehearse during the day on weekdays, then get in touch with us and we'll see if we can make theater together. A YTG ensemble member isn't necessarily a traditional "actor"—dancers, musicians and other performers interested in expanding into theater are more than welcome to get in touch!